New Product | Iridescent DTF Reflective Colorful Film
---
DTF printing technology is to print patterns on DTF film through DTF printer, using the principle of thermal transfer to complete the printing. DTF printing is replacing DTG, screen printing and some traditional printing methods due to its simpler and faster production process.
Hanrun Paper innovative Reflective Colorful DTF film has broadened the DTF printing options. When light is shone on the colorful reflective DTF print, different color reflections can be seen at different angles, making it ideal for personalization.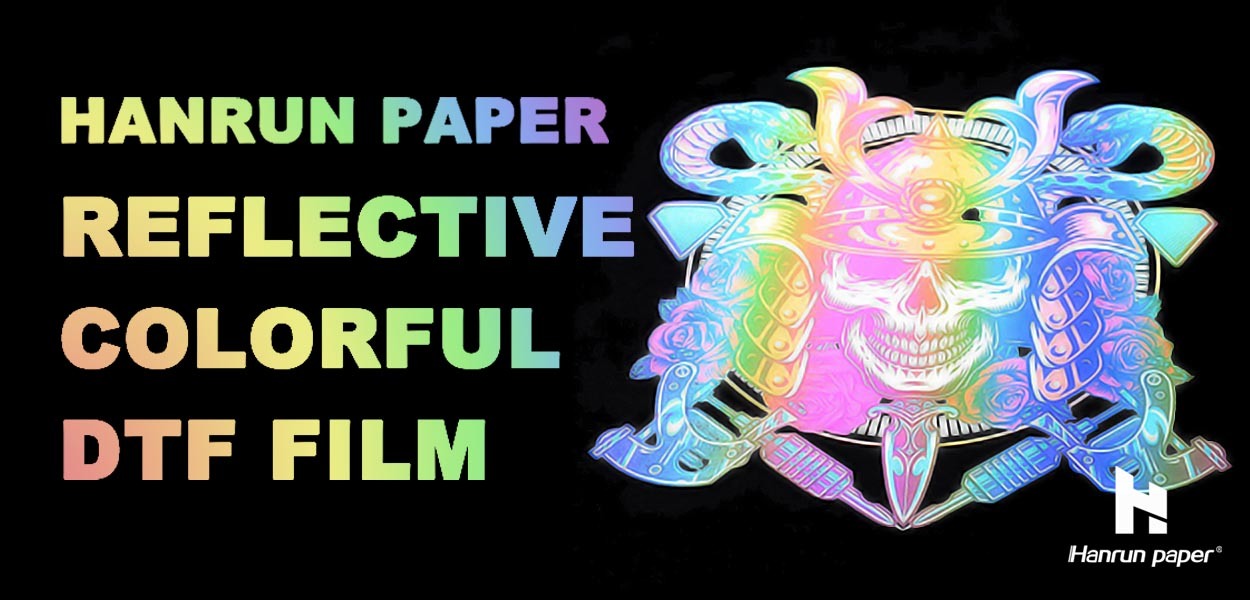 The Reflective Colorful DTF film still has the high ink loading, delicate printing, clean powder shake and easy peel of Hanrun Paper's premium DTF films. It ensures smooth, stable and secure production of your prints. You can use existing DTF printer and DTF ink directly without any additional configuration.
The print on textiles is soft to the touch, washable and does not fall off easily. It can be used for textile printing on a wide range of materials, helping you to meet the customized needs of small orders and high-volume production of garments.
Features
· Reflective effect in rainbow colors
· High ink loading and easy peel
· No need to change DTF printers and DTF inks
· Prints soft and elastic
Hanrun Paper has been developing DTF digital printing technology since the beginning of 2020 and has been granted a patent for DTF films (Patent No. ZL202110519575.4). Hanrun paper DTF film series is famous for its high quality, and the superior coating provides a guarantee of printing perfect products. We always insist on continuous innovation in digital printing, based on the actual needs of our customers, and making DTF printing more possibilities.
Hanrun Paper is a professional digital printing solutions provider. We are constantly exploring innovative technologies and pushing boundaries to meet the real needs of our customers, just to give you the best printing experience.
---