2023 DTF Printing Market Trends
---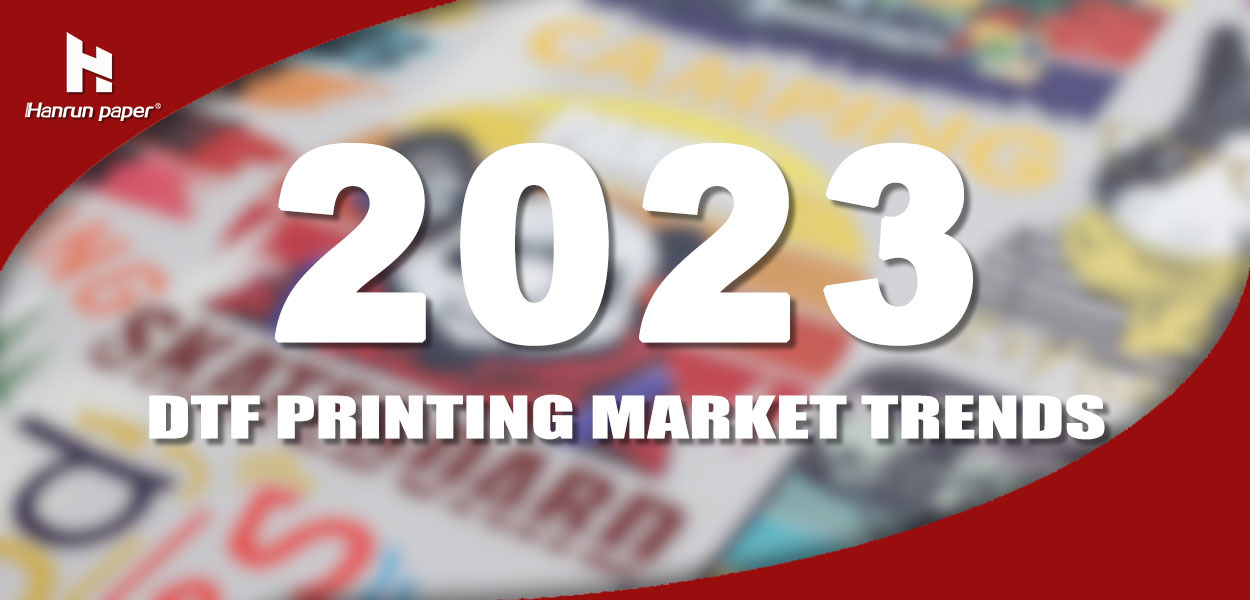 DTF transfer printing proliferated during the pandemic as garment manufacturers moved outsourced orders in-house or started new businesses during the e-commerce boom.
For on-demand garment production, the innovation in printing is thick and fast. DTF printing is one of the most versatile technologies in the printing industry, with incredible color vibrancy and ultimate versatility for fabric applications. With DTF printing you can work with tougher fabric varieties such as polyester, wool, nylon, and cotton.
DTF printing is printing the design onto a PET film (a special film with a coating that helps to transfer the design) using water-based inks and a special powder binder. The design on the PET film is then heat transferred onto the fabric using a heat press. This printing method is durable and the designs are printed with impressive quality, rich detail, and vibrant colors.
DTF popularity will continue to grow
Since the advent of DTF printing technology, its popularity has been on the rise. Do you think DTF transfers have reached the peak of their popularity? Absolutely not! We expect the popularity of DTF printing to continue to rise in 2023. Its perfect color reproduction and flexibility of application open up more options and possibilities for the traditional garment printing industry. More and more garment producers are seeing the convenience of DTF printing solutions and the potential high profitability behind them.
In the short term, it may not completely replace screen printing, heat transfer vinyl, and DTG printing solutions. But DTF prints have definite advantages in many ways. They offer garment producers the opportunity to print on virtually every fabric or substrate, without the limitations of artwork, and can therefore serve a wider range of customers. The digital transfer makes it possible to output images in high definition, with many colors and very fine detail. It can carry out full color, gradients, shading, intricate designs, and a variety of looks that we could not get before.
* DTF print on black t-shirt
Increasing more choices of materials
As with all new technologies, processes will be improved. Just as DTG decorations have progressed since their introduction less than 20 years ago, the fine-tuning of all DTF components is underway.
A number of new products are emerged from the second half of 2022, such as DTF spot ink with brighter colors, DTF fluorescent ink that give a neon effect, DTF coarse powder with higher adhesion for workwear printing, and so on. Some manufacturers are already putting these products to the test. While the better part of 2023 lies in the innovation of films. We are already seeing the emergence of many new products such as glitter DTF film, reflective colorful DTF film, golden DTF film, DTF gold foil, and DTF paper. By changing different films it is possible to achieve different effects on the print and avoid damage to the printer by changing inks.
Another popular trend is the return of puff transfers, which add dimension or texture to transferred graphics. Earlier it was used in screen printing and HTV. We also expect it to be possible in DTF decoration.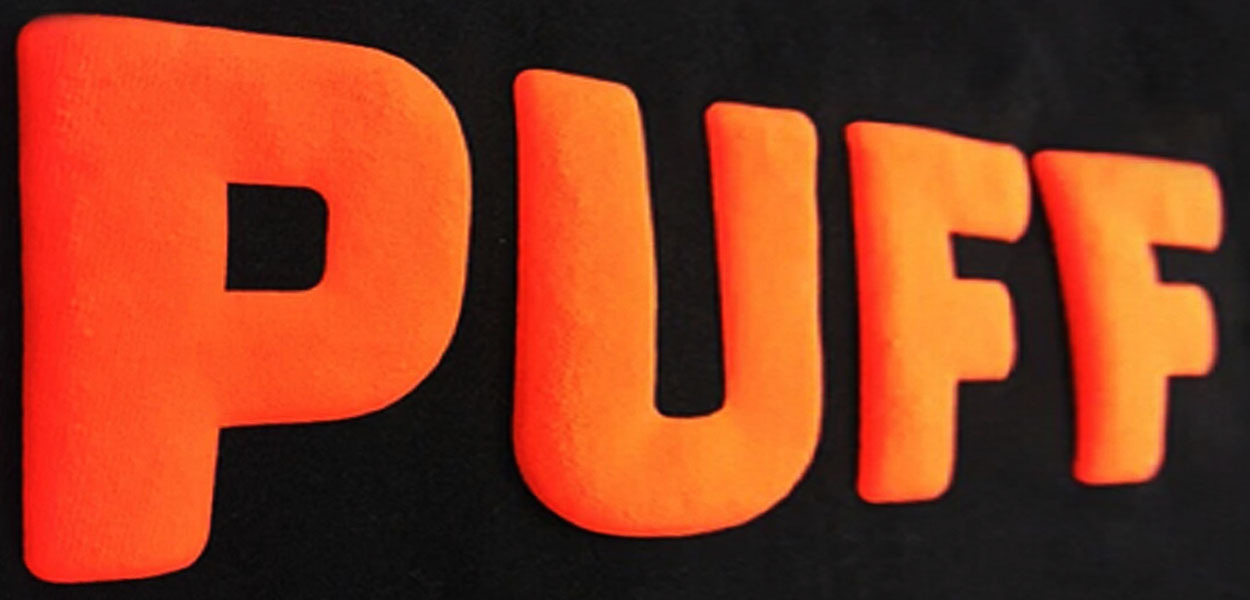 * Puff transfer is common in HTV and screen printing
Larger production cells to increase speed and overall output
More garment decorators will see the potential of dedicated DTF transfer production. Unlike the traditional printing model of batch production after plate making, personalized customized transfers make DTF printing more attractive for one-off print applications.
Larger and faster all-in-one print output systems will be favored by larger companies. More intelligent, automated features will effectively increase the efficiency of DTF printing production. Total production volumes will increase to meet the growing demand for DTF transfers.
---