New Product | Glow in the Dark DTF Film
---
Hanrun paper new product - Luminous DTF Film. This is a photoluminescent effect that enables light storage with a long afterglow. Glow-in-the-dark DTF printing is a great new solution for fashion designers and garment printers. It is different from standard DTF prints. The uniqueness of glow in the dark can help you create eye-catching garments. You can use this glow in the dark design on t-shirts, hoodies, sweatshirts, polo shirts, tote bags and many other products. These products will be popular at parties or festivals, such as Halloween parties, music festivals, night walks, sporting events and more.
The Luminous DTF Film does not need to replace your DTF printer and ink. This film has the advantages of high ink loading, easy peeling and washable.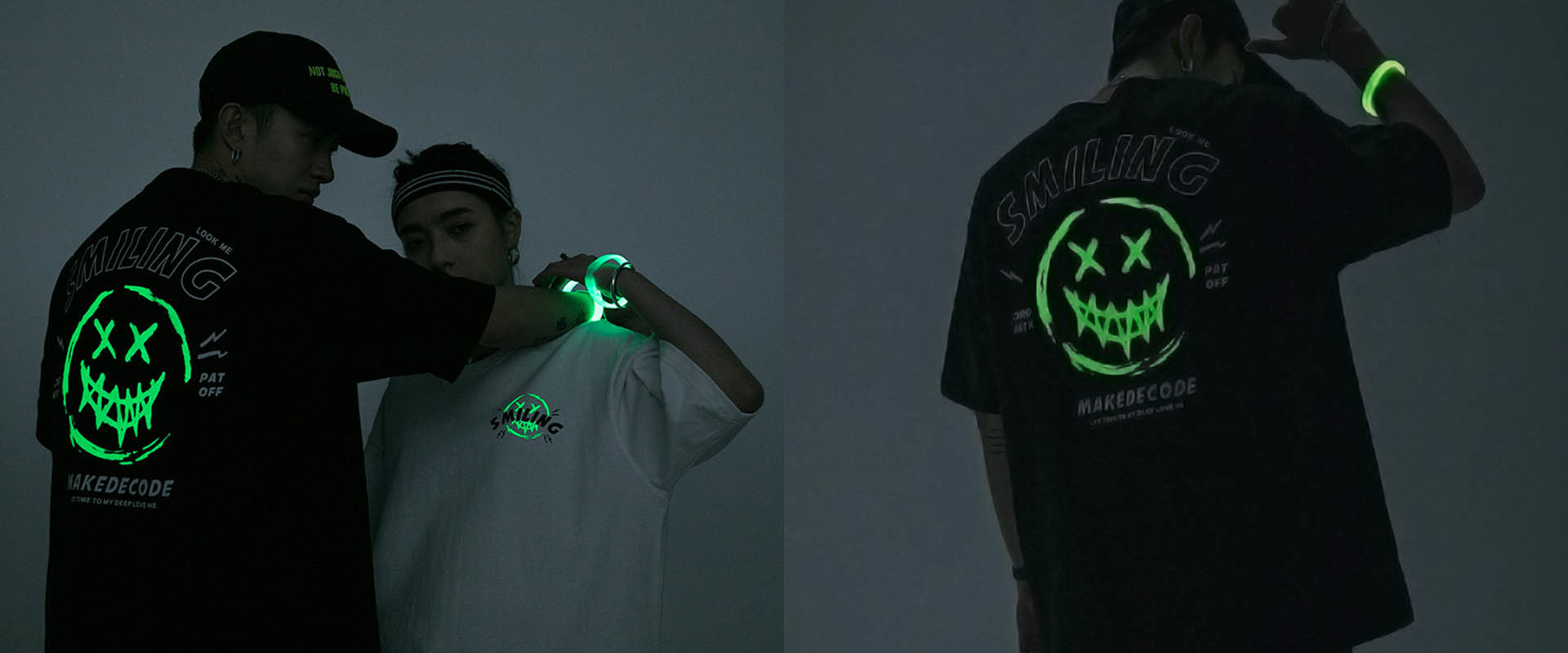 Product Features
Single-side cold peel

Glow in the dark

Easy to use, no need to change printer or ink

High ink loading, easy peel and washable

Soft hand feel

Available in sheets and rolls
It is worth mentioning that the glow-in-the-dark DTF print has long-lasting washability and retains a soft feel after washing.
Hanrun Paper offers roll-size hot peel DTF paper that provide a cost-effective, high-quality solution for high-quality digital printing. If you are interested, please feel free to contact us for a sample to test. We are sure it will exceed your expectations!
About Hanrun Paper
Hanrun Paper is a one-stop Environmental Digital printing Technology Brand. We insist on creating each product with ingenuity and are determined to lead the development of the global digital printing industry with all partners.
Hanrun Paper's products cover sublimation printing, DTF, heat transfer, and other industrial chains, and have a strong professional service team to provide full-round technical after-sales support. Each product line at the Hanrun Paper factory continues a high-level standard operation, ensuring that each order is perfectly delivered to the customers.
For more information about Hanrun Paper, please visit www.hanrunpaper.com. You can also follow us on Facebook, Twitter, YouTube, and Instagram to be the first to get the latest news.
---