Countdown to ITMA Milan 2023
---
ITMA 2023, the world's largest international textile and garment technology exhibition, will be held at Fiera Milano Rho, Milan from 8 to 14 June 2023.
We can't wait to see you at the exhibition and look forward to having you visit us in Hall 7, Stand D 304.
Printheads installed - No need to install the printhead when you receive the printer. After installing the ink and simple debugging, you can print directly.
Ultra-high automation function - The ink capsule heating device ensures good ink flow so that it can work properly in an environment with large temperature differences. The adaptive tension unwinding system makes DTF film loading operation more convenient.
Nozzle moisturizing and monitoring - Automatic moisturizing function keeps the nozzle in the best working condition. Nozzle compensation technology ensures perfect working conditions. The CCD camera can monitor the printing condition of nozzles simultaneously and give prompt alerts.
Centralized control of multiple printers - One computer can control multiple devices with different IP addresses. MPM (Multi-Printer Manager) uses one computer to manage multiple printers, helping workers to control machine production more quickly and improve productivity.
Guarantee stable and continuous mass production - Equipped with professional and reliable EPSON i3200 printheads, the Hoson board ensures high-quality printing results.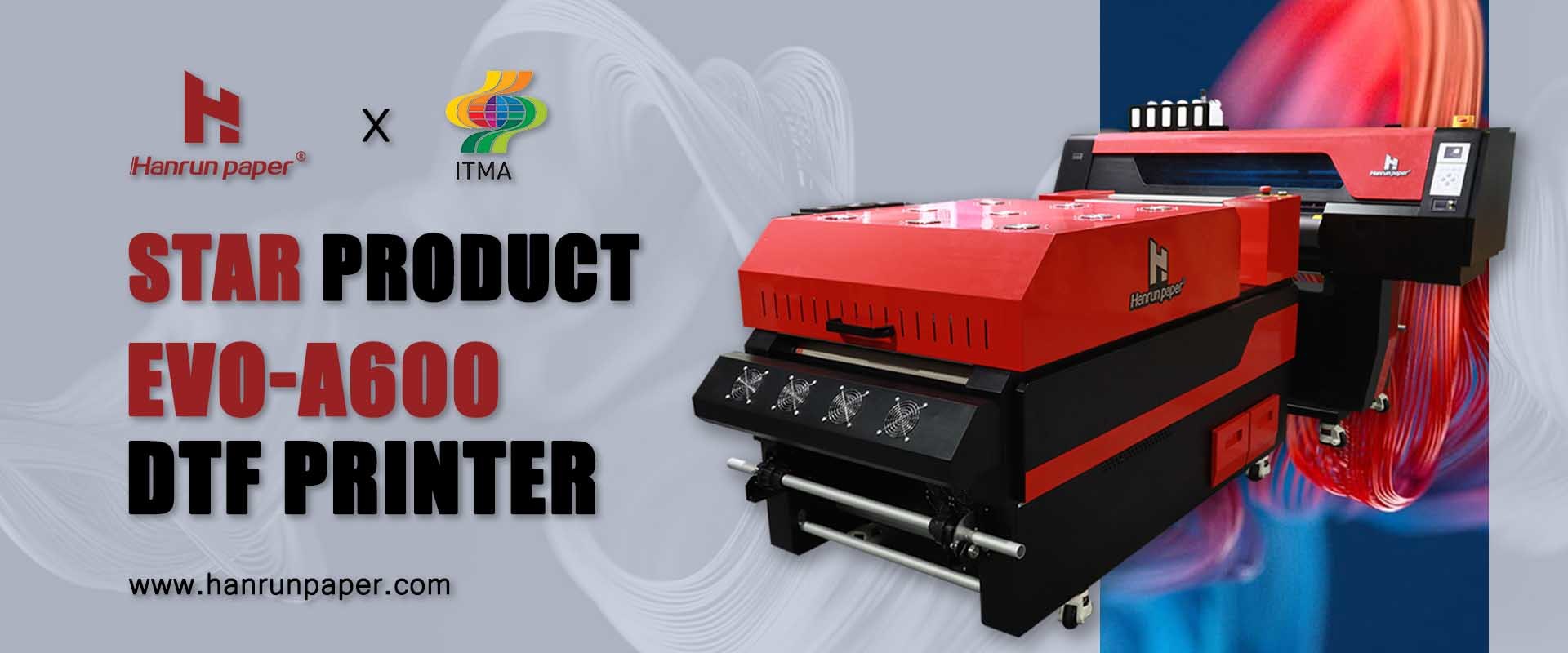 Direct-to-film UV printing - It can be used for mass production of UV DTF stickers, the pattern has both gloss and three-dimensional effects, good hand feeling, washable and wear-resistant, and durable. It is suitable for customized designs of glass cups, mobile phone cases, wood, leather and other products.
Roll-to-roll printing - Automatic roll-to-roll lamination, quickly complete large-scale label production. The overall cover of the printer improves the safety of operation, reduces the adhesion of dust during the printing process, and ensures the printing quality.
Simple and efficient operation - Digital printing technology is adopted, which is simple and easy to operate, the printing color is beautiful, and your design can be restored with high precision.
Can be adhered to most hard surfaces - Japan's leading technology glue is selected, and it can be directly pasted on the transferred material after printing without residue, with high adhesion, and washable.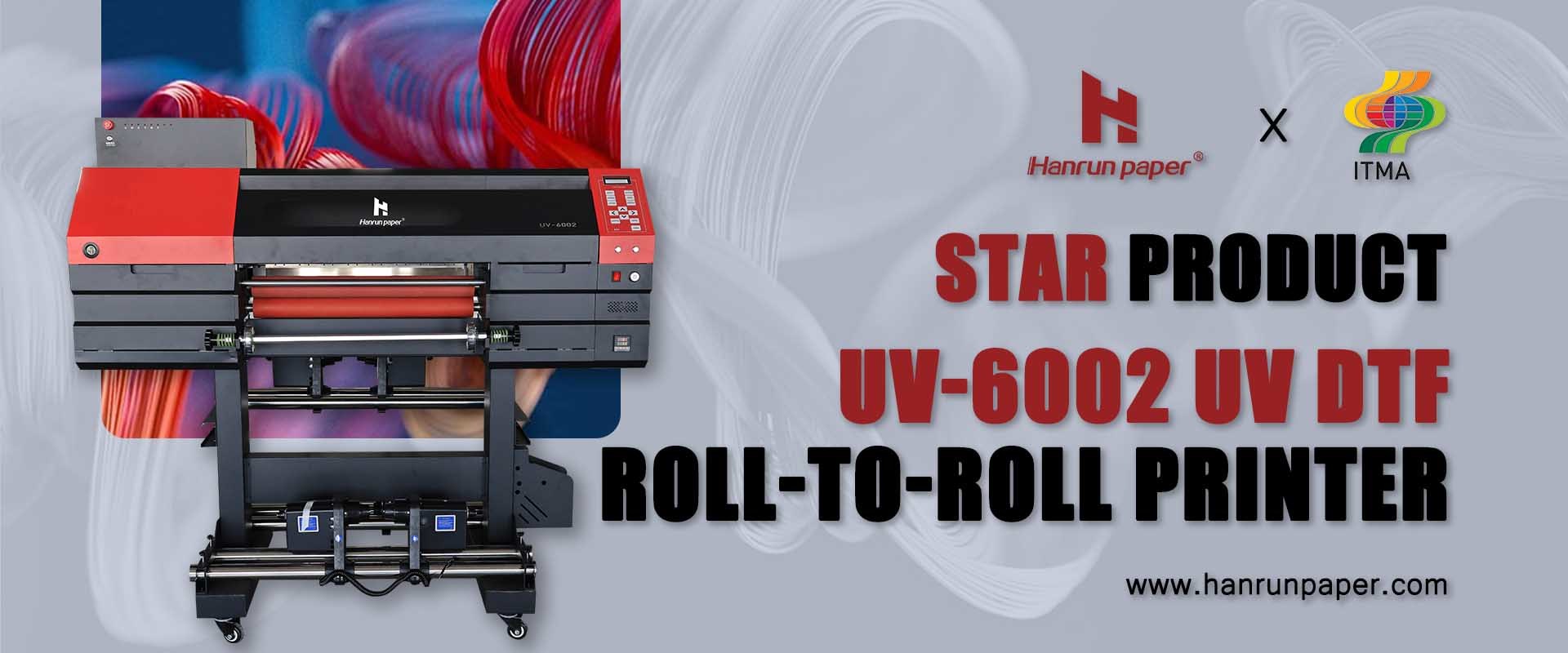 Integration of printing, shaking powder and drying - It assembles the printer and powder vibrator. The appearance of the hybrid is mature and steady, and the operation and management of the integrated equipment are more convenient.
Automatic deviation correction device - Ensure that the DTF film does not deviate during the printing, powder shaking and drying process, and the winding operation is more stable.
Uniform heating system - Equipped with high-speed silent guide rails, the front-end platform is equipped with a heating system, and the ink dries instantly. Equipped with an infrared sensor to achieve automatic powder shaking.
Integrated machine oil collection mechanism - Avoid machine pollution affecting printing, and protect parts and equipment at the same time.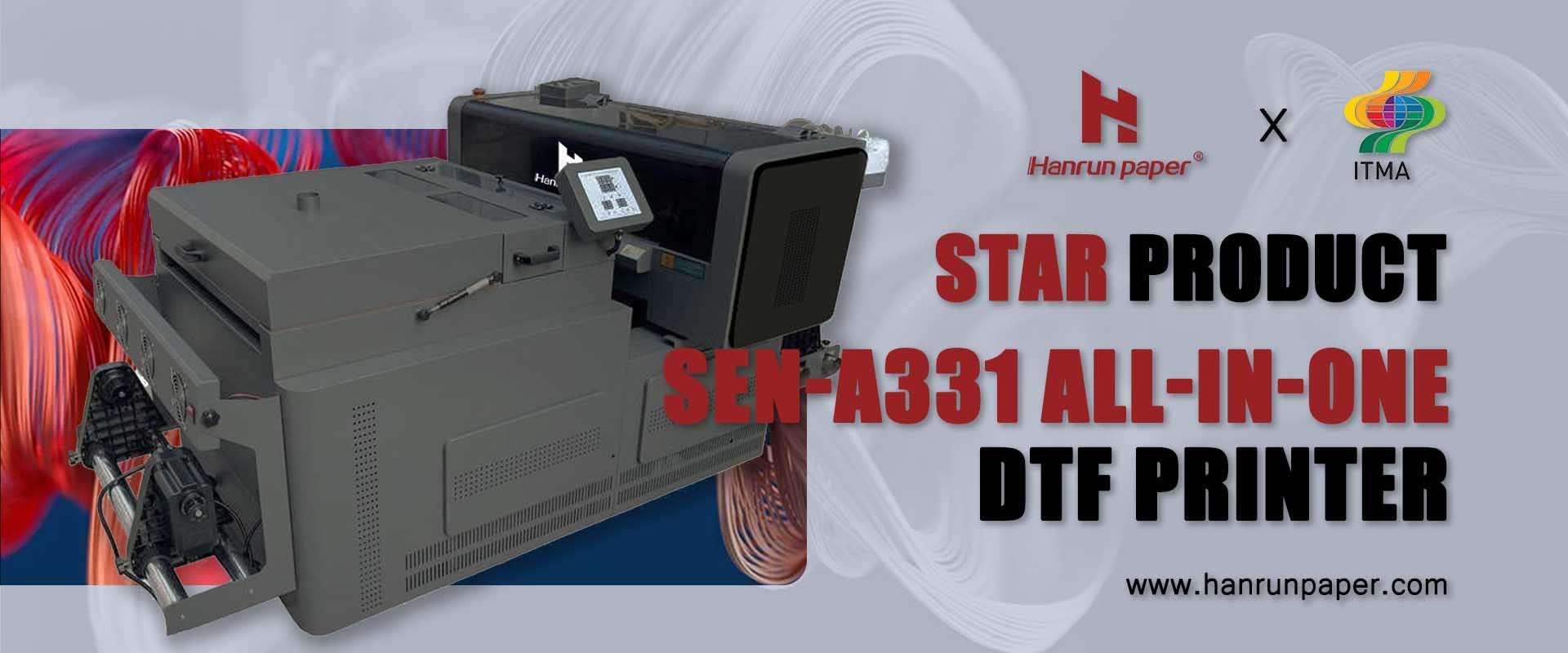 About Hanrun Paper

Hanrun Paper is a one-stop Environmental Digital printing Technology Brand. We insist on creating each product with ingenuity and are determined to lead the development of the global digital printing industry with all partners.
Hanrun Paper's products cover sublimation printing, DTF, heat transfer, and other industrial chains, and have a strong professional service team to provide full-round technical after-sales support. Each product line at the Hanrun Paper factory continues a high-level standard operation, ensuring that each order is perfectly delivered to the customers.
---