Hanrun Paper September Procurement Festival is on!
---
Hanrun Paper September Procurement Festival is back with special promotions for many hot products, DTF printing, UV DTF printing, sublimation printing, and other professional digital printing solutions in all categories, one-stop shopping! Don't forget to watch our new product livestream on Facebook, where we will show you many examples of product applications. To thank you for your continuous support and love, we have prepared a lot of surprise discounts for you this time!
Stream time:
Europe: 4 September, 8:00-9:00 UTC
Asia: 5 September, 14:30-15:30 UTC+8
Latin America: 6 September, 7:00-8:00 UTC-5
Stream Channel: Hanrun Paper Facebook Go Follow Us >>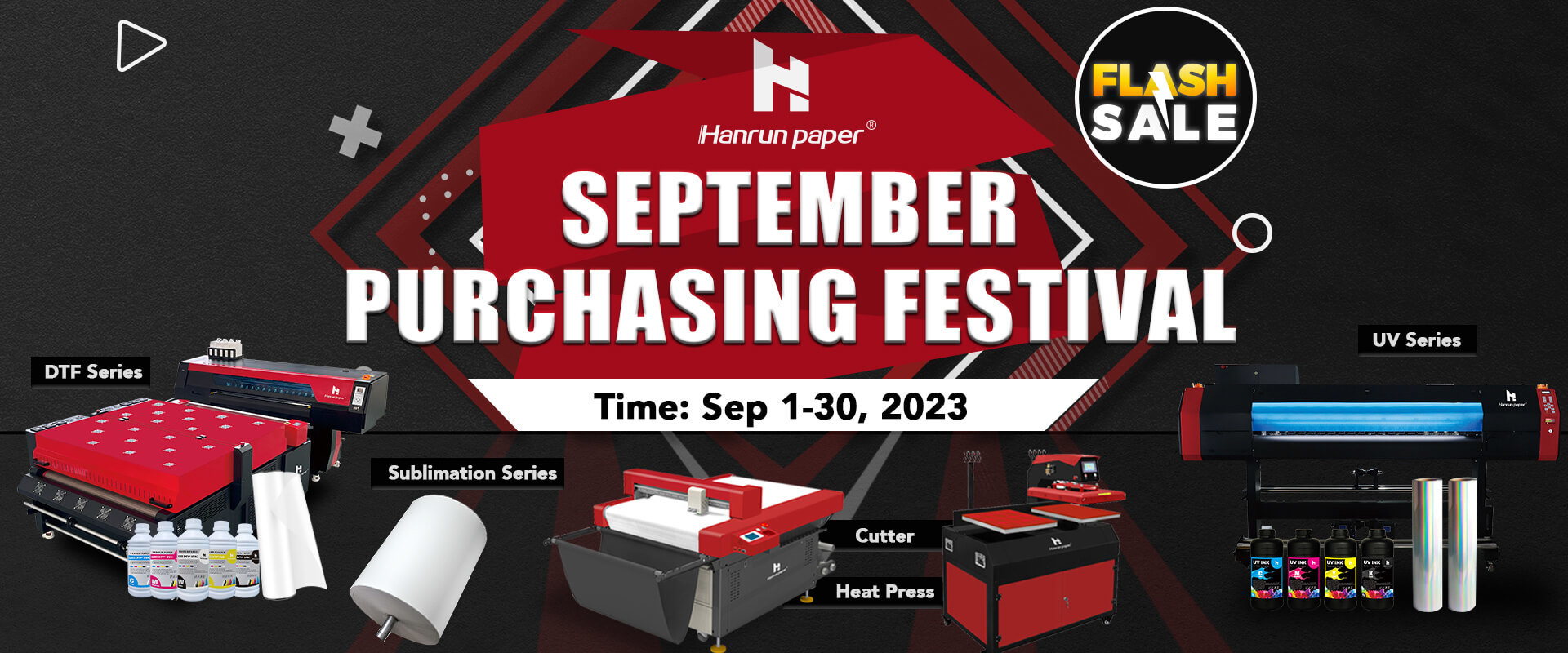 Learn about Hanrun Paper's latest products
Creative DTF Specialty Films
Reflective Colorful DTF film
When the light shines on the reflective colorful DTF print, you can see different iridescent reflection effects at different angles, which is perfect for personalization. The printing on textiles is soft to the touch, washable and not easy to peel off. It can be widely used for textile printing on various materials, helping you to meet the customization needs of small orders and mass production of garments.
Luminous DTF Film
Luminous DTF Film utilizes a photoluminescent effect that allows light to be stored with a long afterglow. The uniqueness of glowing in the dark can help you create eye-catching garments. You can use this creative design on t-shirts, hoodies, sweatshirts, polo shirts, handbags and many other products. These products will be a hit at parties or festivals such as Halloween parties, music festivals, night walks, sporting events and more.
DTF Gold Foil
Impress and inspire your customers by printing on DTF Gold Foil. Simply print your image onto gold foil using white ink, sprinkle with DTF hot melt powder, shake, dry, and you're done. DTF Gold Foil printing glitter adds boldness and sparkle to your designs, which creates an incredible look for your personalized garments with gold glitter.
DTF Paper
DTF Paper uses an eco-friendly recyclable paper base without plastic coating instead of a PET base, which is greener and more environmentally friendly. Unlike PET film, DTF Paper produces softer, more breathable patterns and prevents static electricity when printing.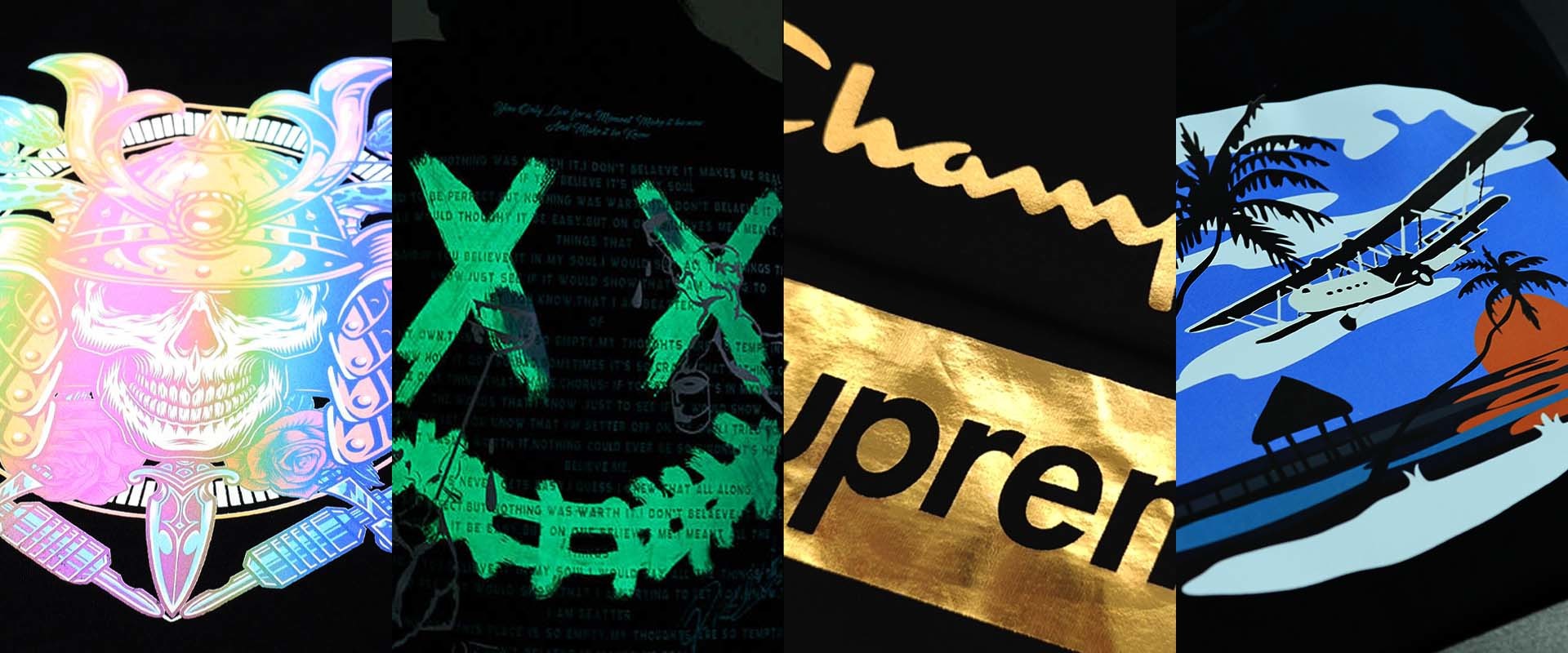 Intelligent and Automated EVO Series DTF Printer
As digital printing producers are constantly looking for innovative solutions, Hanrun Paper has been focusing on the research and development of digital printing technology. In January 2023, we launched the new EVO series DTF printers, which are designed to improve productivity and save costs for professional garment manufacturers through intelligent automation features. The development of the EVO A600 DTF printer takes DTF printing technology to a new level. Automatic heating, cleaning, monitoring, and moisturizing functions make printer operation and maintenance easier and reduce manual operations. Multi-printer management control helps producers control machine production more quickly and increases productivity for short-term, high-volume orders.
In July we also introduced the industrial-grade, large-format EVO-A1200 DTF printer, which unleashes the potential for high output and print speed. Equipped with five Epson i3200 printheads, it delivers 4-pass print speeds of up to 50 m²/h. With a print width of 1200 mm/48 inches, experience accelerated productivity and stunning results at incredible speeds. Enhance your printing capabilities and complete jobs on time with ease.
The EVO A-450 DTF printer has been carefully designed and built to optimize your printing experience while saving money. It uses CMYK+LC/LM 7-color printing system inks to print stunning personalized designs at a lower running cost. Bring your prints to life with a range of strikingly vivid natural colors, ensuring that your creations stand out in unparalleled brilliance. With the ability to print designs of any size up to 450 mm/18 inches, the EVO A-450 DTF printer opens up a world of creative possibilities.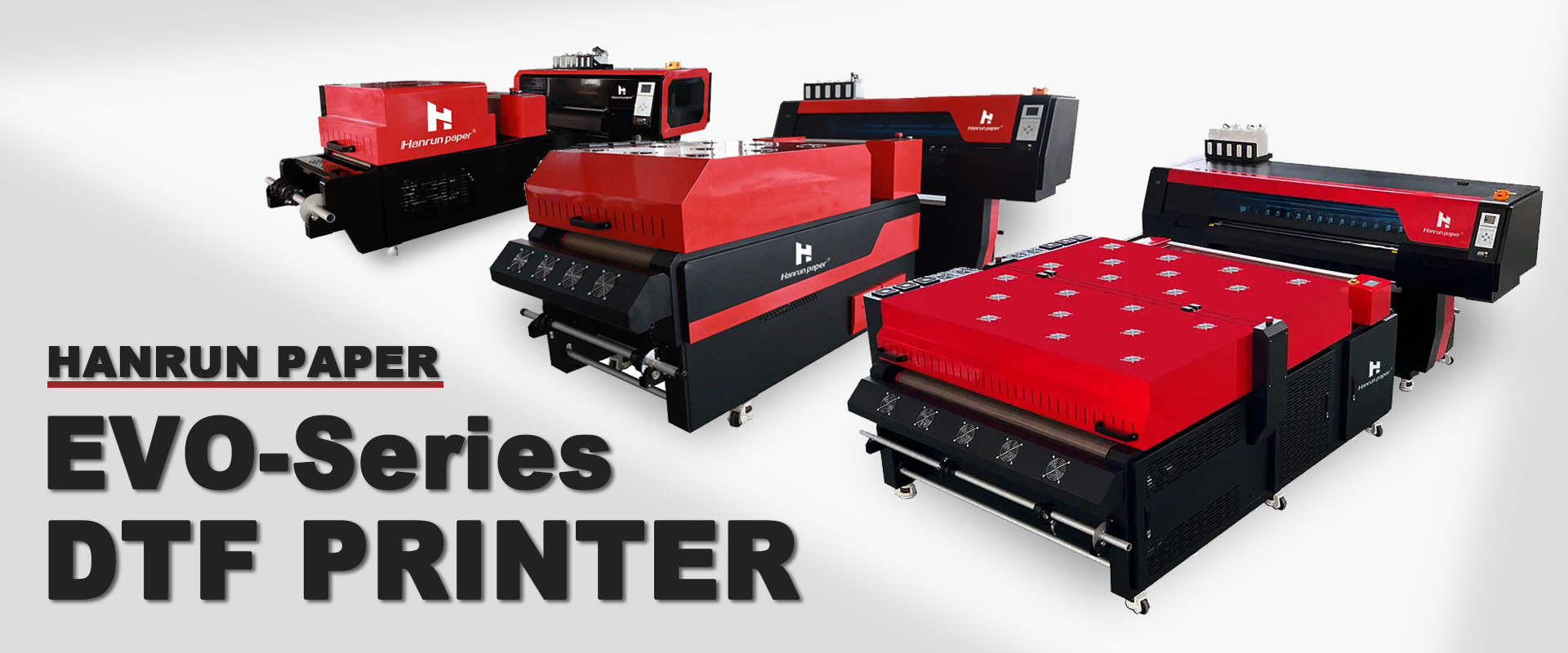 Clinquant UV Foil Stamping Printing Solution
H-1804 Industrial UV Printer can print up to 1750mm/69 inches wide, which is a significant increase in productivity. It is equipped with the i3200-u1 printheads, 6 pass printing speed up to 13㎡/h, stable printing quality and a low defective rate. It can easily complete CMYK+W printing while adding the hot stamping varnish output system, equipped with 7-color cartridges, which can perfectly show you the brilliant and eye-catching hot stamping effect. Gloss Hot Stamping Varnish is a special kind of varnish, we use it with gold foil, silver foil, color foil, etc. to add special effects to your patterns. The ink is flexible after UV curing, not easy to break, has low odor, and low volatility, does not contain harmful organics, and has excellent continuous production performance in UV printers.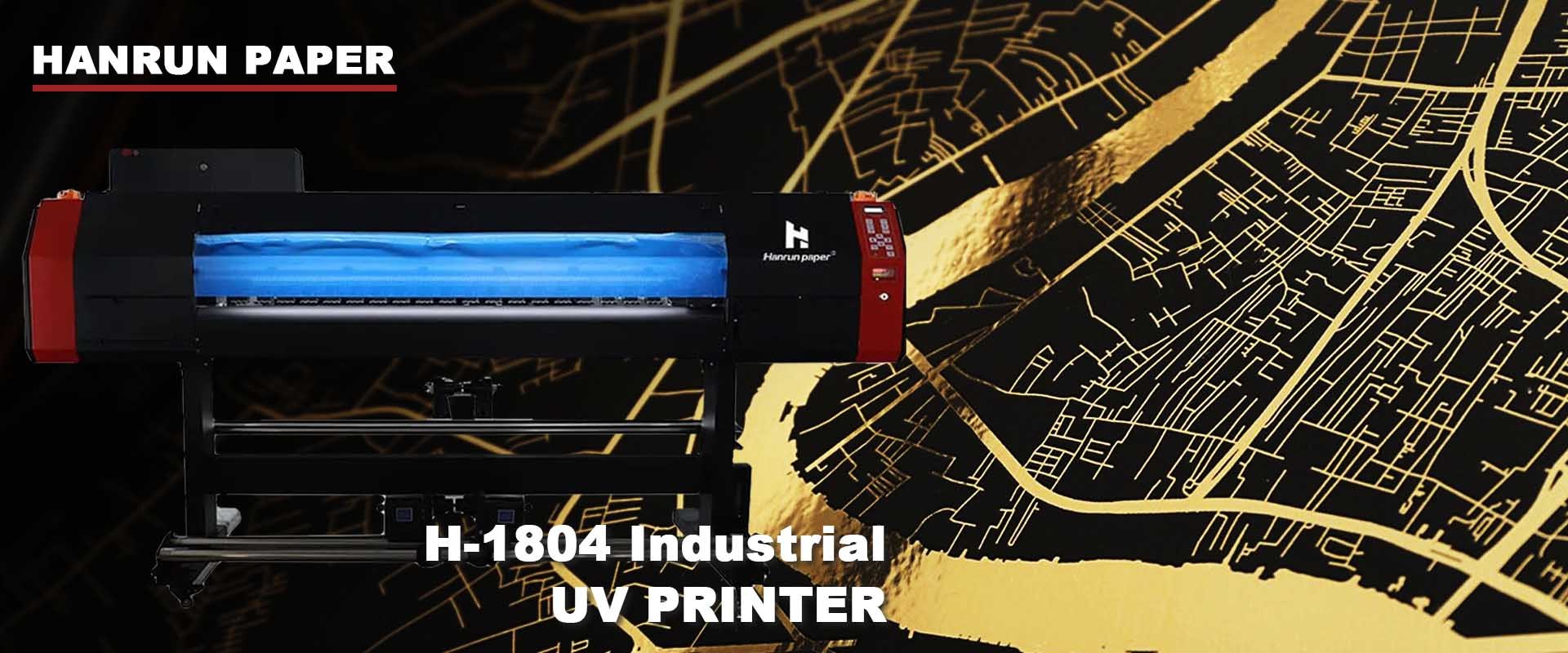 Excellent Quality Sublimation Ink
With the acceleration of industrialization, the printing speed of digital printing machines continues to improve and make breakthroughs, the printing performance and stability of the sublimation ink requirements are also higher and higher. Ultra Sublimation Ink has excellent performance, and good smoothness and does not clog the nozzle. The printing is not broken, lines are fine and neatly aligned. After a long time of standby (12 hours) and then printing again, it can still ensure that there is no lack of needles, or broken lines, printing intact, and can adapt to the high-speed printing needs of multi-head industrial printers. Ultra Sublimation Ink can meet the application of low-gravimetric printing on thin paper, the use of droplet suspension technology, the droplets of ink printed on thin paper suspended in the surface of the paper to reduce the back-penetration, which improves the color effect of the ink. It ensures that the sublimation paper does not wrinkle or smudge when printing. Fast drying will not rub the print. Excellent color performance and color fastness after transfer printing, which can be widely used in fashion, home textiles, sportswear, swimwear, etc.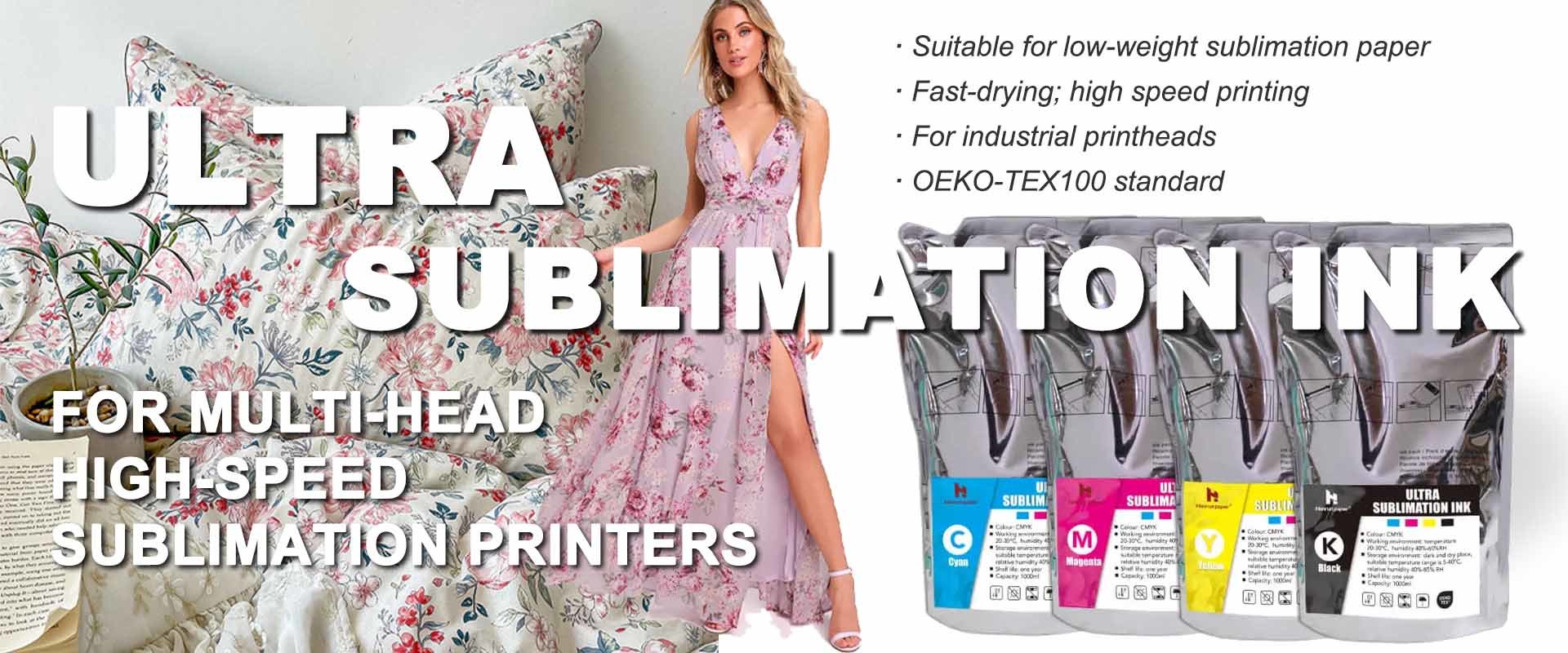 As a leader in China's digital printing industry, Hanrun Paper has always been committed to providing customers with the highest quality products and the most meticulous service. We are constantly broadening our horizons to enrich product matching and product upgrading in diverse scenarios to strategically support customer needs. This September Purchasing Festival we will launch the strongest promotion of the year, welcome to inquire!
---