DTF Printing Guide: The Best Choice for Garment Printing
---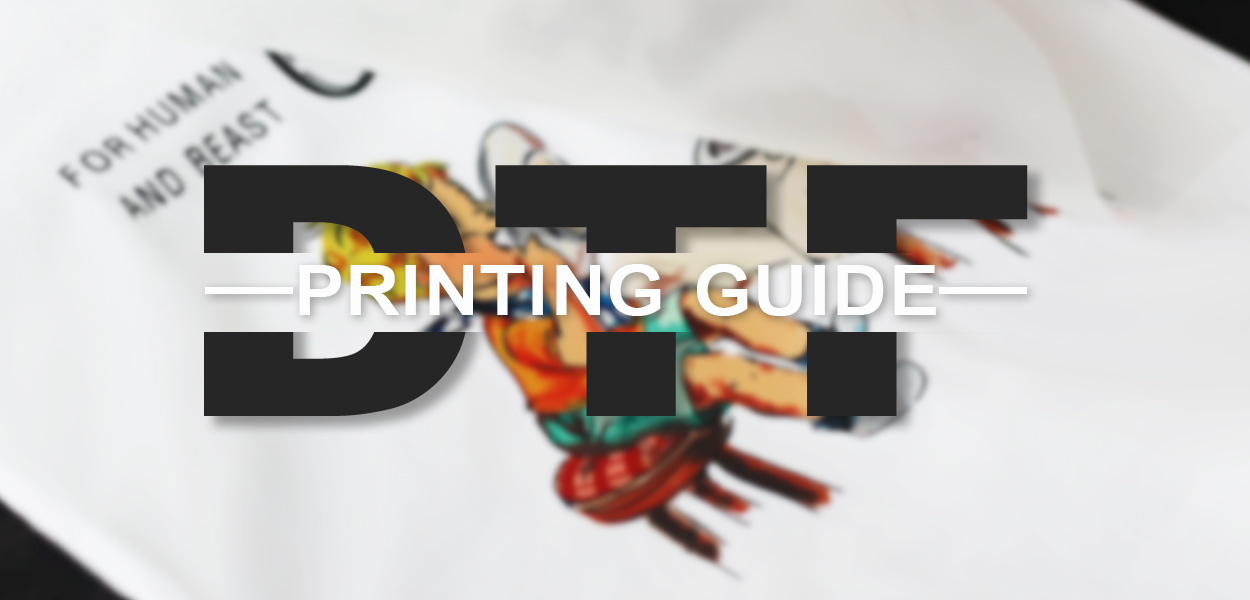 What is DTF printing?

DTF printing, also known as direct-to-film printing, is a printing process in which a design is printed on a special transfer film and then transferred to the fabric by heat press. It can perfectly restore the color of the pattern on various color substrates and is suitable for printing on fabrics of various materials. Cotton, polyester, canvas, denim, knitted fabrics ...... can all be printed using DTF technology.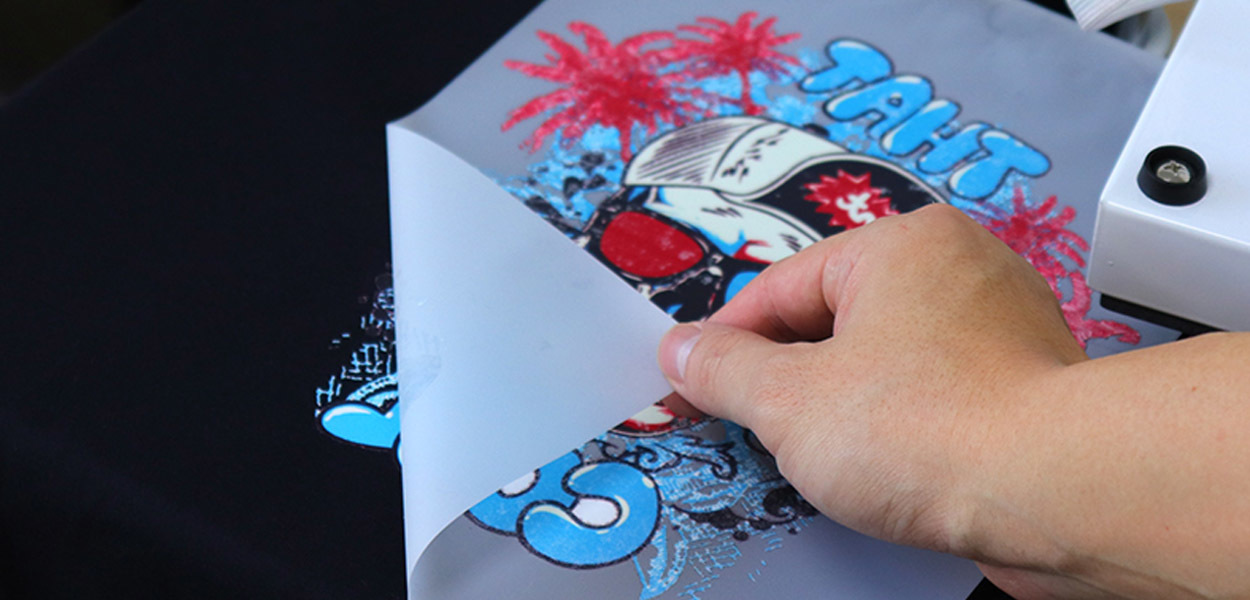 How does DTF printing work?

The DTF printing process is very simple and easy for novices to follow. You simply print your design on a DTF transfer film with a DTF printer, sprinkle DTF polyamide powder on it, heat it up and dry it, and you have a "heat transfer sticker". You can transfer this "sticker" to the garment immediately, or save it for later transfer. This is definitely a great way for manufacturers to reduce inventory costs.
If you use DTF, you should know that the print designs are available in the following formats: eps, ps, pdf, bmp, tif, jpg, png and psd.

What you need for DTF printing?

DTF Printers: Inkjet printers dedicated to DTF printing have 6 ink channels CMYK+W. We offer DTF printers in 30cm/12", 60cm/24", 1200cm/48" print widths with EPSON i3200 printheads.
DTF Powder Shaker: One step to help you complete shaking and drying, eliminating manual operation and increasing productivity. Each model of DTF printer is equipped with a corresponding powder shacker to choose from.
DTF Transfer Film: Media for printing your designs. You can choose cold peel or hot peel film according to your needs, while special effect glitter and golden DTF films are also available.
DTF Ink: This ink is very elastic after it sets, which adapts to the stretching of the fabric and prevents the print from cracking. We offer a choice of CMYK+W base colors, as well as spot inks, gradient inks and fluorescent inks.
DTF Hot Melt Powder: Acts as a bond between the ink and the fabric fibers.
RIP Software: The necessary image processing software for printing.
Heat Presses: Transferring the pattern onto the textile by controlling the pressure, temperature and time.
Pros & Cons of DTF printing
Pros
- Produce on demand and reduce inventory.
- Wide range of applications, you can print on any color or fabric for your designs.
- Very stretchy print that won't crack when stretching the fabric.
- Very high wash and wear resistance.
Cons
- The print is not breathable.
- The print feels a bit plastic to the touch, similar to the feel of a screen print transfer or HTV.
Why choose DTF printing?
DTF vs. DTG
- DTG printing is only suitable for cotton garments, DTF printing has a wider range of applications.
- DTF can print directly without pre-treatment, effectively reducing inventory.
- DTG printing is more complicated and not as fast as DTF when the order quantity is larger.
DTF vs. HTV
- HTV (heat transfer vinyl) has single color, one color per film, while DTF printing allows for colorful patterns to be printed.
- The cutting plotter used by HTV printing is very slow in production and requires manual waste removal. DTF is more efficient and environmentally friendly.
- HTV is easier to fall off. The adhesive used is not as sticky as DTF hot melt powder.
DTF vs. WTT
- WTT (white toner transfer) printing has a worse feel than DTF and is less abrasion and wash resistant.
- WTT printing stability is not as good as DTF. If you need to engage in long-term, high-volume order production, DTF printing is a better choice.
DTF vs. Sublimation
- Sublimation printing is suitable for polyester fabrics with a cotton content of less than 30%. DTF has a wider scope of application.
- Sublimation printing and DTF printing are two different printing processes. Sublimation printing involves dyeing the fabric and the dye penetrates the fabric. DTF printing involves adhering the print to the surface of the fabric through an adhesive, like a sticker on a garment. I recommend choosing the right printing method for your printing needs.
Hanrun Paper DTF Application Solution
DTF Coarse Fabric Printing Solution
Coarse fabrics such as canvas, denim and burlap are often used in some jackets and workwear to increase the durability of the product compared to the polyester and cotton fabrics typically used for t-shirts. These rough fabrics have a lower surface gloss and a darker fiber pattern, which requires increased print thickness and viscosity during embossing.
Firstly, increasing the print thickness means increasing the amount of ink used for printing, so you need to choose a DTF film with a high ink-loading capacity. Secondly, you need high-quality DTF ink. Hanrun Paper PRO DTF white ink with high water absorption and coverage is the product of choice for coarse fabric printing solutions. Finally, increase the viscosity of the print by choosing a high-viscosity DTF hot melt powder. It can effectively solve the problem of easy peeling of the print on the coarse fabric surface.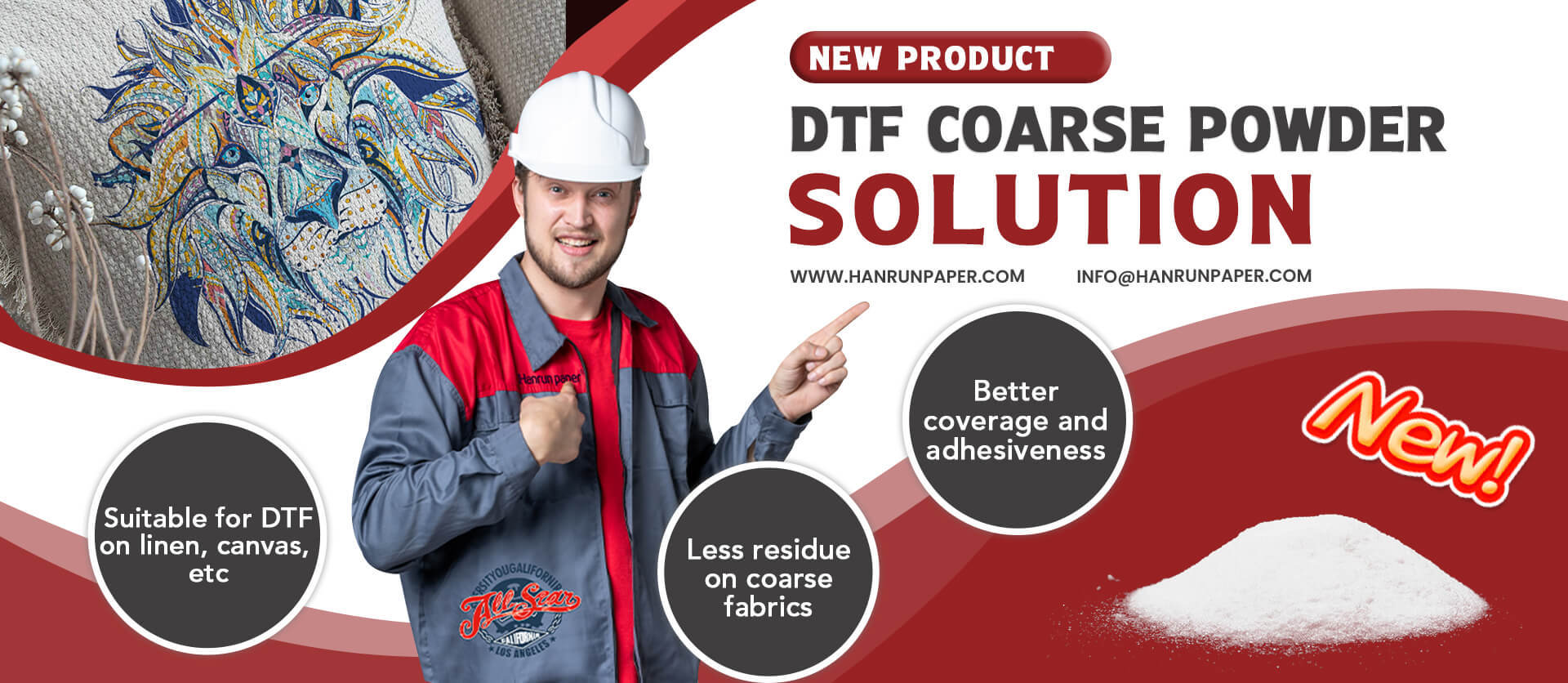 Anti-sublimation DTF Printing Solution
DTF printing on pre-dyed garments can easily produce color migration, especially for dark polyester sportswear. You can avoid dye migration well by thickening the white ink appropriately in printing and choosing DTF hot melt powder and DTF ink with anti-penetration and anti-sublimation.
Upgrade PRO II DTF ink has good resistance to leakage and effectively solves the problem of color migration during the transfer process. This ink is fine-grained, stable, prints smoothly and does not clog the nozzles. It has passed the stringent OEKO test and is environmentally safe, virtually odorless and requires no special ventilation.
The anti-sublimation DTF hot melt powder constructs a firewall to isolate migration channels for single molecules of dye. We offer two products for your application, DTF anti-sublimation white powder and DTF anti-sublimation black powder. Both products are made from imported high-quality, pure raw materials and have a soft, pliable feel after curing while being highly adhesive, washable and abrasion resistant.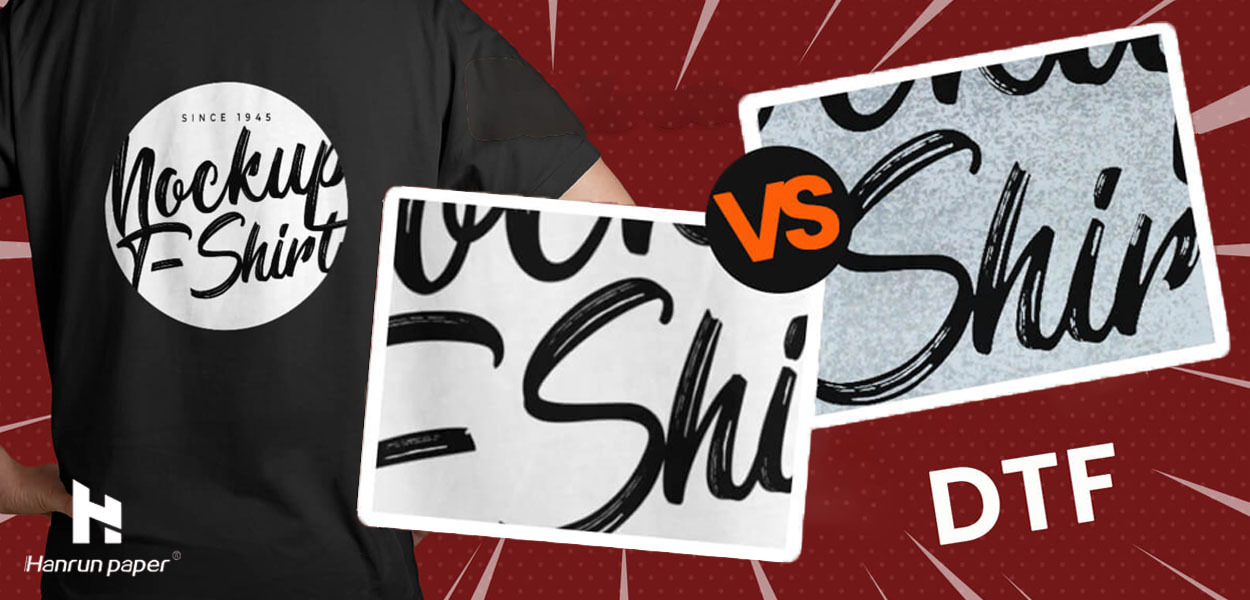 Crystal DTF Printing Solution
The crystal DTF printing solution uses the newly developed DTF glitter film to help you easily achieve DTF designs with sequins and rhinestone effects. At the same time, this solution is more colorful than sequin and rhinestone printing, wear-resistant and washable, and not easy to fall off. DTF glitter film can be used directly on regular DTF printers without any additional setup and is easy to operate, allowing you to mass produce with higher efficiency. DTF glitter film is a glitter coating added to the original coating. The print quality retains the high ink-loading, easy peel and wash resistance of Hanrun Paper DTF films.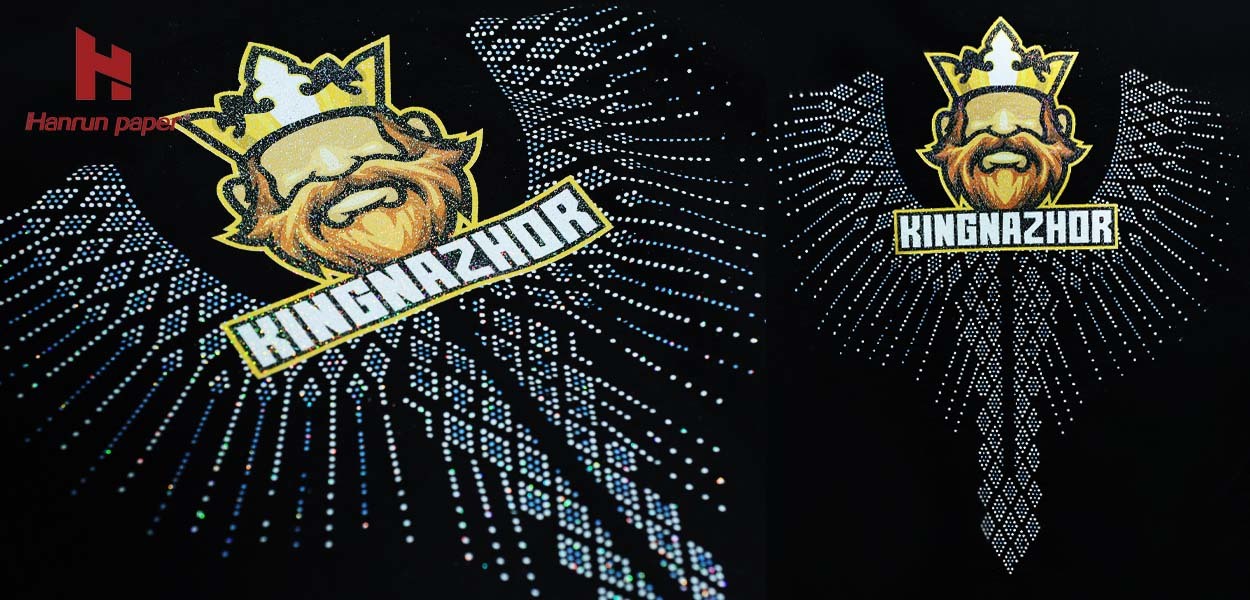 Fluorescent DTF Printing Solution
Fluorescent colors are a very bright and fashionable element. In textile printing applications, you can apply fluorescent colors to commonly used products such as t-shirts, hats, denim, backpacks, etc. to create unique fashion items. It can also be used on products such as sportswear and cycling apparel to make you stand out on the sports field. Fluorescent swimwear is also popular among consumers, and its bright colors are widely used in the field of children's swimwear. DTF Fluorescent Printer PRO A-602 adds the output of four fluorescent color inks FM/FY/FR/FG, which can easily achieve 9-color fluorescent printing, greatly broadening your color scheme and bringing neon brilliance to your printing designs.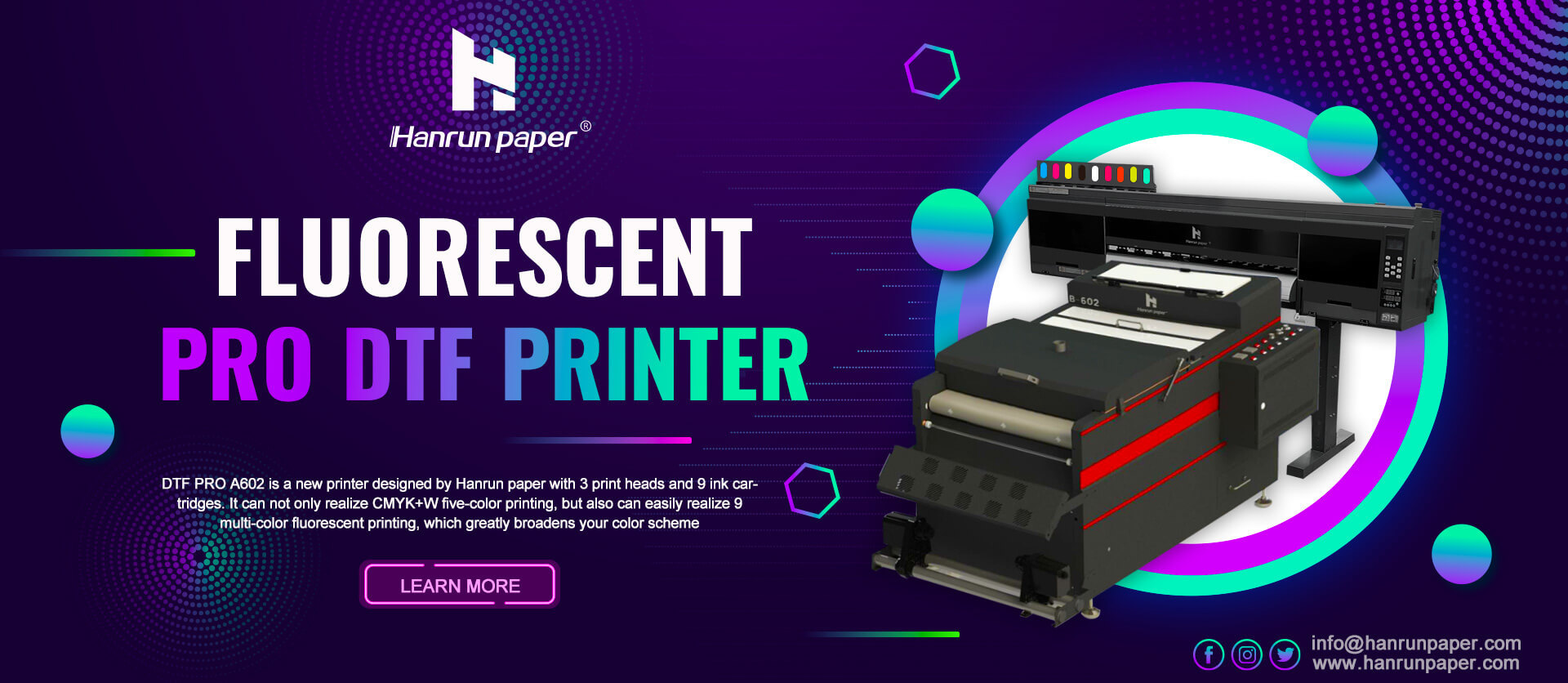 ---