Hanrun paper sublimation paper guide
---
For sublimation work, one of the basic materials is paper which plays an important role in the sublimation printing process.
That is what we want to talk about today and let you know their characteristics that you can identify with which you can work better and obtain the results you are looking for.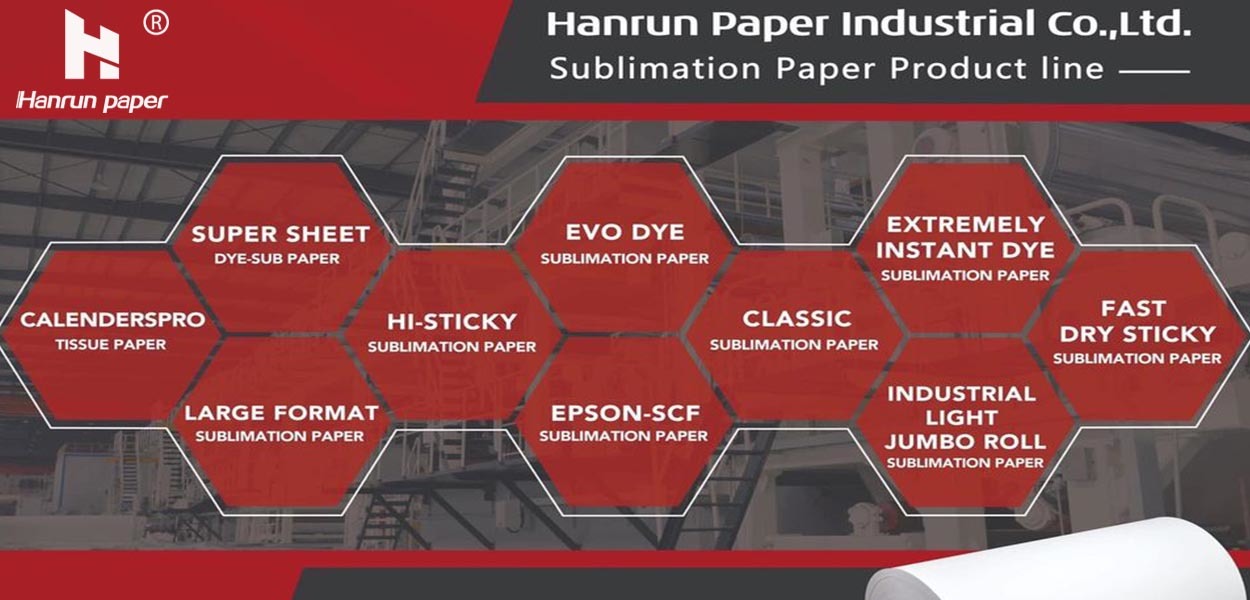 What's the difference between Hanrun Papers?
Hanrun papers have the same quality so you will get the best results if you are using it properly, the main difference in sublimation papers is in their weights. Since we have sublimation paper in Light grams (35g-50g), Standard (60g-90g) and Premium (100g-140g). The choice depends on a lot of facetors like price, finished products, coating layer or not etc.

Another difference between these is the drying time, normally, the Light and Premium papers are fast dry, while the Standard paper is medium dry. This characteristic is a quality of our papers since they do not absorb the ink but remain on the surface, in this way we obtain a lower consumption of inks and a more complete transfer to the product.
Having mentioned this, you should give the paper time to dry since it is not instant drying, try not to touch the print so as not to damage the design and once you do the sublimation, we recommend you remove it warm or cold to avoid stains.
Care For Paper
Although it may not seem like it, the user experience you can have with your paper depends on the care you give it. The main factor that can damage your paper is humidity, for this we recommend the following:
Keep the paper in the original packaging closed
Avoid placing it in drafts
Stores packages one on top of the other alternating between length and width
Put a sachet of silica gel inside the pack (especially in very humid places.
Taking these steps will keep it insulated from moisture and this will prevent it from kinking.

How long is a printed sheet useful?
A sheet that has been printed for a year can be sublimated without any problem and transfer the image, however, you will find that the results will not be the best in terms of color quality, so we recommend that you make your prints when you go. to sublimate.

The printed color is NOT the same from my design.
The colors printed on your sublimation sheet will not be what you see on your screen, you must transfer the image to see the final result. To check if your calibration or color mode is correct, you must carry out a test by sublimating your printed sheet on a product.
---
Contact us:
Email: info@hanrunpaper.com
Whatsapp: 0086 189 3686 5061
Address: No.10 building, Baijiahui Innovation Community, 699-18 Xuanwu Avenue, Nanjing, China
---