How Does DTF Printing Fair Against Heat Transfer Vinyl Printing
---
Many people are curious about the Direct-to-Film (DTF) printing technique, which has recently made a breakthrough in t-shirt printing technology. What capabilities does the DTF offer that other printing technologies can't match? How does the DTF fare against heat transfer vinyl technology, given that it uses an adhesive to fabric technique?

Heat Transfer Vinyl Printing
The method of applying heat to vinyl to transfer artwork to a cloth or goods is known as heat transfer vinyl. The manufacturing method is similar to applying a sticker or decal, except that it is done on cloth. T-shirts, activewear & sports gear, sweatshirts, hoodies, and bags & backpacks are all examples of fabric items.
Vinyl is available in a variety of colors and textures, ranging from matte to glossy to sparkly. Depending on the complexity of your artwork, you'll additionally need a vinyl cutter or plotter in addition to the vinyl printing.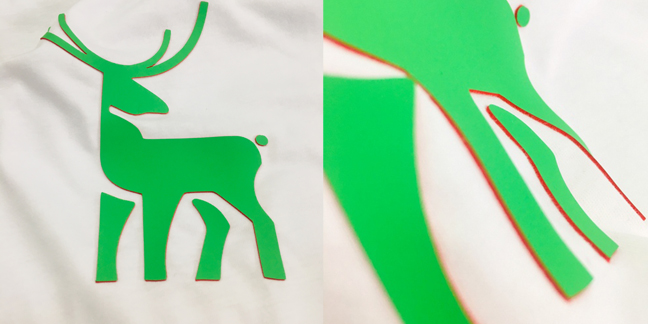 Direct-to-Film (DTF) Printing
Direct-to-film (DTF) is a new technology for digital printing. You can use a DTF printer to freely print the designed pattern on the coated PET film, then sprinkle the special hot melt powder on the printed pattern and dry the powder through the powder shaking machine, finally transfer the pattern to the fabric you need. The whole process is formed at one time, no engraving, no waste discharge, no hollowing, no white edges, and environmental protection. Simple and easy to use, save labor.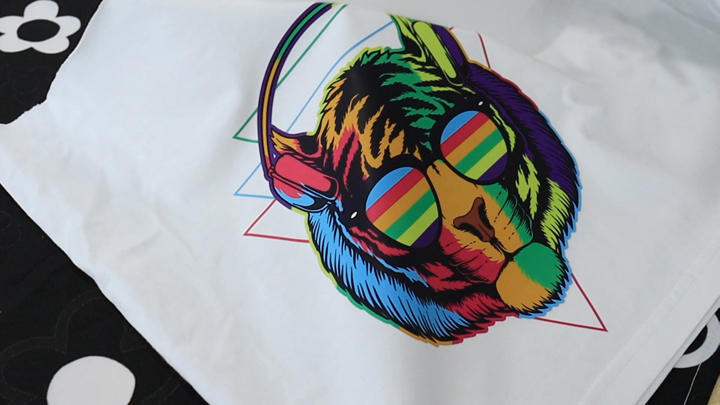 Why Choose DTF Over Heat Transfer Vinyl?
Unlike heat transfer vinyl printing, a high-end vinyl cutter or plotter is no longer required with a DTF printer since elaborate patterns do not need to be weeded out. As a result, consumers might save money on their original purchase. The printed design output has a softer, less "rubbery" feel thanks to DTF printing technology. Because the texture originates from the vinyl, heat transfers vinyl printed products will always have a "rubbery" sensation.
In the case of large-scale productions, DTF printing technology outperforms the heat transfer vinyl printing technique in terms of workflow capability, production, efficacy, and efficiency. Production time and personnel needs will be reduced as a consequence of not needing to filter out surplus parts, resulting in improved time and cost-efficiency.
If you want to know more, please click the contact information below, Hanrun Paper® is at your service.
---
Contact Us
Global sales e-mail: info@hanrunpaper.com
Global sales WhatsApp: 0086 189 3686 5061
Address: No.10 building, Baijiahui Innovation Community, 699-18 Xuanwu Avenue, Nanjing, China
---