What is UV DTF printing
---
UV (ultraviolet) DTF printing is a new printing method that uses UV curing technology to create patterns on film. It was created by combining UV printing technology with the direct-to-film transfer method.

Emergence of UV DTF printing technology

UV printing technology is a printing process that cures ink by ultraviolet light and is mainly used for pattern printing on rigid media surfaces. It prints evenly, and the print feels smooth and wear-resistant, making it an ideal solution for pattern printing on rigid surfaces. However, the disadvantage of the ordinary UV printer is that it can only print on flat surfaces and cannot be applied to irregularly curved surfaces.

Inspired by the direct-to-film transfer solution, UV DTF printing technology can print designs onto UV DTF film to create "UV transfer stickers". Not only can you use the "UV transfer sticker" to print on irregular surfaces, but you can also store the printed stickers to transfer your designs whenever you need them, and help you reduce inventory costs. That's the ingenuity of the UV DTF printing transfer solution. It allows the UV DTF film to be peeled off by simply pressing down with your finger, without the need for heat pressure.

How UV DTF printers work

Hanrun Paper® UV DTF printers offer you two printing options.

Option 1: Print directly on the product.
The maximum printing height of H-6042UVA Multifunctional UV DTF flatbed printer is 18cm, just like an ordinary UV printer, you can place the products you need to print on the flatbed directly, such as cell phone cases, key pendants, acrylic plates, etc.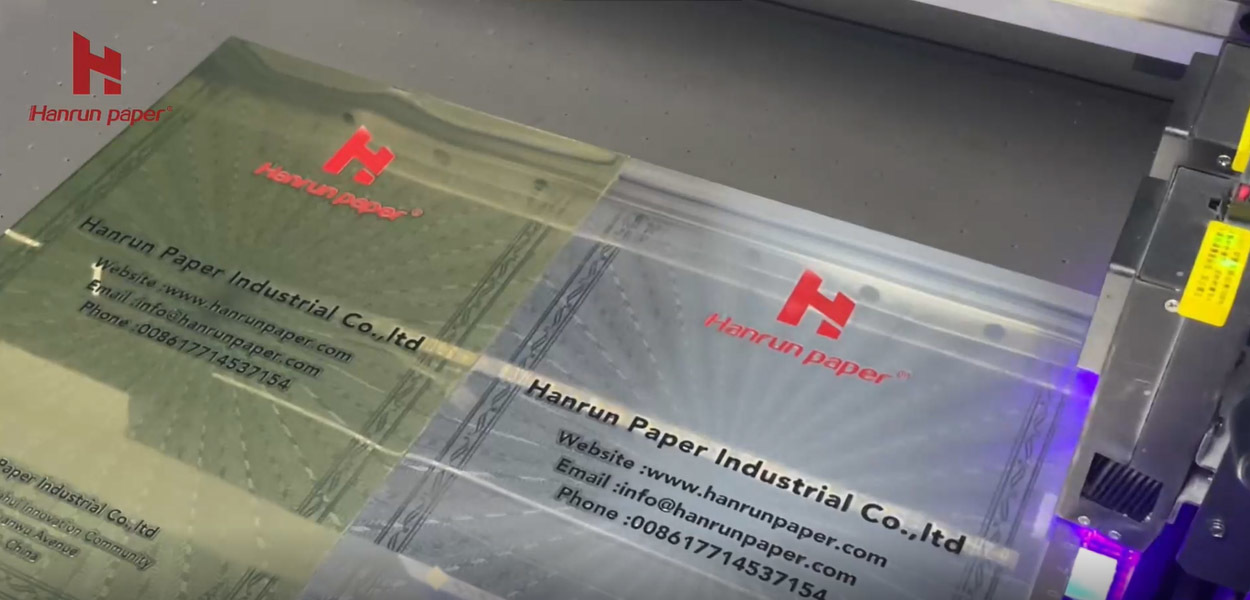 Option 2: Use UV DTF film transfer, also known as the "A/B film crystal labeling program".
When the design is printed on the "A" film, the ink is immediately exposed to UV light from an LED cold light source and solidifies quickly. After printing, the "A" film is adhered to the "B" film using a laminator. The "A" film is on the back side of the design and the "B" film is on the front side. To transfer the design, the outline of the design is cut out with scissors, the "A" film is removed and the design firmly adheres to the object. It does not require heat pressure, just finger pressure, and after a few seconds, the "B" film is peeled off and the design is successfully transferred to the substrate.

Applications of UV DTF Printing

UV DTF printing is mainly used on hard substrates such as metal, leather, wood, paper, plastic, ceramics, glass, etc. It can be used in a wide range of applications.

It has a wide range of application scenarios.
- Personalized customization services: cups, keychains, desktop ornaments, badges, gifts, and other product pattern customization
- Limited edition product production: weddings, conferences, exhibitions, competitions and other activities around the product label customization
- Brand promotion: Customized corporate logo labels for corporate brochures, or to be attached to gifts for customers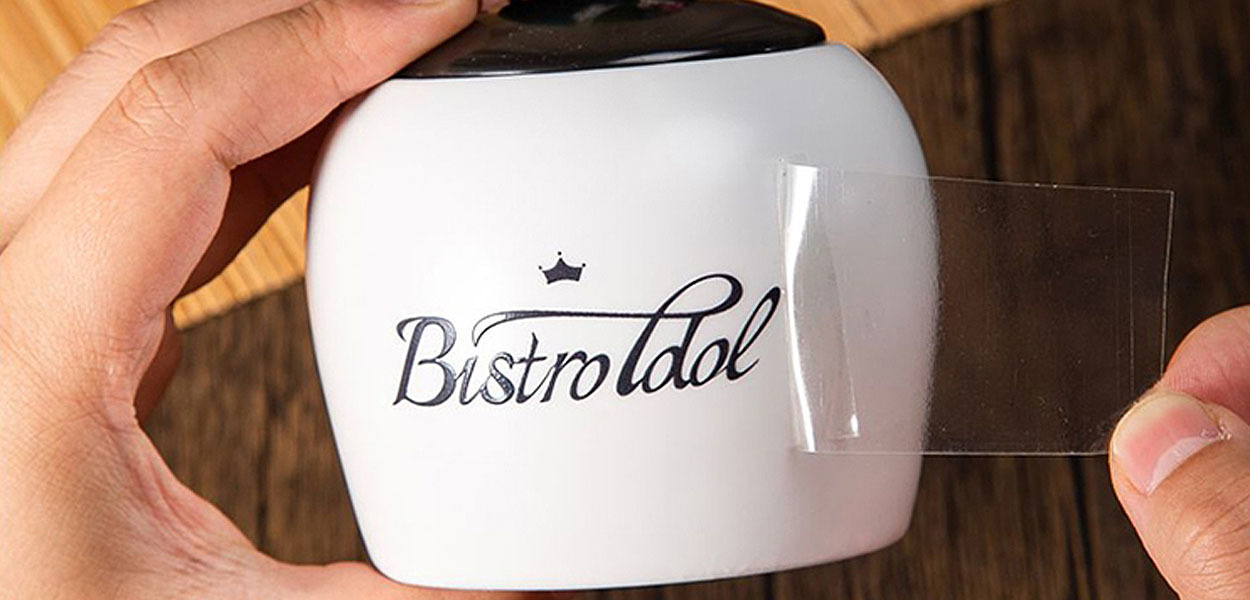 If you want to know more, please click the contact information below, Hanrun Paper® is at your service.
---
Contact Us
Global sales e-mail: info@hanrunpaper.com
Global sales WhatsApp: 0086 189 3686 5061
Address: No.10 building, Baijiahui Innovation Community, 699-18 Xuanwu Avenue, Nanjing, China
---