Hanrun Paper Exhibition Recall and Plans
---
The past March was particularly lively for the textile industry. China Textile Federation 2021 Spring/Summer Noodle Accessories Exhibition, Spring Home Textile Exhibition, CHIC Spring Exhibition, Spring/Summer Yarn Exhibition, PH Value Spring/Summer Knitting Exhibition, a joint fleet composed of several major industry exhibitions set sail, and 140,000 professional visitors gathered in the National Convention and Exhibition Center (Shanghai). The hot scene has made practitioners in the textile industry feel the huge market gap after the impact of the epidemic, the new demand that urgently needs to be filled, and the long backlog of business demands.
The downstream in March is so hot, the textile industry's "dual cycle" rhythm has taken big strides, and the fiery business docking of fabrics, yarns, clothing, etc. has landed and extended to the equipment side. The exhibitions in June and July have become even more impressive. look forward to.
Hanrun paper believe that the overall textile market will develop in 2021. Companies will keep an eye on the market and develop highly automated, intelligent, and information-based products to meet customer needs.
Whether it is the pavement for the accelerated recovery of the downstream market in March, or the rational analysis and preparation of the market in the textile machinery equipment industry, it is sufficient to show that the June textile machinery joint exhibition is bound to be a promise.
There are some pictures of our past Expos.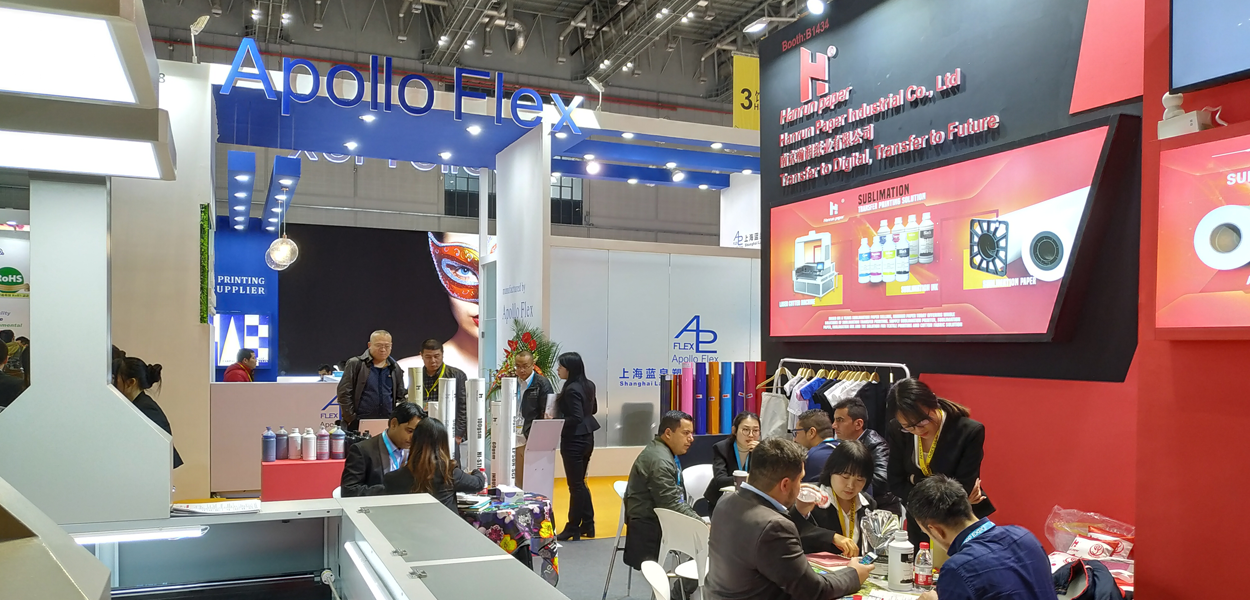 That time, the sublimation ink and the new sublimation paper were exhibited at our booth which caused good repercussions. And the hottest products should be heat transfer vinyl.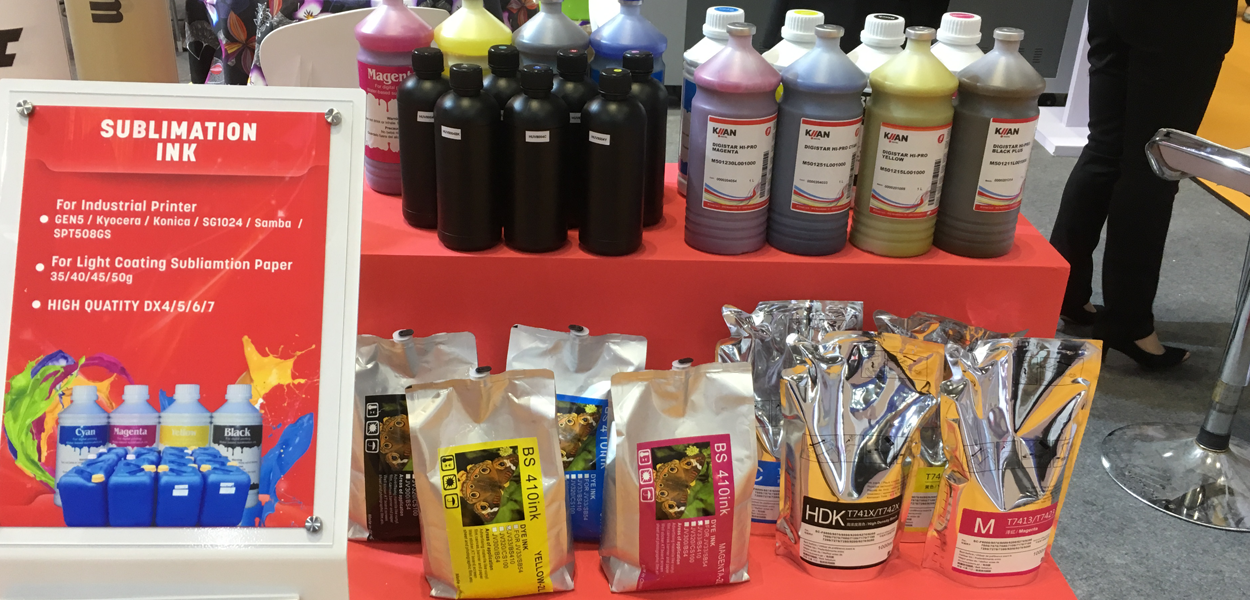 Here is our Exhibition plans and we warmly welcome you to see us!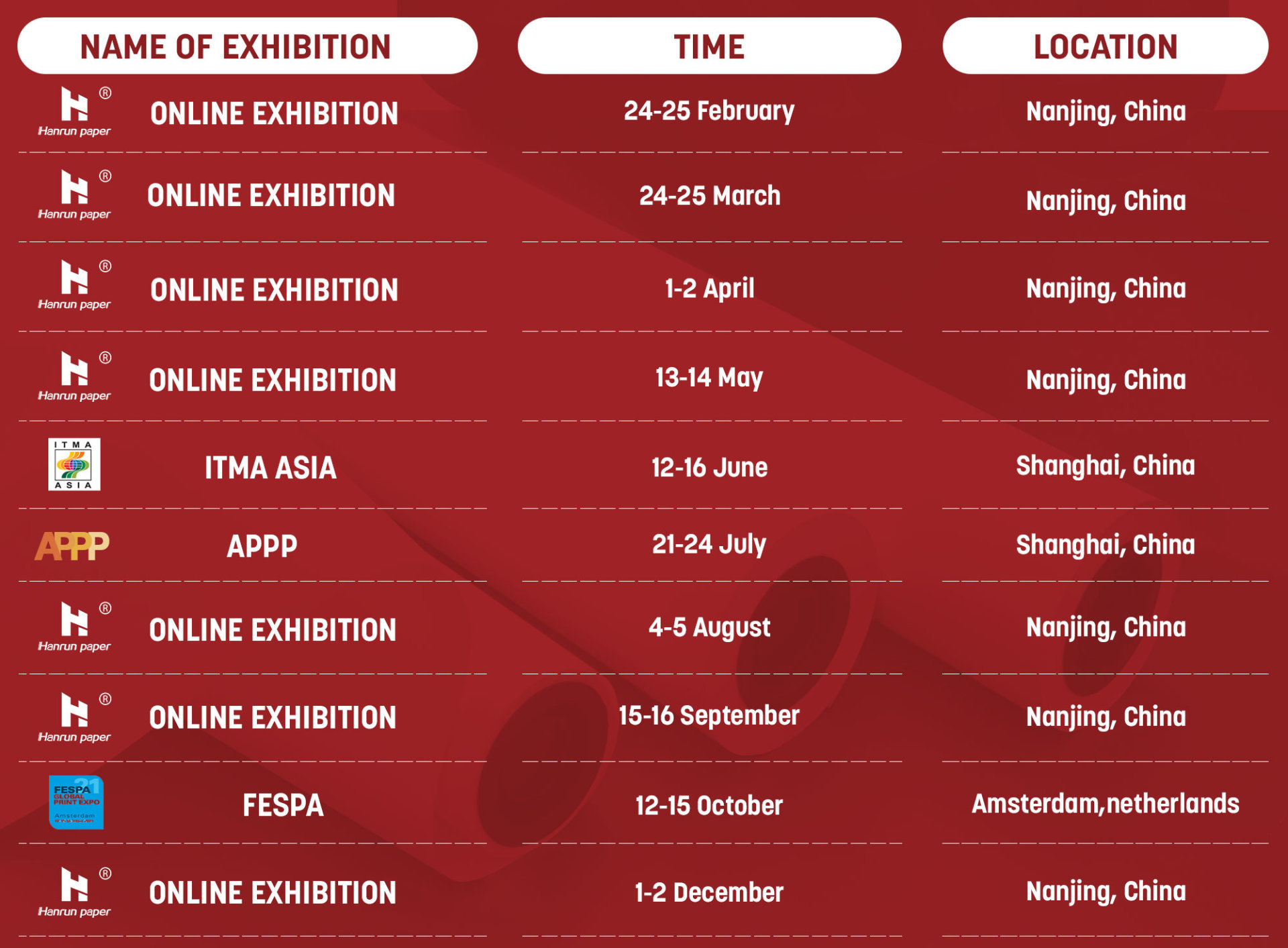 ---
Contact us:
Email: info@hanrunpaper.com
Whatsapp: 0086 189 3686 5061
Address: No.10 building, Baijiahui Innovation Community, 699-18 Xuanwu Avenue, Nanjing, China
---