28GSM Sublimation Paper: Making industrial printing more cost-effective
---
The industrialization of the sublimation market has led to the introduction of high-speed industrial plotters and wide-format single-pass printers, which has further driven the demand for new technologies for sublimation paper.

To meet the needs of industrial production, we have developed a tailor-made product assortment in close cooperation with the market-leading large format printer manufacturers: Hanrun Paper® Industrial Light Sublimation Paper. Hanrun Paper® Industrial Light Sublimation Paper is designed for high-speed production. Shipped in jumbo rolls, more meters are used, ensuring you can produce perfect quality at the lowest cost of use.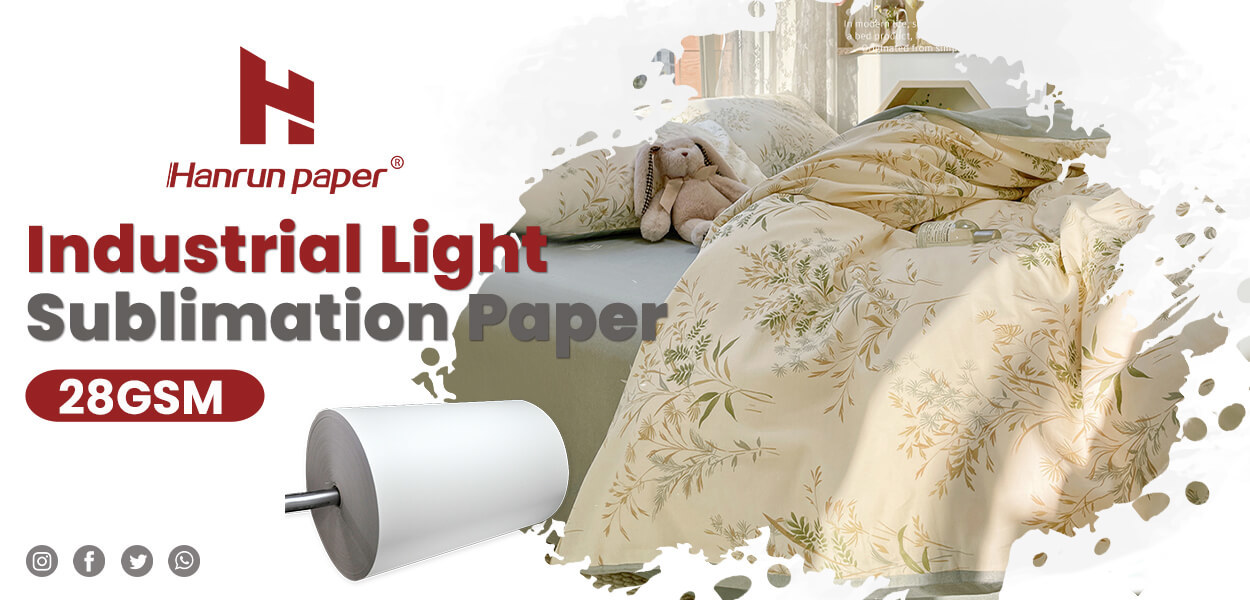 28Gsm Industrial Light Sublimation Paper is a low-cost, high-margin application for light-colored patterns with a new type of coating that has been tried many times by the Hanrun Paper R&D team. It can be widely used in many fields such as home textiles, banners, flags, clothing, and so on.
- Anti-curling, no ghosting in transfer;
- High transfer rate, less ink residue;
- Fast decolorization, effectively reducing machine energy consumption;
- Vibrant color, realistic transfer image;
- Distinct lines, exquisite details output.
(Pillowcase transferred with 28g industrial light sublimation paper.)
Due to the special coating and thinner base paper, the transfer speed will be twice as fast, and the transfer rate will be high, which means our industrial light sublimation paper can help you save time and maximize your productivity. This innovative lightweight solution offers great stability without compromising the demanding quality standards of printing and transfer. This economical paper is an excellent choice for fine printing and is stable even on lightweight textiles used in the fashion industry.
Also, it is perfectly suitable for industrial printers such as MS, Atexco, Homer, and high-speed printing sublimation printers with 6 heads or more.
If you want to know more, please click the contact information below, Hanrun Paper® is at your service.
---