Be together, create the future!
---
On January 24, 2022, all employees of Hanrun paper held a new year meeting within the company.
At the beginning of the meeting, the heads of various departments made a comprehensive, objective and fair summary of the development of Hanrun paper in 2021, and put forward the company's future development ideas in 2022. Subsequently, the 2021 advanced collectives and advanced individuals were commended and rewarded. In the end, Hanrun paper employees created and performed a variety of cultural and artistic programs, and the exciting lottery activities made the whole party climax one after another. At the New Year's meeting, all the staff toasted to the new year and wished Hanrun Paper a better tomorrow.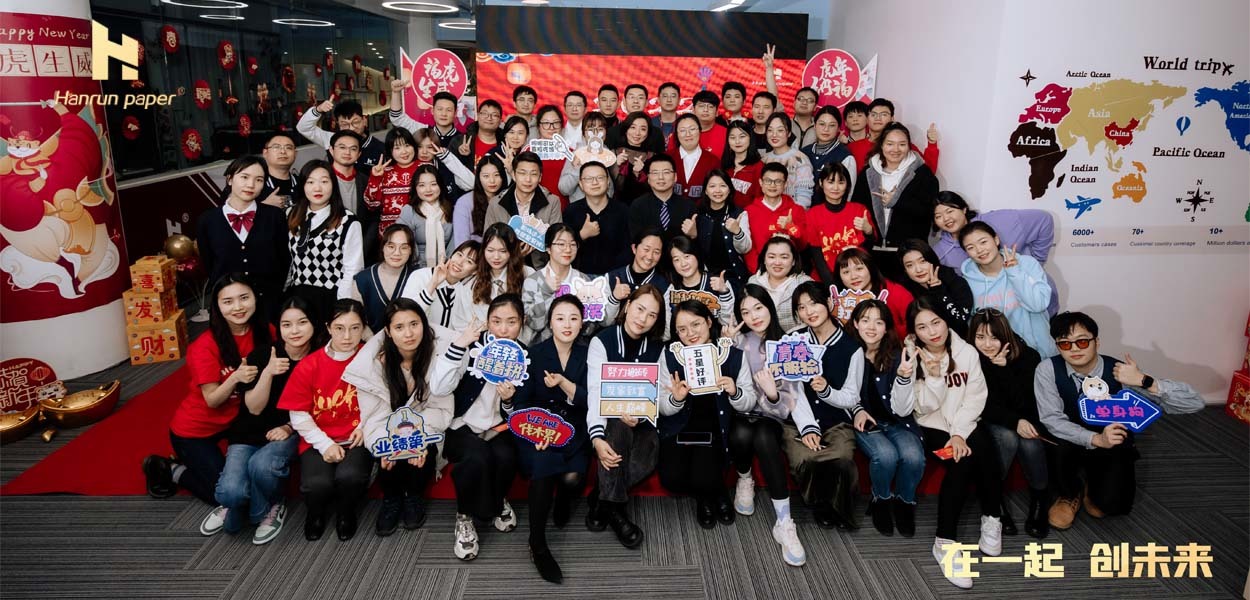 Looking back on 2021,
In April, established a technology and product experience center;
In June, participated in the ITMA exhibition;
In July, participated in the APPP exhibition;
In September, the Hanrun paper® brand was established, and new products Hanrun paper® DTF printer and Hanrun paper® sublimation paper were released;
In November, cooperated with the Italian magazine Stampamedia to open up the European market...
In the past year, Hanrun paper has grown more than 350 new customers. We serve more than 6,000 clients from 170 countries around the world. Annual sales have increased by 60%, and we have added customers from countries in the Middle East, Africa and Europe, opening up new markets. Since the Hanrun paper® brand was launched 3 months ago, sales have grown exponentially under the impetus of DTF products.
In 2022, Hanrun paperwill continue to provide every customer with the highest quality products and services.
If you want to know more, please click the contact information below, Hanrun Paper® is at your service.
---