"Building" Better Earth
---
Today is April 22, 2022, the 53rd Earth Day. This is a festival specially set up for the world's environmental protection. It aims to arouse the awareness of human beings to love the earth and protect their homes, promote the coordinated development of resource development and environmental protection, and then improve the overall environment of the earth.
Green development is the foundation of the manufacturing industry. As a leader in the industry, Hanrun paper® is well aware of the importance of sustainable development. For a long time, it has always adhered to the development idea of "green development, environmental protection first", and firmly adheres to green, low-carbon and circular development. On the road, practice the initiative of Earth Day with practical actions, and be a faithful defender of the earth.
We have insisted on "building" a beautiful e earth for 13 years:
From basic base paper research and development to large-scale machine production, we adhere to low carbon and environmental protection.
Hanrun paper® has been adhering to the original intention of environmental protection for 13 years, and devoted itself to environmental protection for 13 consecutive years to plant trees.
In the future, Hanrun paper® will unswervingly take the road of green development, play a leading and exemplary role, and let us cherish natural resources and protect the beautiful earth together. We sincerely invite you to build a better earth with us!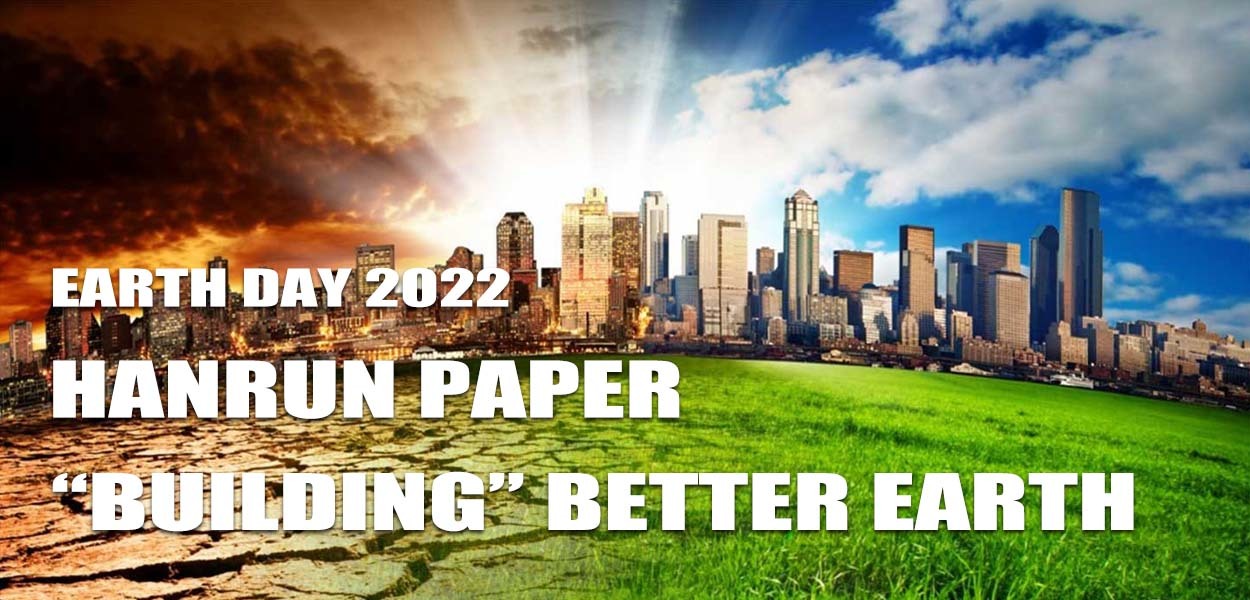 ---