Colorful DTF fluorescent printing solution
---
Fluorescent color is a very eye-catching color system. All kinds of luminous products made by fluorescent printing process are widely used in daily consumer goods such as clothing, clocks, switches, signs, fishing gear, handicrafts, sporting goods and so on. Furthermore, it also has a good effect in fire emergency systems including vehicles, entrance and exit signs, escape and lifesaving route indication systems. It can be concluded that fluorescent disperse dyes can be applied wherever the color is more vivid and bright.
In textile printing applications, you can apply fluorescent colors to commonly used products such as T-shirts, caps, denim, backpacks, etc., to create unique fashion items. You can also use it on sportswear, cycling clothes and other products to make you more outstanding on the sports field. Fluorescent swimsuits are also popular among consumers, and their bright colors are widely used in the field of children's swimwear.
The perfect color expression has always been one of the highlights of the DTF printing solution. This time, Hanrun paper® launched a new DTF fluorescent printer PRO A-602. It can not only realize CMYK+W five-color printing but also increase the output of FM/FY/FR/FG four fluorescent color, which can easily realize 9-color fluorescent printing, which greatly broadens your color scheme. The DTF fluorescent printer is equipped with 3 Epson I3200 print heads, the maximum printing rate can reach 14㎡/h, and the operation of the automatic retractable film system is more convenient. The tunnel baking system outputs high-quality heat transfer, which is more efficient when it is pressed and dried, and the fluorescent color of the printing after high-temperature pressing is very bright. In addition, we also present a free sample kit of PRO series consumables, including DTF film, DTF ink and hot melt powder.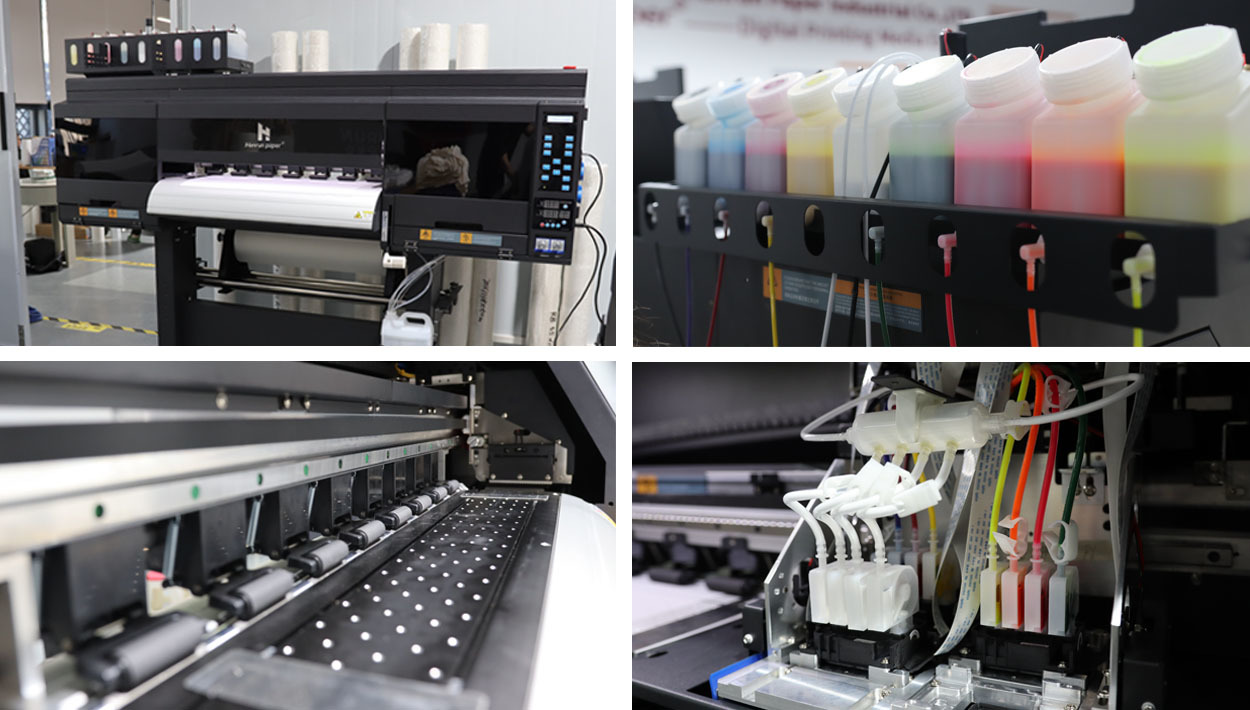 Hanrun Paper® has always been committed to starting from the actual needs of users, continuously improving R&D capabilities and service quality, and launching more products and solutions that meet user needs, so that customers can maximize their benefits and promote win-win cooperation.
If you want to know more, please click the contact information below, Hanrun Paper® is at your service.
---
Contact Us
Global sales e-mail: info@hanrunpaper.com
Global sales WhatsApp: 0086 177 1453 7154
Address: No.10 building, Baijiahui Innovation Community, 699-18 Xuanwu Avenue, Nanjing, China
---