Hanrun Paper Online Cloud Exhibition 2020
---
Hanrun Paper Online Cloud Exhibition 2020
Cheaper to our customer & Closer to our factory
With the outbreak of COVID-19, the global economy is facing a severe test. The eco-friendly digital printing industry is suffering too. A series of butterfly effects has caused by the virus. Reduced Productivity, poor logistics, supply chain obstruction and decreased market demand.
Although the current global situation is severe, people never give up and network helps people a lot. People don't need to go out, they live and work online. Now more and more people frequently use online meeting, online shopping and online communication.
In considering of security, many offline exhibitions have been canceled or postponed. Our company decided to organize an online cloud exhibition on our social media account.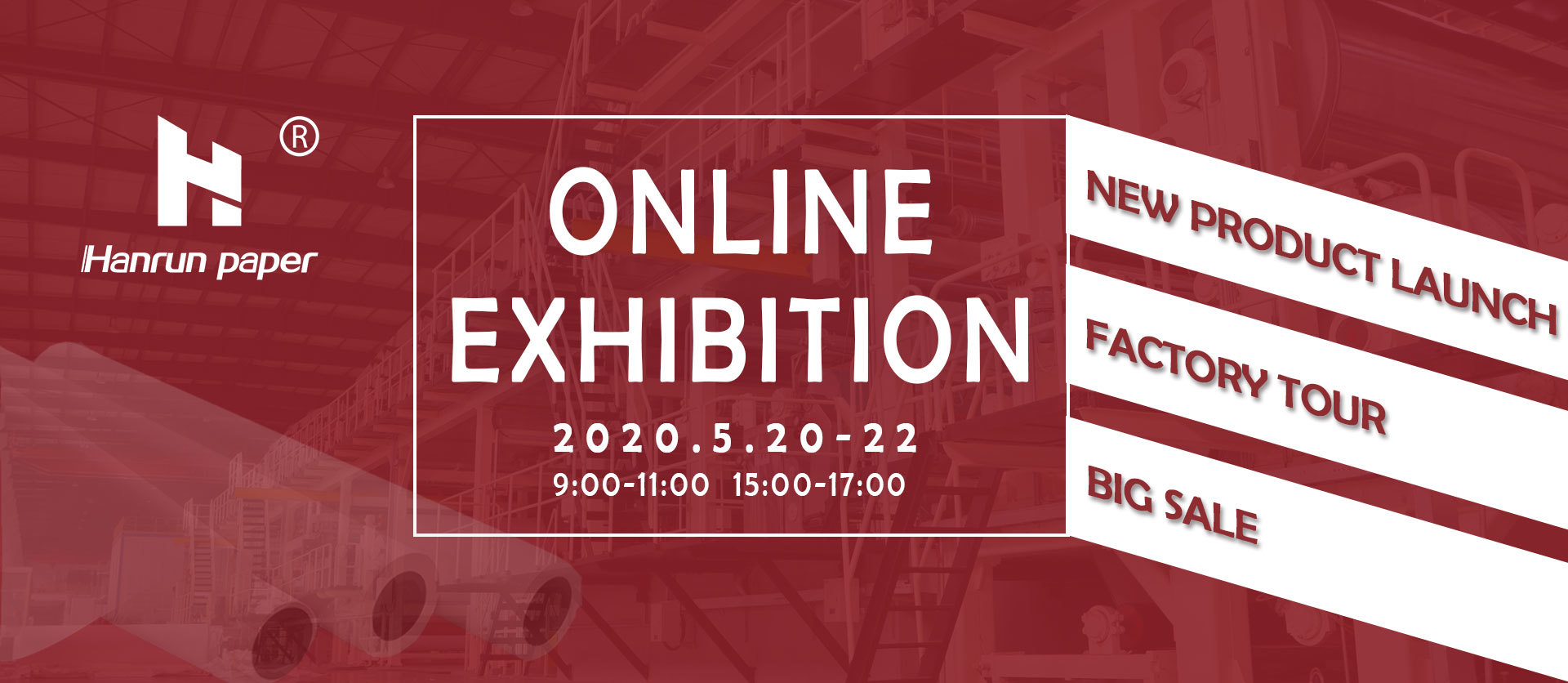 Click following links to enter the live broadcast:
Facebook: https://www.facebook.com/sublimationpaperprinter
YouTube: https://m.youtube.com/channel/UC608GHK3waSRQA_mZ8R_k4A
Instagram: https://www.instagram.com/hanrunpaper1/
Our benefits to customers:
1, FREE SAMPLES FOR OUR NEW CUSTOMERS
Leave your contact information on our Facebook account Wayne Yang, the top 10 comments will get free samples.
2, FREE PRODUCTS FOR OUR OLD CUTOMERS
Contacting our Salesman, buy 10 get one free, buy 100 get 2 free, buy 1000 get 10 free.
3, 20% DISCOUNT IN 3 DAYS
Customers place orders in three days after specific product live show, they can enjoy up to at most 20% discount(according to the products and quantity you are going to order).
4, GRAND PRIZE
We will draw a winner from the lucky audience. We will provide a full $ 1,000 redemption voucher and at most 12% annual discount (according to the products and quantity you are going to order).
The main purpose of the exhibition:
1, Let customers better know our company and strengthen communication with them.
2, Introducing our products including sublimation paper, heat transfer vinyl, printers and so on, especially three new products.
3, Real-time display of our factories' environment to make a good impression on our customers.
The arrangement of the exhibition: (the following time is Beijing time GMT+8)
Click this link to check accurate Beijing time GMT+8: https://time.is/
Date

Time

Live crew

Main content

20-May

9:00-11:00 a.m

Duke + Christina

Sublimation Paper

Sublimation ink + Machine

3:00-5:00 p.m

Monica + Michael

21-May

9:00-11:00 a.m

Larry + Monica

NEW SECRET PRODUCTS!

3:00-5:00 p.m

Kathy + Duke

22-May

9:00-11:00 a.m

Larry + Kathy

Heat Transfer Vinyl

3:00-5:00 p.m

Michael + Christina

Contact us:
Email: info@hanrunpaper.com
Whatsapp: 0086 189 9402 7160
Wechat: hanrunpapersubpaper
Address: No.10 building, Baijiahui Innovation Community, 699-18 Xuanwu Avenue, Nanjing, China
---