Hanrun in DPES
---
The three-day DPES exhibition ended smoothly. Although there were twists and turns during the exhibition due to the epidemic, we were lucky to participate in the exhibition in the end. This year is an extraordinary year, and it is also a year of meeting challenges and forging ahead. We are still determined to move forward.
This year's exhibition will set up a total of 4 exhibition halls, attracting 500 exhibitors from home and abroad, with an exhibition area of ​​40,000 square meters. The exhibition presented a complete and mature production and application system, covering the entire industrial chain of advertising logo production, providing participants with one-stop solutions, and discussing future advertising development trends and cutting-edge innovative technologies. As one of the most well-known and influential advertising events in the advertising field in South China, DPES focuses on the close attention of many exhibitors at home and abroad and audiences from various regions. It is an important business matching platform for business negotiation and other business, and it is also an advertising industry at home and abroad. The best stage for a brand to show its strength and image.

The design style of our booth this time inherited the paper factory style of APPP exhibition, mainly red and black, incorporating elements of heat transfer and ink products.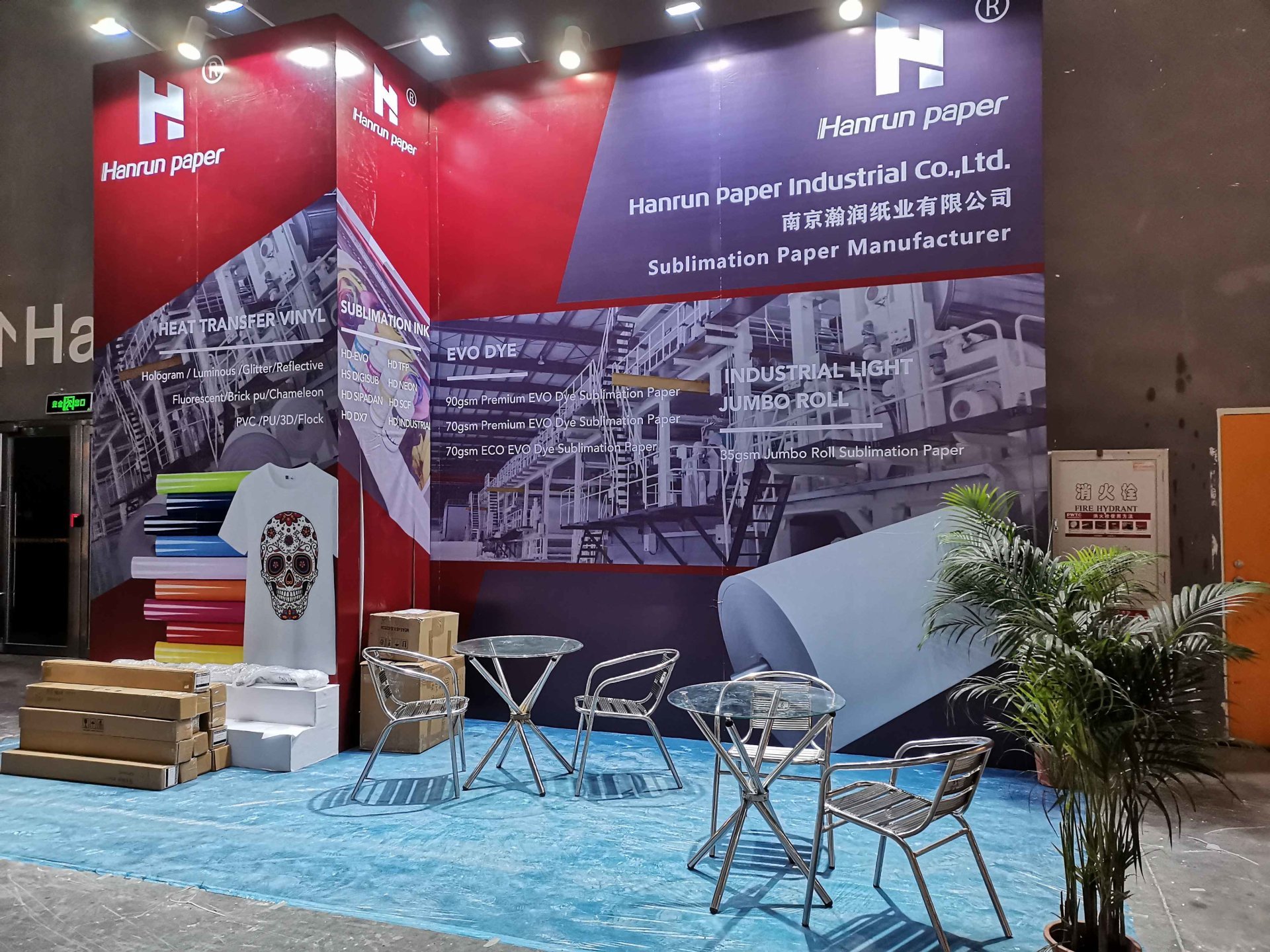 In this exhibition, we not only brought our hot products, such as sublimation paper and heat transfer vinyl, but also our new products: 90gsm Premium EVO Dye® Sublimation Paper, 70gsm Premium EVO Dye® Sublimation Paper, 70gsm ECO EVO Dye® Sublimation Paper, and latex. On the first day, our booth welcomed a large number of professional visitors, some stopped to watch, some talked with our staff, the atmosphere of the on-site negotiation was very strong. And because of the epidemic, some viewers were unable to come to the scene, so we adopted the most popular "live broadcast" to help the viewers be on the scene. The response was also quite enthusiastic and received a lot of positive feedback.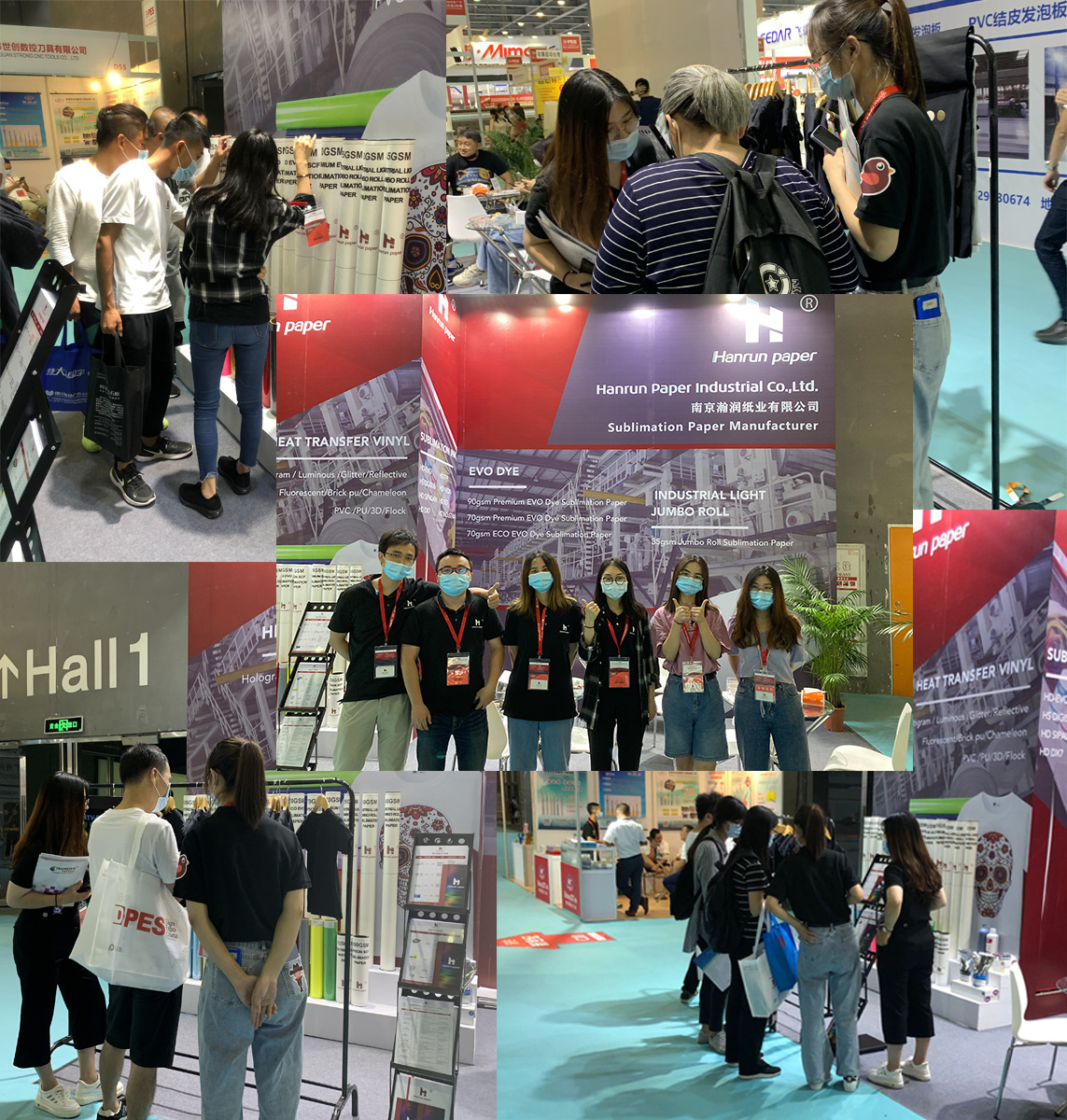 After a near blank "stagnation period", it often means that there are more new opportunities behind it. The market needs more excellent products to lead the way. After the epidemic, is it a crisis or an opportunity? Only by actively making breakthroughs, seizing opportunities, and occupying the "stagnation" and "blank" markets, can we quickly seize the opportunity after the industry reshuffle.
Hanrun Paper Industrial Co.,Limited
Company Address :403, No.10 building, Baijiahui Innovation Community, 699-18 Xuanwu Avenue, Nanjing, China
Telephone Number :008602583377515
Mobile Phone :008618936865061
Emai:info@hanrunpaper.com
Zip :210000
Website :http://www.hanrunpaper.com
---