Hanrun paper DTF Film Quality Inspection Process
---
Hanrun paper Industrial Co., Limited. has been deeply involved in the digital printing industry for decades. Since 2020 we have started the research and development of DTF PET film with lots of manpower and financial resources investigation. Until April 2021, we completed the patent application after the independent research and development, and the large-scale production began. Hanrun paper DTF film is designed with silicone protective coating, thermal release coating and water-based ink absorption medium coating. The High ink absorption performance is achieved as to multiple coatings, which can effectively improve the washing and fading phenomenon, and can be applied to cotton and many other medium. Simple operation, multi-purpose, good fastness and high yield are the main features of Hanrun paper high quality DTF film.
1. Patent Certificate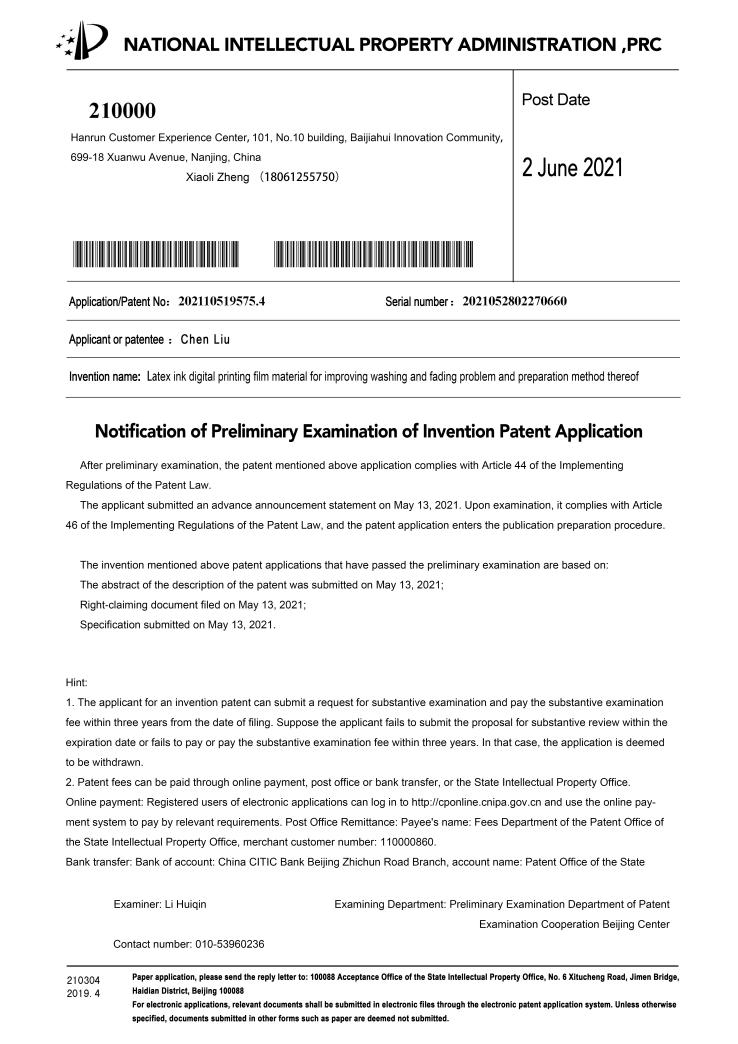 Patent Certificate
Patent/Patent Application No.: 202110519575.4
2. Other Certificates
MSDS (make sure your product is not flammable and explosive or other dangerous goods)
Recently, Hanrun paper Technology Department has detected that some companies in the market have various defective films in order to reduce costs, such as: the whiteness/smoothness of the film is problematic, the printing ink is noisy; the water absorption layer of the film is not good, and the powder is not clean shaked. All those can lead to problems such as unclear edges and contours, causing losses to business owners.

So how to avoid buying unqualified DTF film products, resulting in waste of time and economic losses?
We sorted out the problems that are prone to DTF film on the market and made an intuitive comparison:

3. Hanrun Paper DTF film inspection process
Additionally, Hanrun paper Industrial Co., Limited. has established a testing process for DTF film. Through a complete quality inspection system, the risk of film defects is controlled.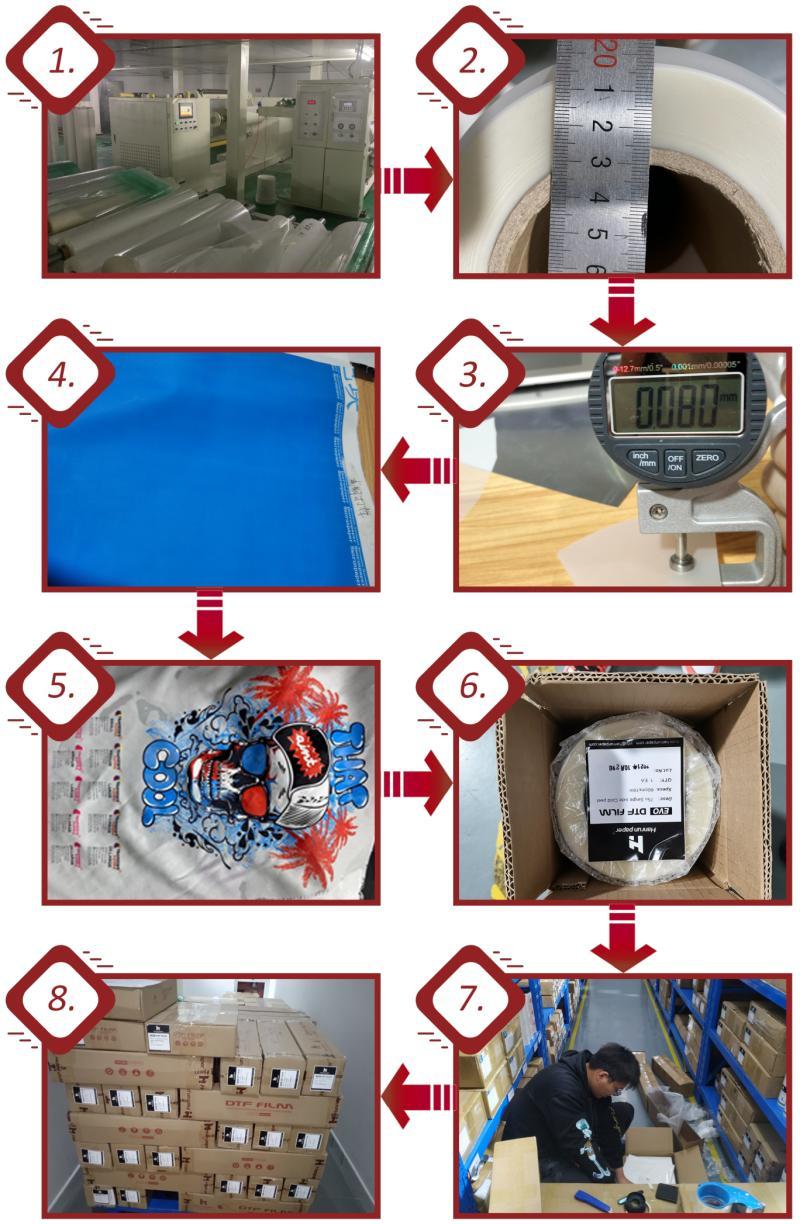 Hanrun Paper DTF film inspection process
1. The film factory produces multiple internal coatings;
2. Finish production and carry out film thickness test;
3. Film tube thickness detection;
4. Random samples are selected and tested on the machine; The whole process on the machine test; Test the clarity of small print, ink absorption, ink loading, print vividness, powder shaking cleanness, high temperature resistance.
5. Pressing&Peeling test;
6. Extreme water washing test, continuous water washing 5 times with temperature 60°;
7. Count the quantity, seal the box, inspect the outer packaging, shipping.
8. Shipment.
Although the DTF product market is hot today, there are many similar products on the market, but the quality is uncertain. Hanrun paper adheres to the pursuit of quality, brand, and customer service, insisting on details and quality. We believe that we can indeed provide customers with high-quality products in this way.
---
Contact Us
Global sales e-mail: info@hanrunpaper.com
Global sales WhatsApp: 008617714537154
Address: No.10 building, Baijiahui Innovation Community, 699-18 Xuanwu Avenue, Nanjing, China
---