Polyester, Poly-Blends, Cotton, and Other Sublimation Printing Fabrics(1)
---
Dye-sublimation printing is a tough but rewarding technology to master. Finding your niche and providing high-quality resources for it is the first step toward achieving success. But, for your dye-sublimation business, what kind of fabric should you use? Should you go with a polymer, a nylon/lycra blend, or a cotton-poly hybrid? We'll go through the benefits and drawbacks of each of these textiles, as well as how they might affect your dye-sublimation business.

But first, a word about common dye-sublimation textiles.
Let's set a short and easy rule for you to follow before we go into the details of the fabrics listed above. If the fabric is man-made, you can most likely utilize dye-sublimation to transfer your graphics. The explanation for this is simple: sublimation ink is a water-based dye ink that turns into a gas when heat and pressure are applied. This gas reacts with the polyester molecules and dyes them, allowing us to transfer our designs.

Cotton isn't the best material for dye-sublimation printing.
So, spoiler alert: cotton isn't the best dye-sublimation material. In fact, it's downright awful. Cotton isn't typically utilized in dye-sublimation since its natural fibers won't link permanently with the colors in the ink. Your designs will temporarily transfer ink when pressed against a high cotton content substrate, but they will wash away practically instantly. Because the linkages between the colors in your ink and the natural cotton fibers aren't permanent, the ink will simply wash out.




Polyester is the preferred sublimation printing material.
Polyester materials and blends, as previously said, are the ideal, go-to substrate for transferring your graphics with the highest quality. The pigments in sublimation ink can link with polyester molecules, providing for the best possible transfer of your patterns.
Polyester does have one important disadvantage: not everyone likes it. Polyester is considered by many to be a little more uncomfortable and irritating than cotton and other natural fibers, and can occasionally withstand fewer wash cycles. Polyester fibers in the fabric are often much smaller than their natural fiber counterparts, and they can easily come undone, making the material less comfortable (this is known as pilling; if you look at an athletic or dry-fit shirt in your closet, you might notice little pill bundles appearing on the edge of the fabric). Many people will choose to utilize a blended material because of this.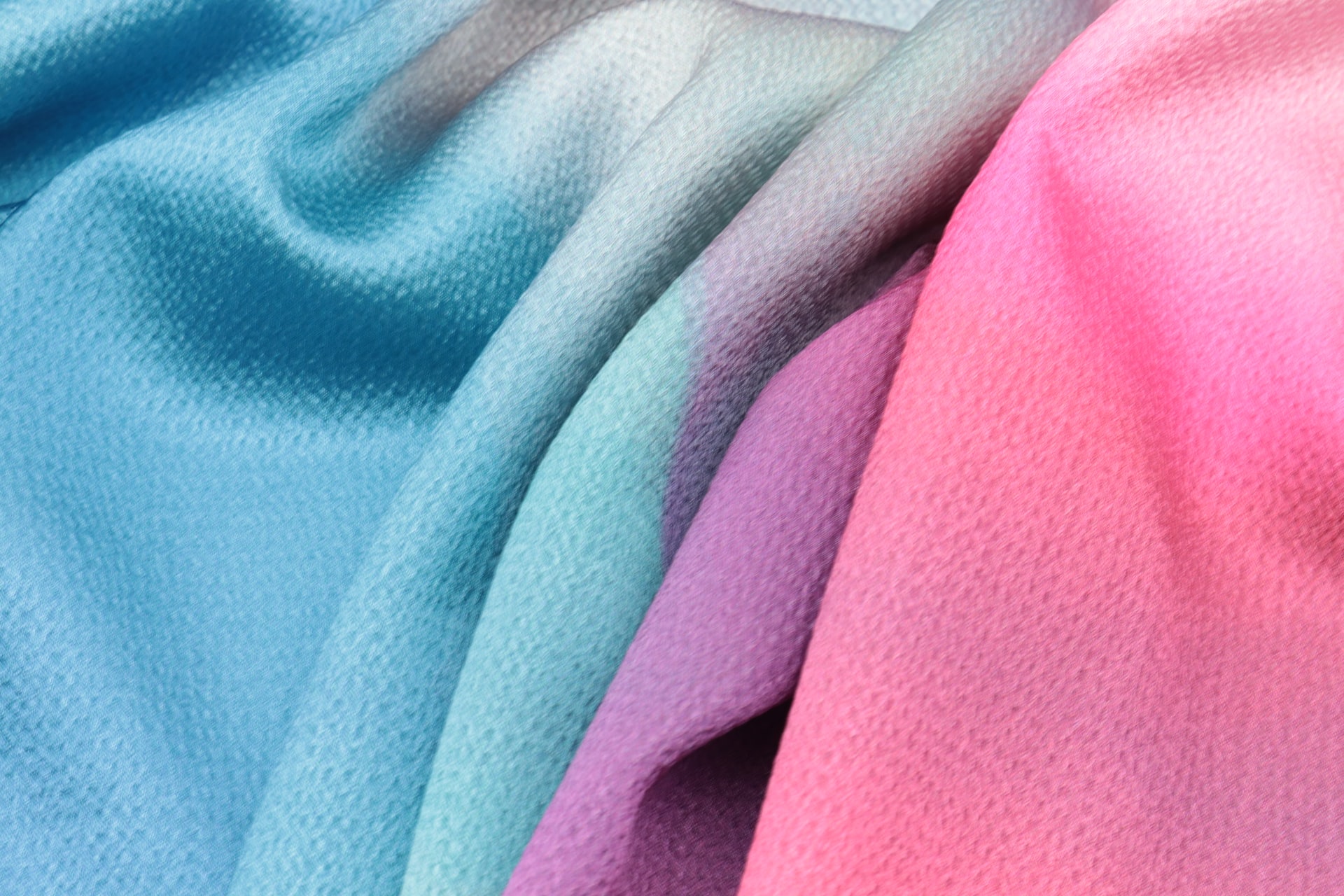 Poly-blend materials have many advantages over 100 percent polyester fabrics, such as being more comfortable and lasting longer when worn and laundered. When employing poly mixes, you could run into challenges with uneven or light transfers. The sublimation inks you're employing will only be able to mix into a section of the material because you're sublimating to 100% polyester. If you use a fabric with a low polyester count, your design will not fully transfer to the cloth. In general, you should aim for a polyester content of at least 40%. Aim for higher content fabric if your business requires higher-fidelity transfers and vice versa.
---
Contact Us
Global sales e-mail: info@hanrunpaper.com
Global sales WhatsApp: 0086 177 1453 7154
Address: No.10 building, Baijiahui Innovation Community, 699-18 Xuanwu Avenue, Nanjing, China
---