Retrospect of SGIA and AllPrint Expo
---
In Chinese culture, autumn is a harvest season to paid off the whole years' hard work. For Hanrun, October is absolutely an important month for us through out the whole year, for we have attended two biggest exhibitions in textile printing industry, SGIA and AllPrint Expo. We are proud to say that from these two events, Hanrun is one step closer to our customers.
Ever since Hanrun was formed, Hanrun's greatest ambition was to provide our customers with excellent product that will help our customers with their textile printing process. We were very glad to meet our customers, both acquainted and newly met, to listen to your needs and questions in every aspect of your business. To us, communication is the most precious fuel that keeps pushing Hanrun forward.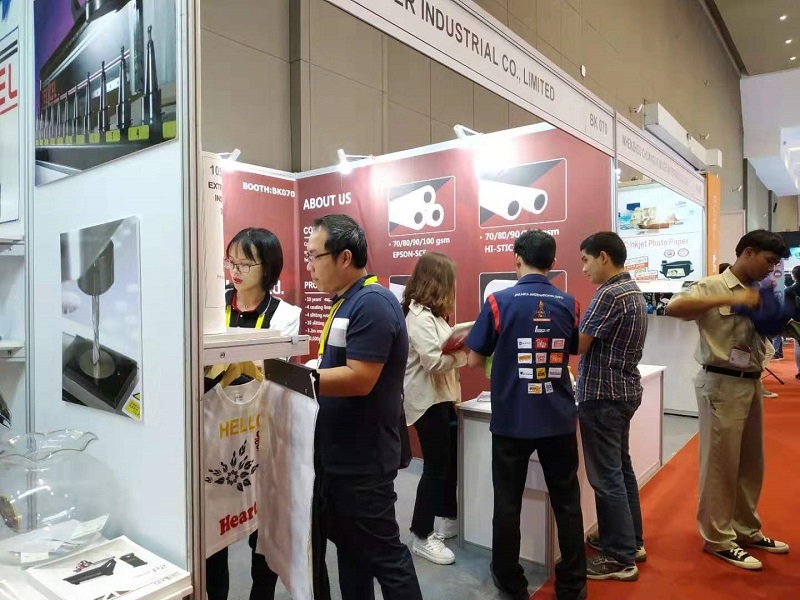 Innovation is always the hottest theme in this industry. These events gave us an opportunity to exchange ideas and learn from fellow companies, which will give us more insights about future trending. We will definitely catch this opportunity to develope products that will actually lead the future.
Thank you all for meeting us from all over the world, Hanrun is appreciated for your support and trust. With this hope, we will definitely evolve and be better. Hanrun can not wait to see you all next year. Hanrun Paper, transfer to digital, transfer to future.
Hanrun Paper Industrial Co.,Limited
Company Address :403, No.10 building, Baijiahui Innovation Community, 699-18 Xuanwu Avenue, Nanjing, China
Telephone Number :008602583377515
Mobile Phone :008618936865061
Email :info@hanrunpaper.com
Zip :210000
Website :http://www.hanrunpaper.com
---