Some tips of DTF technology for beginners
---
The DTF technology really has only been around since the end of 2020, but it's use is growing rapidly in almost all around the world. In the digital printing sector, DTF has become a non-negotiable presence. People are starting to grasp and enter the field of DTF technology in more significant numbers. DTF technology is being used by an increasing number of enterprises, including several big-name machines, to streamline the introduction of new printers.
But after all, DTF is a new technology that has just emerged for about a year. You can find a lot of discussions on the use of DTF on the Internet, but there are few guide books that can systematically answer all your questions. Today, in this article, we will discuss some of the problems that DTF users often encounter during their use.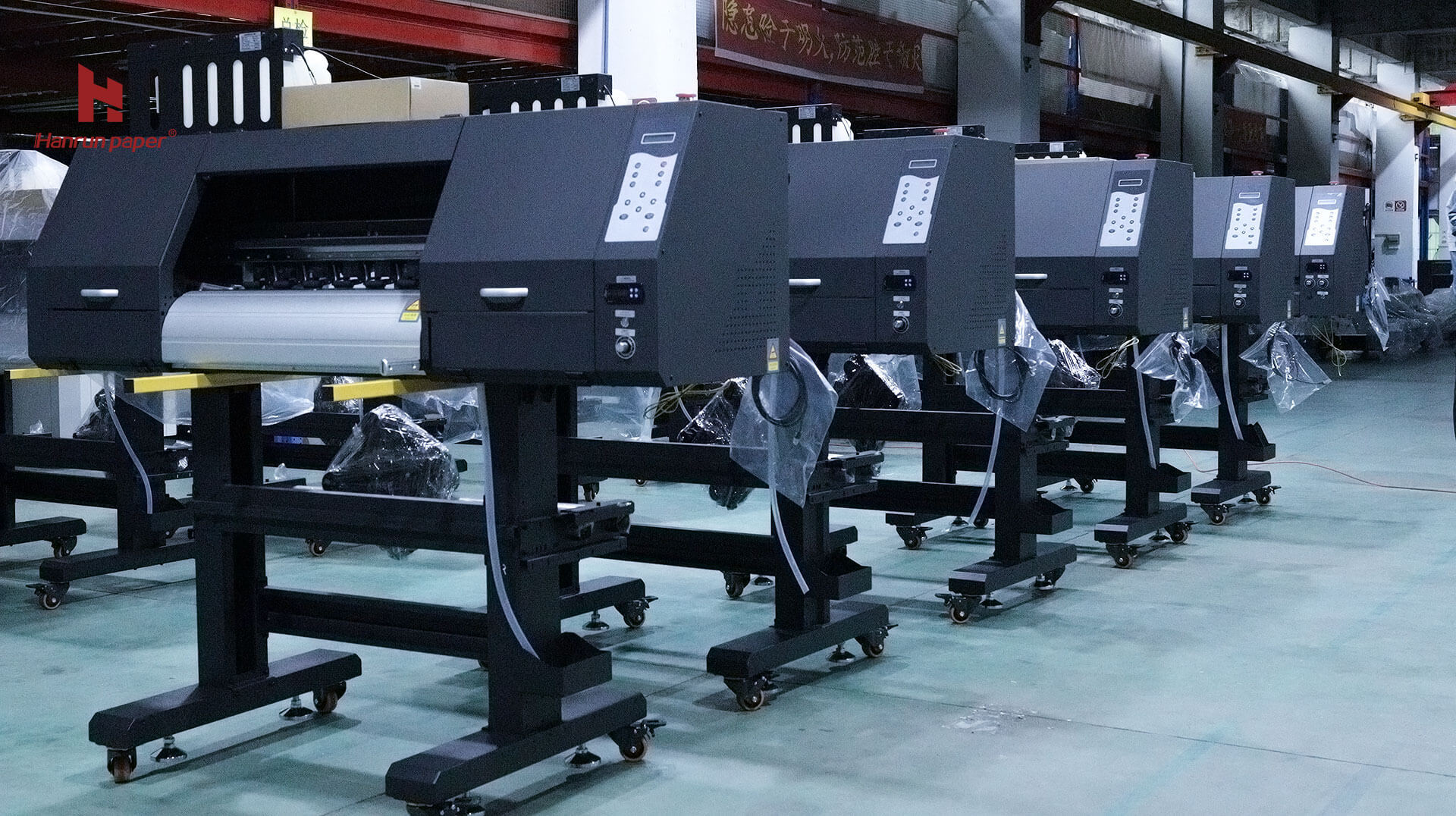 Hanrun Paper DTF Product Line
1. Can DTF film be reused for another transfer?
Unfortunately the DTF film cannot be reused for more than once. Please don't try to do so as there is a coating on the DTF film, the coating on the film has been used up during printing and transfer. So if you try to print on it, the ink will flow off instead of sticking to it. Coating is one of the key factors that determine the ink absorption and final printing effect.
2. Can I print on DTF transfer film and then transfer it onto T-shirt later?
Yes, DTF transfer film can keep a few days theoretically, but they must be stored away from moisture, as moisture/humidity can harm the printed image. If stored in a Ziplock bag (polyethylene plastic) at room temperature and away from direct sunlight, they could last a few days longer. Temperature swings (e.g., cool nights and hot days) are undesirable, as is a workplace with open windows on a rainy day.
Generally speaking, we recommend printing them and then transfer the sheet as soon as possible to ensure the best printing and transferring result.
3. I used DTG printer before, can I use DTG ink on DTF printer?
No. The chemical formulation of DTF inks (which are water-based) is different. They've been designed to react with DTF film and powder when heated, resulting in these incredible transfer results. They are also less prone than DTG inks to clog your print head.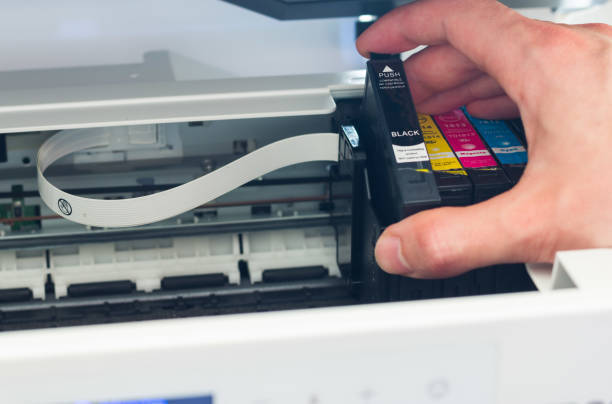 4. How to choose DTF film dryer?
First of all, let's take a look at what type of user you are. If you have a small modified inkjet DTF printer and only use DTF to do some DIY at home, then you can simply shake the powder by hand and dry it in the oven. Although it is necessary to try to adjust the optimal temperature, relatively little investment is required.
But If you want to get better results, or you bought a DTF printer more professional. You may need to choose a DTF film oven, a DTF film dry/DTF film powder shaker that is compatible with your machine. The professional powder shaker shakes the powder more finely, and the heating tube can provide a more stable temperature to ensure that the ink is dried while the film will not roll up due to overheating.
5. Why is the DTF dryer so easy to break?
In fact, the most vulnerable thing in the dryer is nothing but the heating lamp. Before use, please confirm the normal use voltage of the powder shaker and ensure that the working environment has enough voltage. Too low or too high voltage will cause the lamp to heat up. The damage of one of the heating lamps will result in poor connection/power contact of the heating element.
It is also necessary to ensure that the dryer uses better motors and heating elements when purchasing. Can effectively ensure the stability of your machine.
Here are 5 tips for DTF beginners. Hanrun Paper just released our own brand DTF series, with a 12-month warranty and a full set of technical support and after-sales service. Once purchased, we will provide you with video installation tutorials, user manuals and professional technical team within 24 hours, and provide you with a full set of solutions, including printers, powder shakers and consumables.
We will also bring you more DTF tips and suggestions in the future. If you want to know more, please click the contact information below, Hanrun Paper® is at your service.
---