What you should know about DTF film
---
There are various types of DTF films on the market. Are you still worrying about which kind of film to choose? No matter how you choose, here are some points you must know first.
What films can be used for DTF printing?
DTF printing needs to use DTF film, usually we also call PET film, but not all PET films can be used for DTF printing. Compared with ordinary PET film, DTF film has a special ink-absorbing coating. As a result, the film usually appears to have a matte frosted effect rather than being transparent. Untreated, lower-quality films may be cheaper, but they may stain, refuse to stick, or damage your clothing. Hanrun paper® DTF films are carefully prepared to resist the high temperatures and pressures of heat presses and are suitable for use with all desktop and large format printers. For larger operations, the DTF film can be ordered in sheets or rolls.
What kind of film is a high-quality DTF film?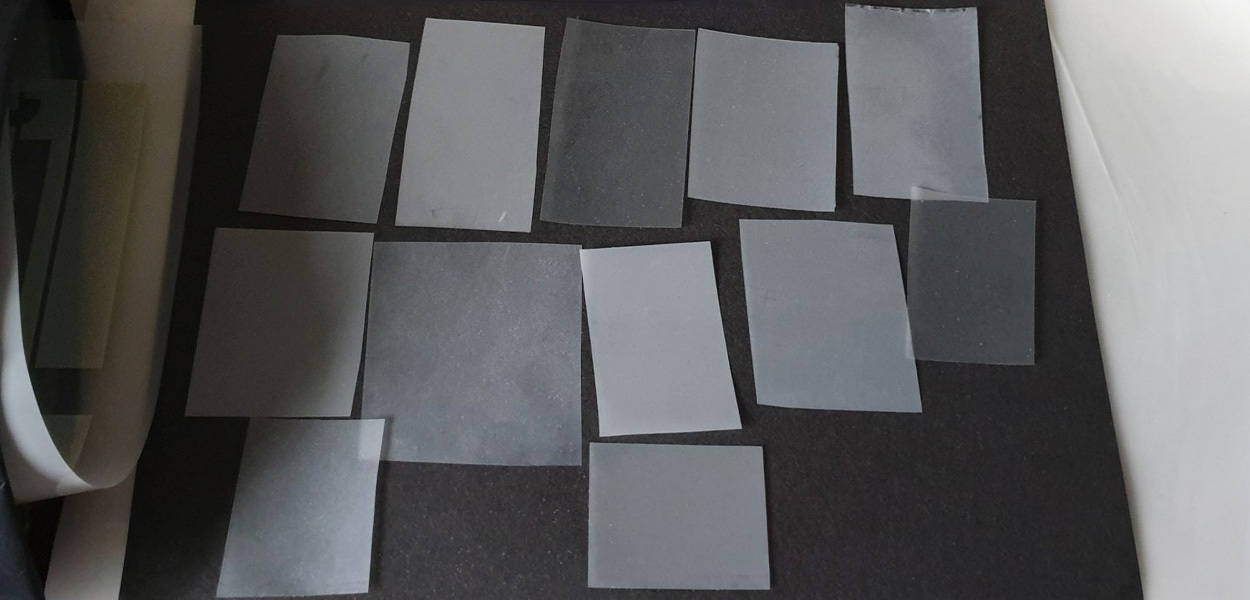 As we can see in the photo, there are many different DTF films on the market.
First of all, the most obvious difference between them is the difference in transparency. Generally opaque films will give better results because they tend to have thicker coatings and absorb DTF ink better.
Of course there are some exceptions. That's what I'm going to say about the second point - the pros and cons of coatings. A good coating, of course, can absorb ink. But DTF films with poor coating quality look perfect at first glance. It actually repels the DTF ink when printing, causing the ink to flow out of the film and stain the printer, as well as your hands and clothing.
Another situation is that the coating is uneven. It will cause your print to be uneven and the final pattern will be mottled.
Last but not least, the base PET film must be high temperature resistant. Some films are perfect when printed, but in the process of pressing and transferring, the PET film of the substrate curls or even melts because it is not resistant to high temperature. That is very terrible.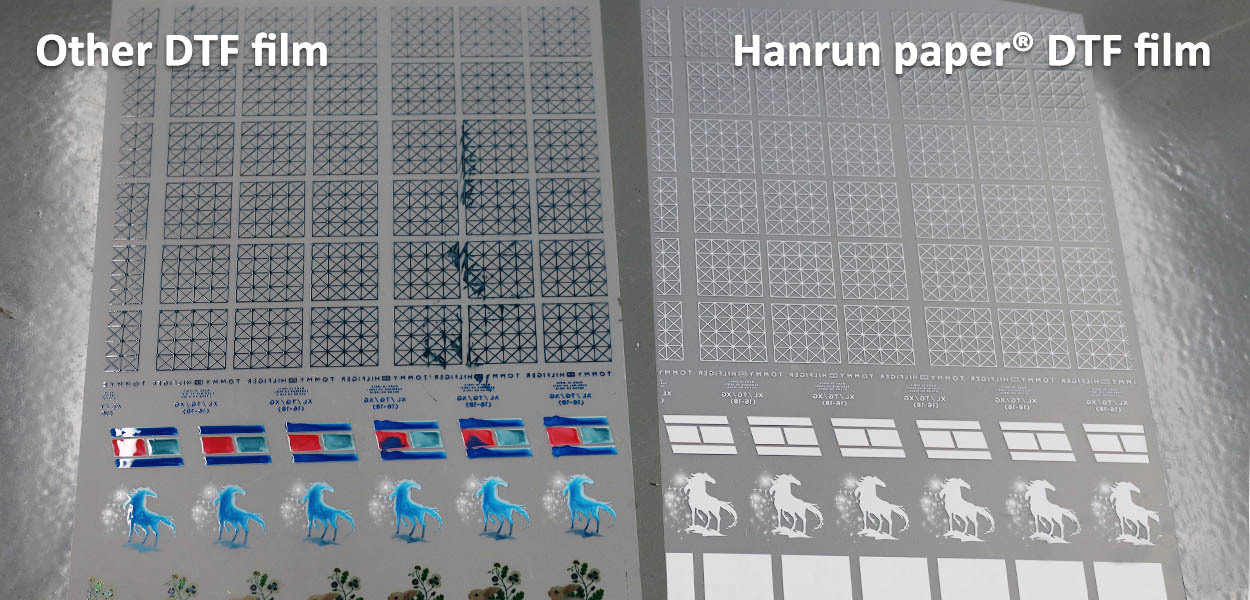 Hanrun paper® DTF film strictly abides by production standards. After each coating, it will be tested. When the test is passed, clean the squeegee before applying the next coat. Hanrun paper® DTF film has a uniform coating, which can meet the needs of high-ink volume and high-precision printing. In 12pass printing, no ink is piled-up or left, and there is no residue on the edge of the image after dusting. The printout pattern has clear outlines, smooth lines and bright colors. The printing is soft to the touch and bright in color, suitable for printing small-print washable labels, suitable for cotton, chemical fiber, cotton blend, denim fabrics and other garments. The product fully considers environmental protection factors in the selection of materials, and the materials are organic compounds, which meet environmental protection standards.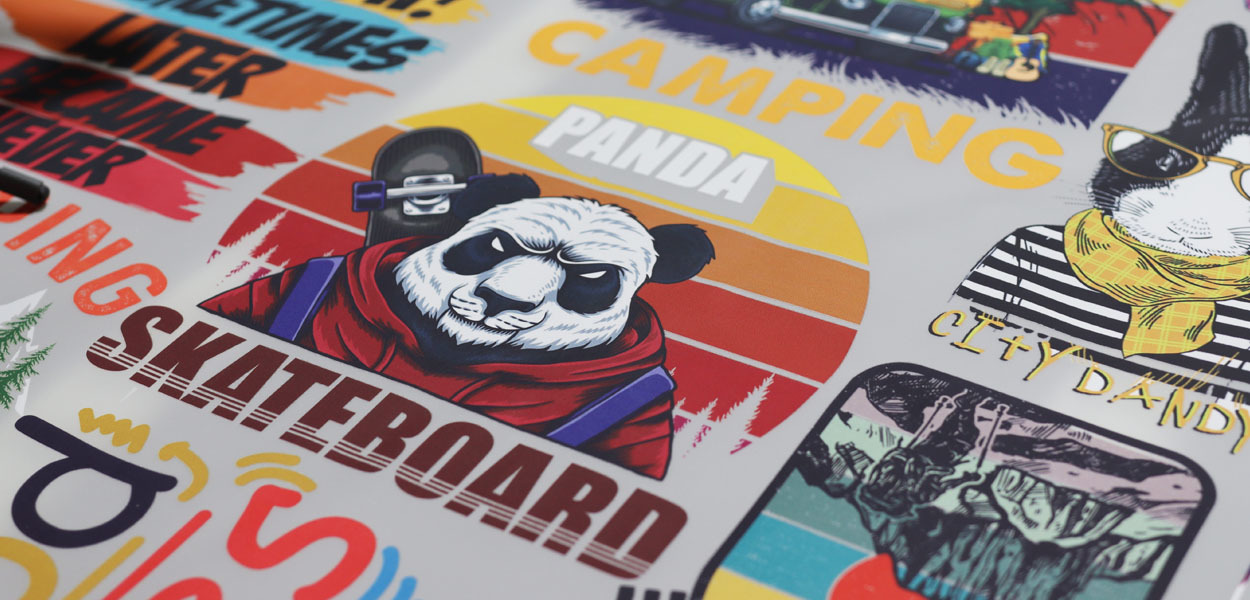 If you want to know more, please click the contact information below, Hanrun Paper® is at your service.
---