When Thanksgiving Day meets Big Sale
---
The fourth Thursday in November every year is Thanksgiving Day, which is the most important traditional holiday for Americans. On this day, people will gather together with family and friends to hold a rich thanksgiving feast. In addition to enjoying these delicious and hearty foods, traditional games are often done after meals, such as dancing, cranberry competitions, corn games, pumpkin races, various competitions and many other entertainment activities. Winners will be rewarded.
The day after Thanksgiving Day is called Black Friday. Usually, shopping places in the United States sell goods at much lower prices than usual, so many people will go out with their families after the reunion, and line up day and night to buy cheap goods. It has gradually become a new custom.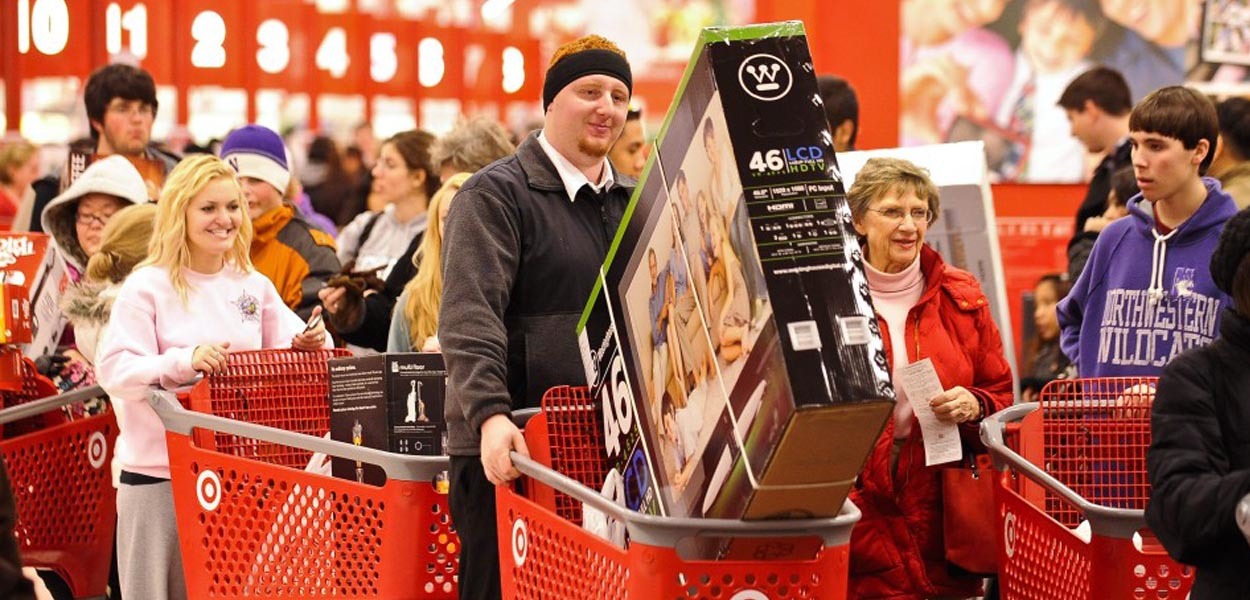 For sellers, festivals are also the busiest. As soon as the festival arrives, customer traffic will show a straight upward trend. Let's take a look at which products are likely to be big sellers!
1. Thanksgiving home decorations
Thanksgiving is also a day for family reunion. Most people will go home for the holiday, so many families will decorate their houses to create a festive atmosphere. Therefore, products such as decorative banners, holiday tablecloths and long tablecloths, pillowcases, decorations, small pendants, wall stickers, etc. will have good sales.
2. Thanksgiving costumes
On the day of the festival, the children also imitated the appearance of the Indians and put on weird costumes, painted facial makeup or put on masks to sing and play trumpets in the street. Holiday-themed accessories, party clothes, special clothing and other products will also be very popular.
3. Winter supplies
In addition to the decoration products related to Thanksgiving and autumn, winter products will also be very popular. Although it is not necessarily winter when Thanksgiving comes, the weather in many places may have turned cold. You can consider selling winter warm items such as coats and jackets, boots, blankets, scarves, and winter sports equipment on Thanksgiving.
4. Christmas goods
Black Friday is a major large-scale promotional holiday, and consumers will also take this opportunity to purchase Christmas-related products in advance. Christmas decorations, Christmas gifts, Christmas costumes.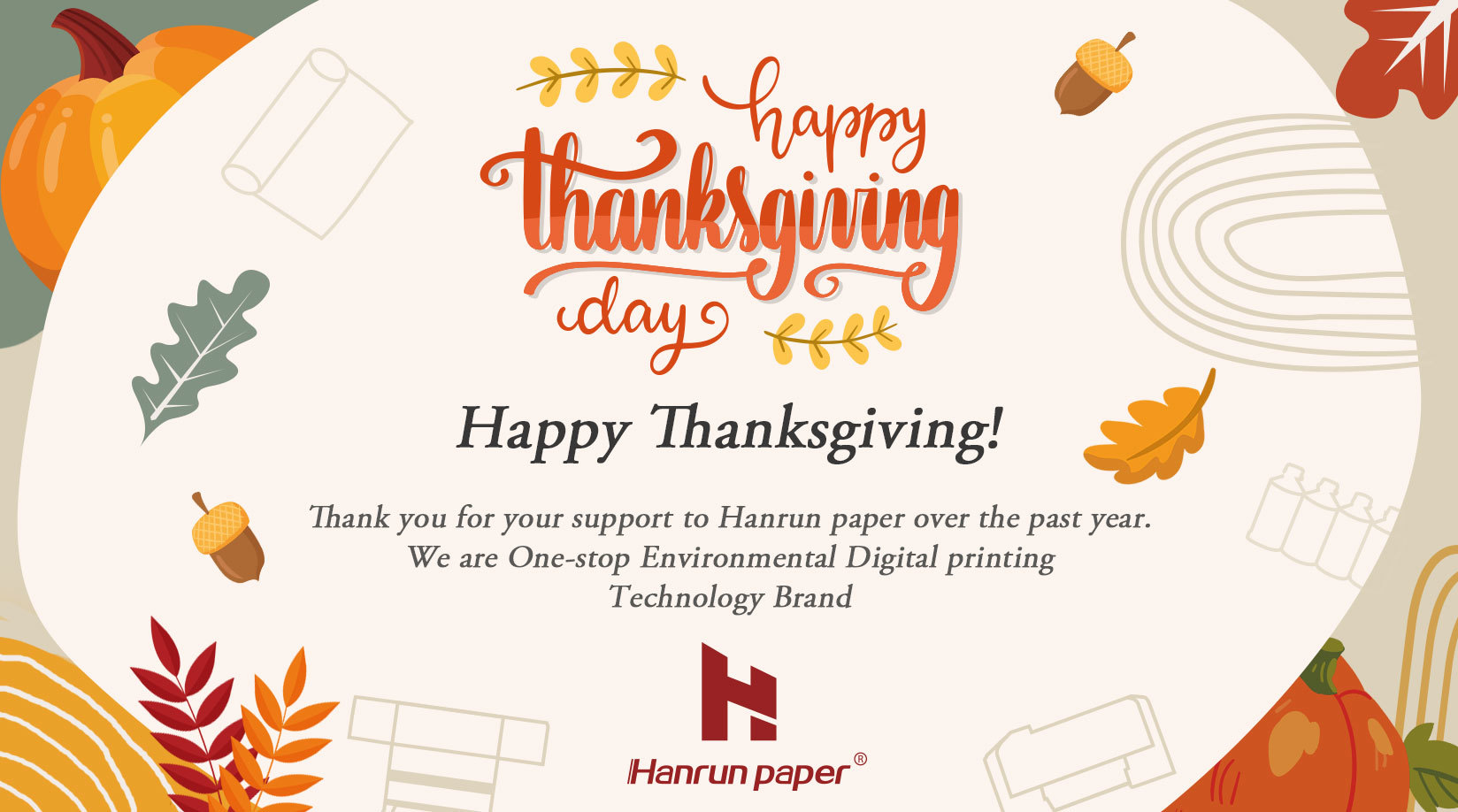 Hanrun paper® would like to extend our sincerest blessings to every customer, thank you for your trust and loyalty to us, and wish you a healthy and happy Thanksgiving. To give back to every customer with gratitude, we are now holding the following two activities:
Recruitment of DTF printer dealers
Now Hanrun paper® has built a complete DTF printing solution. In order to achieve a win-win cooperation relationship with our clients, Hanrun paper® is recruiting dealer partners. We sincerely invite you to join our dealer system and explore a market full of opportunities and challenges together.
5% off promotion on sublimation paper
To celebrate the launch of Hanrun paper® brand sublimation paper, we will have a promotion event starts from 17th Nov to 31st Dec. There is a 5% off for Hanrun paper® Fast-dry, Super sheet and Industrial light sublimation paper, welcome to inquire.
If you want to know more, please click the contact information below, Hanrun Paper® is at your service.
---
Contact Us
Global sales e-mail: info@hanrunpaper.com
Global sales WhatsApp: 0086 177 1453 7154
Address: No.10 building, Baijiahui Innovation Community, 699-18 Xuanwu Avenue, Nanjing, China
---