35gsm Jumbo Roll Sublimation Paper
-Fast dry suitable for high speed printing, like MS, EFI, Atexco,
-Superb and quick transfer properties
-Highest transfer yield
-Highly productive

---
Jumbo Roll Sublimation Paper
---
undefined
Detailed Description
35gsm Jumbo Roll Sublimation Paper
35gsm Industrial light sublimation paper, Hanrun paper can be applied for fashion garment with industrial printing, which is better to print with low ink coverage. With about 4g-5g sublimation coating, the printing color and transfer color is vivid and sharp.
Key Product Features
# Fast dry suitable for high speed printing, like MS, EFI, Atexco,
# Superb and quick transfer properties
# Highest transfer yield
# Highly productive
Application
# Fashion garment
Specification

Provide customized services and sample, if necessary, please contact us.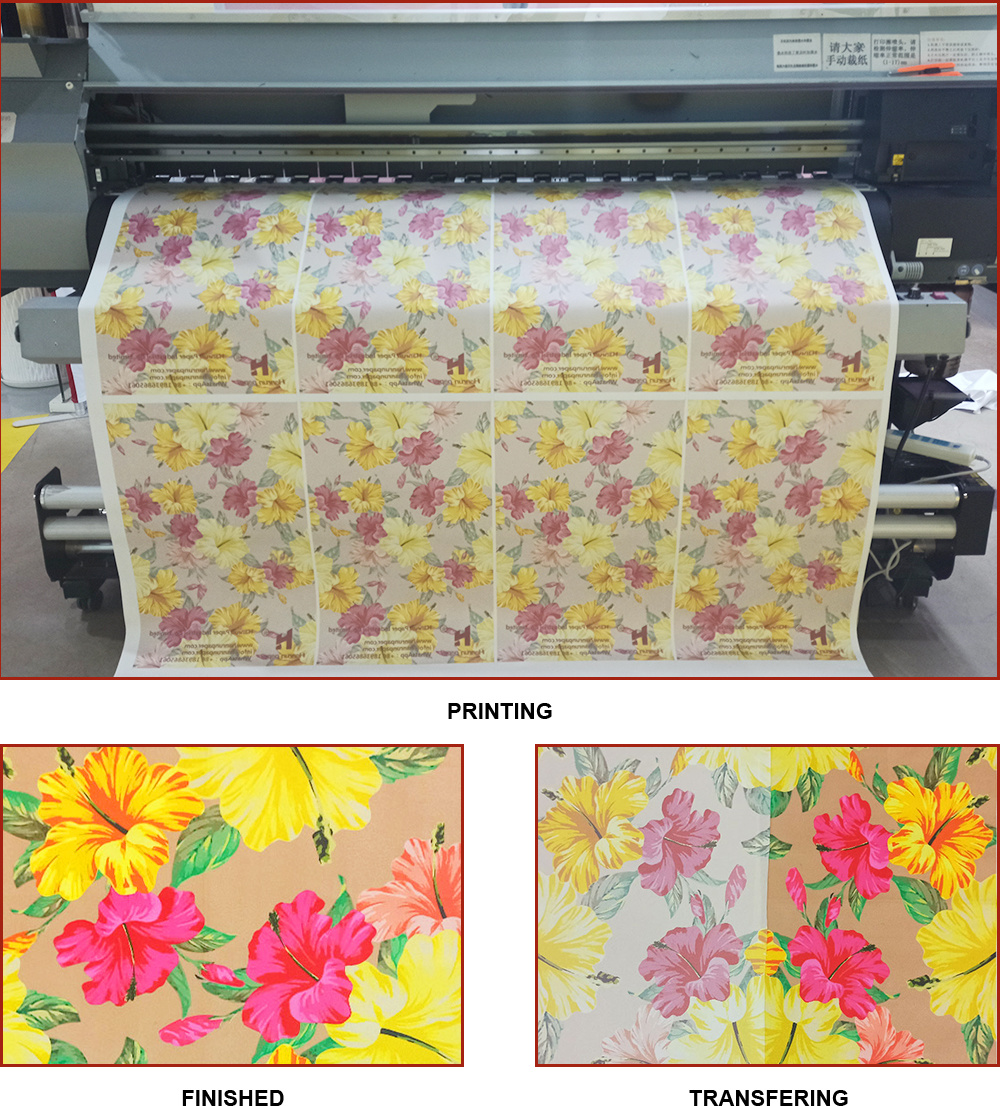 Machine:Atexco Model X Ink Load:200 ICC File:InkSub HR4C Pressure:High Pressure
Temperature:210℃ Time:30S
---
Contact Us
Global sales e-mail: info@hanrunpaper.com
Global sales WhatsApp: 0086 177 1453 7154
Address: No.10 building, Baijiahui Innovation Community, 699-18 Xuanwu Avenue, Nanjing, China