60gsm EVO Fast Dry Sublimation Paper
-Fast dry -High speed printing -Highest transfer yield
--Good runability with large productivity

---
EVO Fast Dry Sublimation Paper
---
sublimation paper
transfer paper
fast dry sublimation
sublimation printing
sublimation garment
undefined
Detailed Description
Hanrun Paper® 60Gsm EVO Fast Dry Sublimation Paper
When printers with different brands develop from one head to two heads, three heads, four heads, and six heads, HANRUN PAPER developed the 60gsm EVO Fast Dry sublimation paper to meet the needs of high-speed printing. Quick dry, bright printing and transfer colors, special for high speed printing, width from 1.12m to 3.2m.
#

Good runability with large productivity
Application
# Fashion garment
# Home textile
# Carpet
Specification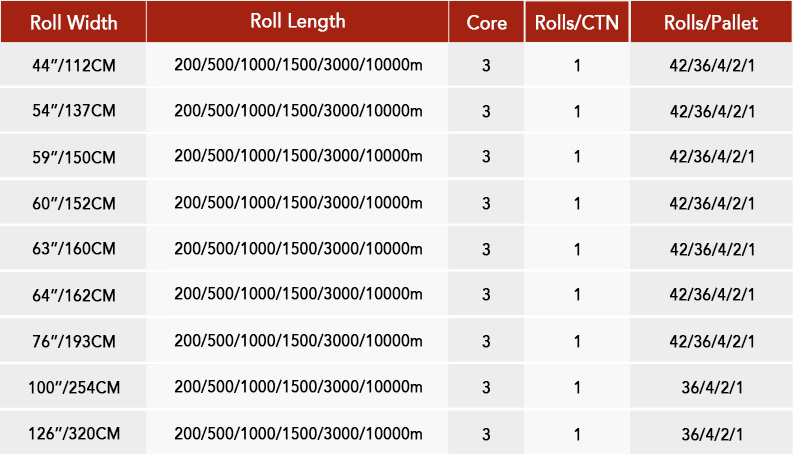 Provide customized services and sample, if necessary, please

contact us

.