DTF Paper
- Paper base with plastic-free coating
- High ink load and high transfer rate
- Hot peel, soft hand feel
- 60cm/30cm*100m/10m

---
---
DTF printing
DTF film
DTF new product
DTF printer
direct to film
dtf transfer film
dtf transfer
dtf paper
paper base film
dtf paper
undefined
Detailed Description
DTF Paper
Hanrun Paper introduces you a brand new DTF printing material: DTF paper. We use the environmentally friendly recyclable paper base with plastic-free coating to replace the PET base, which is more environmentally beneficial. It is a significant change to DTF printing.

This DTF paper ensures high ink absorption capacity, vivid printing effect and a high transfer rate, whether on dark or light-colored fabrics. Unlike PET film, the pattern made by DTF paper is softer and more breathable, and it can effectively prevent static electricity during printing. Suitable for batch production of T-shirts, sportswear, bags, etc.

Hanrun Paper offers roll-size hot peel DTF paper, providing a cost-effective and high-quality solution for high-quality digital printing. This paper-based DTF film has specific requirements for the machine and ink. If you are interested, don't hesitate to get in touch with us for samples to test. We believe it will exceed your expectations!
Specification
| | |
| --- | --- |
| Size | 60cm*100m/30cm*100m; 60cm*10m/30cm*10m |
| Peel | hot peel |
| Temperature | Cotton, linen, polyester, other ordinary fabrics: 130~160℃; Denim, canvas, or other heavy fabrics: 190°C; Leather: Below 100°C |
| Press time | 10-15s |
| Ink load | Maxium 400% |
| Application | T-shirts, bags, shoes, socks, leather and more |
Features
● Paper base with plastic-free coating, recyclable and environmentally friendly
● High ink load and high transfer rate
● Hot peel, easy to use
● Soft hand feel
● Prevent static electricity during printing
● Multiple applications
Details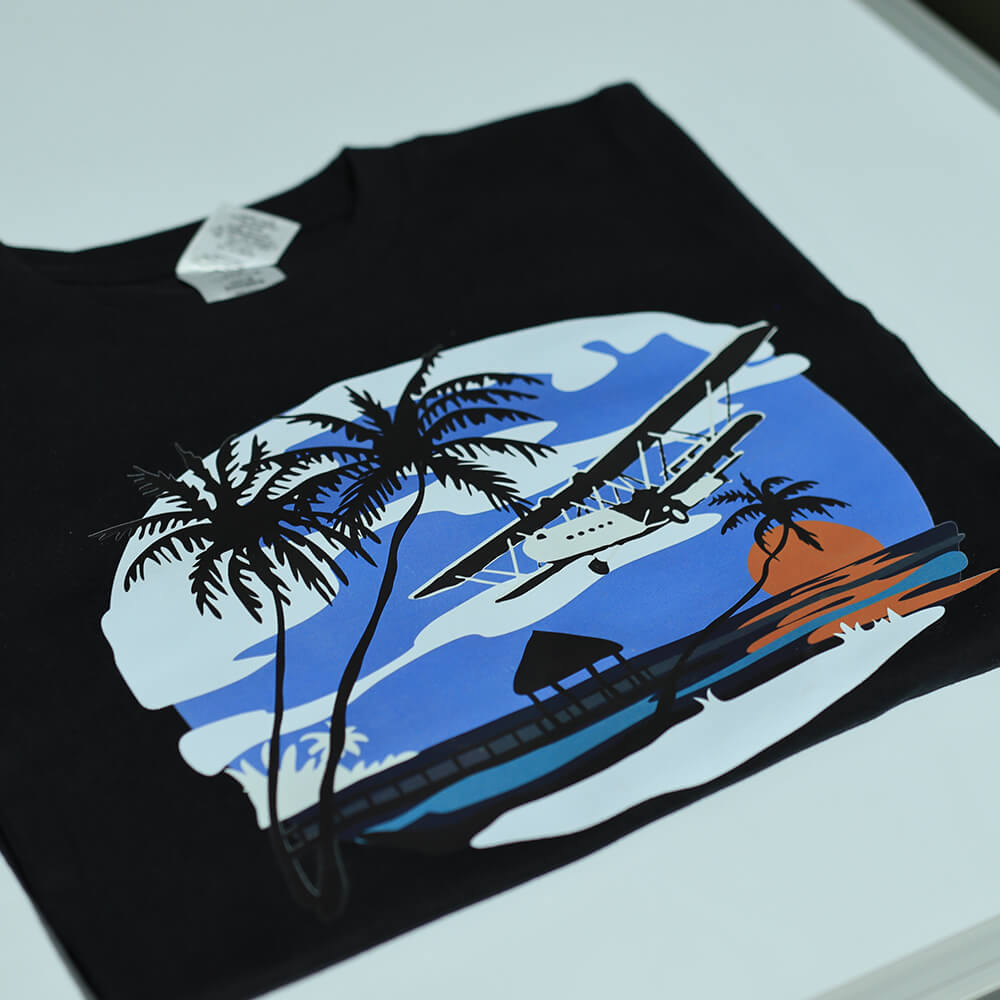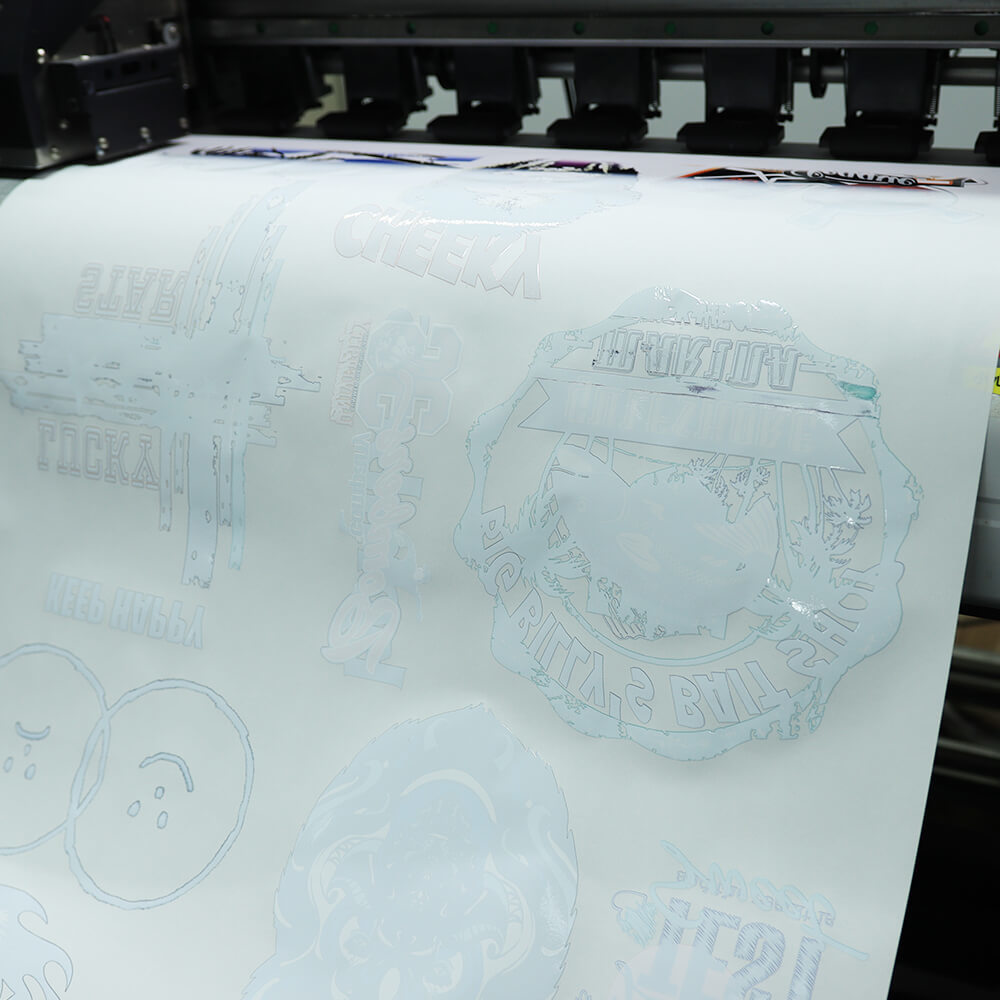 Transfer parameters
1.1 Temperature:
1.1.1 Cotton, linen, polyester and other ordinary fabrics are recommended: 130~160℃;
1.1.2 Denim, canvas or other heavy fabrics are recommended: 190°C;
1.1.3 Leather: Below 100°C;
1.2 Pressure:
1.2.1 Use medium-strong pressure, 3~6kg/cm², to press the heat transfer part as tightly as possible;
1.2.2 Avoid fabric seams, zippers, buttons and other parts when pressing. If the pressing part is uneven, use foamed silicone pad to fill it up;
1.3 Time:
Transfer time: about 10~15 seconds.
Matters that need attention
-Storage environment: in order to protect unused transfer film, recommended to store in original packaging at relative humidity 40-60%RH, temperature 68°F-82°F(20°C-28°C), sealed indoor storage, avoid direct sunlight.
-Washing Precautions: We recommend washing the transferred shirts separately with normal detergent and cold water.
Do not mix with other clothes at the same time.
Do not dry clean or bleach.
Dry them immediately after washing. Or use a dryer to dry.
After washing, if the image shows signs of shedding, you can cover the image with parchment paper and iron it again. Do not iron the transfer part directly with an iron.