EVO 75μ Hot peel DTF Film
-Size: A4, A3, 60cmx100m/roll
-Adapt to different humidity and temperature
-Hot peel in seconds
-Highly cost effective

---
---
dtf film
hot peel dtf film
75u dtf film
dtf transfer
dtf printing
dtf printer bundle
dtf film roll
dtf transfer sheet
undefined
Detailed Description
Hanrun Paper® EVO 75μ Hot peel DTF Film

DTF film, also called direct transfer film, direct to film, which is a new technology for T-shirt heat transfer-digital offset heat transfer, you can use our DTF printer to freely print the designed pattern on the coated PET film, then cover the printed pattern on the T-shirt by dust and bake the pattern to melt the powder, and then transfer it to various colors of pure cotton or cotton-polyester blended fabric, cotton canvas and other products by heat transfer machine or electric iron.
It can be used for personalized T-shirts, team clothes, Work clothes, advertising shirts, jerseys, bags and other fields. The image transferred has color retention and resistance to multiple washing.
We have upgraded the technology of EVO Hot Peel DTF Film. Compared with most warm tear films on the market, it can truly tear in seconds without waiting. And EVO Hot Peel DTF Film can adapt to different humidity and temperature environments to ensure stable printing and transfer effects.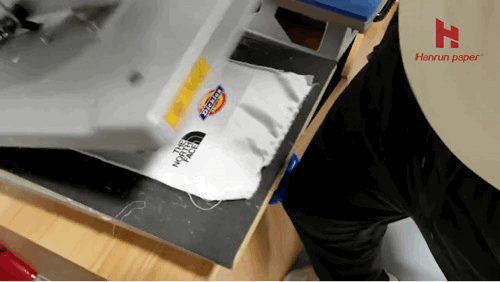 Features
# Easy and faster, peel right after heat pressing
# Highly cost effective
# Suitable for medium ink volume
# Adapt to different humidity and temperature
# Easy printing with 3 pass
# Soft feel and durable
# Environmental friendly and suitable for pigment ink
Application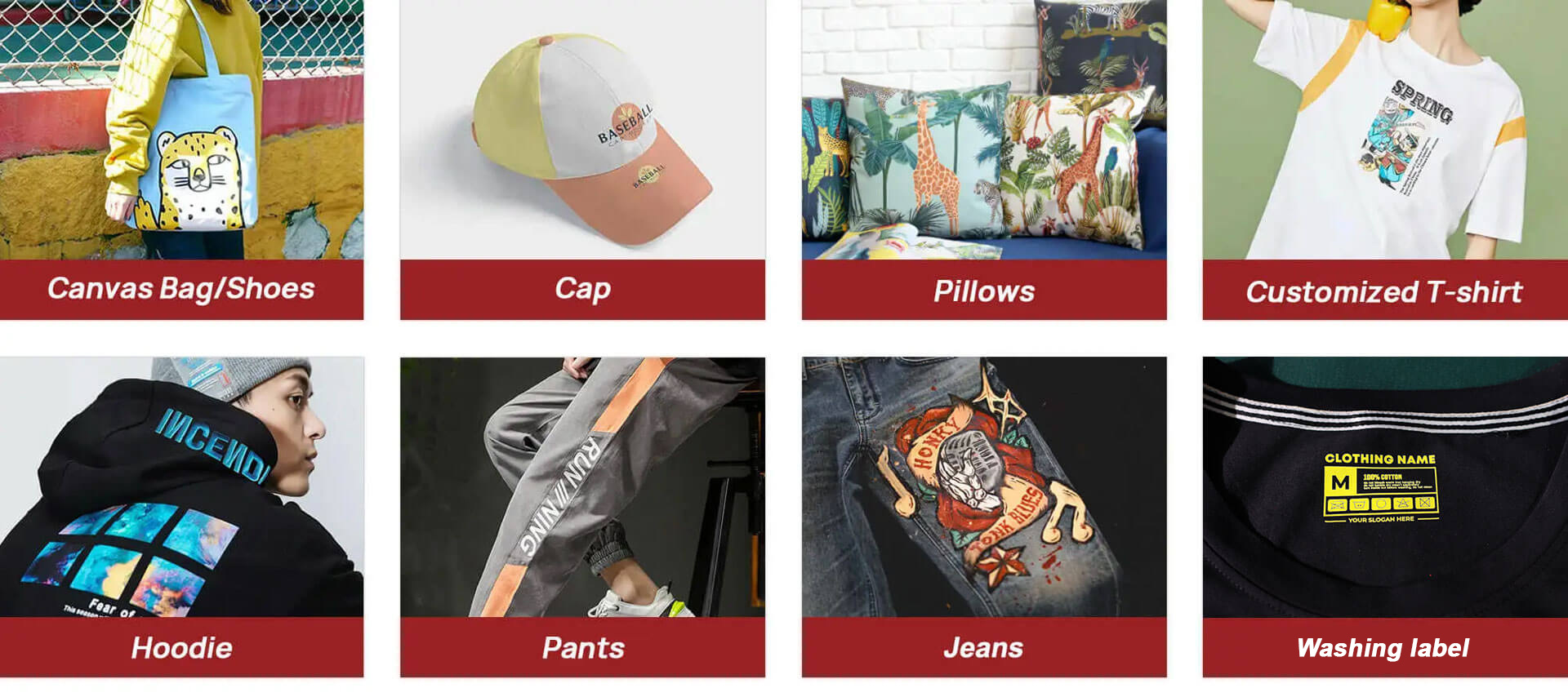 # Washing labels for garments
# Fashion clothes(most kinds of garments and no need to distinguish colors)
# Personalized customization
# Customzied wood products
Video
Work Flow
Certificate
Matters needing attention
-Storage environment: Relative humidity 35-65%, temperature 10-30°C, sealed indoor storage, avoid direct sunlight, shelf life 1 year.
-Precautions for washing:
We recommend washing the transferred T-shirts separately with ordinary detergent and cold water.
Do not mix with other clothes at the same time.
Do not dry clean or bleach.
Dry them immediately after washing. Or use a dryer to dry.
After washing, if the image shows signs of shedding, you can cover the image with greaseproof paper and iron it again. Do not iron the transfer part directly with an iron.