Description
Home Furnishing
The demand for digitally printed home and household textiles increases.
Digital printing and home furnishing is a golden combination. The design of a fabric no longer needs to be generic and suitable for mass production. In particular, draperies and curtains as well as bed and table linens are the focus of digital printers. Various types of fabrics can be printed with any possible design and in any required quantity.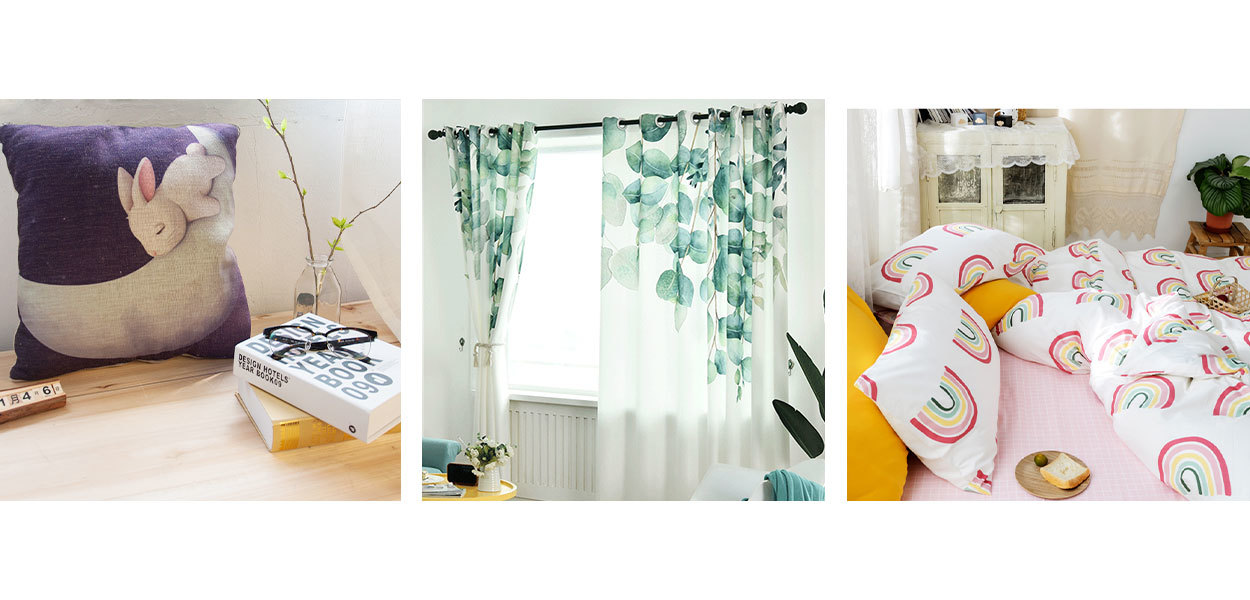 >>Extremely Instant Dry® Sublimation Paper
Hanrun RD department has developed a special new coating for Extremely Instant Dry® Sublimation Paper series according to customers' requirements for drying speed. This coating increases the ink load of the sublimation paper, allows the ink to dry quickly, and has excellent transfer rates. This paper is more suitable for fast and efficient printers, which can significantly improve your work efficiency and output, and ensure product quality.
>>Industrial Light® jumbo roll sublimation paper
Hanrun paper creates it for fashion garment and home decor with industrial printing, it is better to print with low to medium ink coverage. With about 4g-5g sublimation coating, the printing color and transfer color is is vivid and sharp.
>>Large Format® Sublimation Paper
Hanrun paper created the large format sublimation paper for advertising, home textile industry, common width is 2m, 2.4m, 2.54, 2.8m and 3.2m, we have paper weight from 50gsm to 140gsm. And our 60gsm 3.2m large format sublimation paper works well with HP s1000 printer.
>>EVO Fast Dry® Sublimation Paper
HANRUN EVO Fast Dry sublimation paper which has sufficient weight at a square gram at an affordable price! It can transfer on all kinds of polyester materials.