Lanyard Ribbon Roll Transfer Heat Press Machine
-Double sided printing
-Downward type Lanyard
-Automatic shutdown function
-Oil temperature heating technology

---
Lanyard Ribbon Heat PressMachine
---
undefined
Detailed Description
Lanyard Ribbon Roll Transfer Heat Press Machine
The Lanyard Ribbon Transfer Printing Machine is a high economic performance and high quality. The 100% roller drum round seamless pipe, precision machining, cylindrical roller precision grinder, ensure each drum thickness line. Drum cylindrical Teflon plating, to ensure uniform temperature transfer, no color and have advanced technology for our Heat transfer machine for lanyards. It can transfer several fabrics at the same time, highly improving the production efficiency.
Key Product Features
# Workbench positioning: Makes the positioning more accurate during printing, easily realizes single and double-sided printing.
# High performance: Apply the most advanced control system,rewind&unwind ribbon automatic
# High quality: Consistent temperature,without any color error even in continuous transfer printing,Thus to get a clear printing effect
# High efficiency: 0~6m per mimuter,it can print multiple ribbon at the same time
Application
Can be applied to one side or double sided pringting fabric: ribbon, elastic band, shoelace, cellphone lanyard, pet belt zipper, etc.
Technical Parameters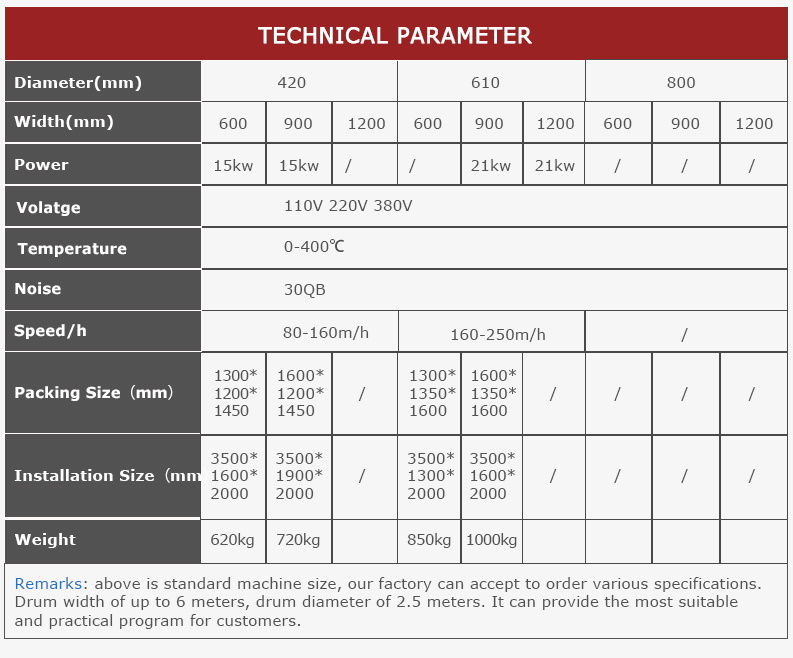 Product Details