Laser Light T-shirt Transfer Paper
- Easy print on laser printer
- High elastic
- Soft stretch feeling

---
---
T-shirt Transfer Paper
transfer paper
laser printer
Light 100% Cotton
light T-shirt
A4 transfer paper
A3 transfer paper
undefined
Detailed Description
Laser Light T-shirt Transfer Paper
Hanrun Laser Light transfer paper is suit for light 100% Cotton and other fabric. This paper is designed for the heat transfer of full color images with color laser printers to items such as T-shirts, handbags, mouse pads, leather articles, art papers, etc. It allows you to print garments in a fraction of the time for a fraction of the cost.

Equipment Used: Laser printer; Heat press machine
Recommended Fabrics: Light 100% Cotton;
Cotton polyester blended fabric;
Cotton canvas and other home decorations
(Not applicable to nylon and fabrics with waterproof coating)
Usage Guidelines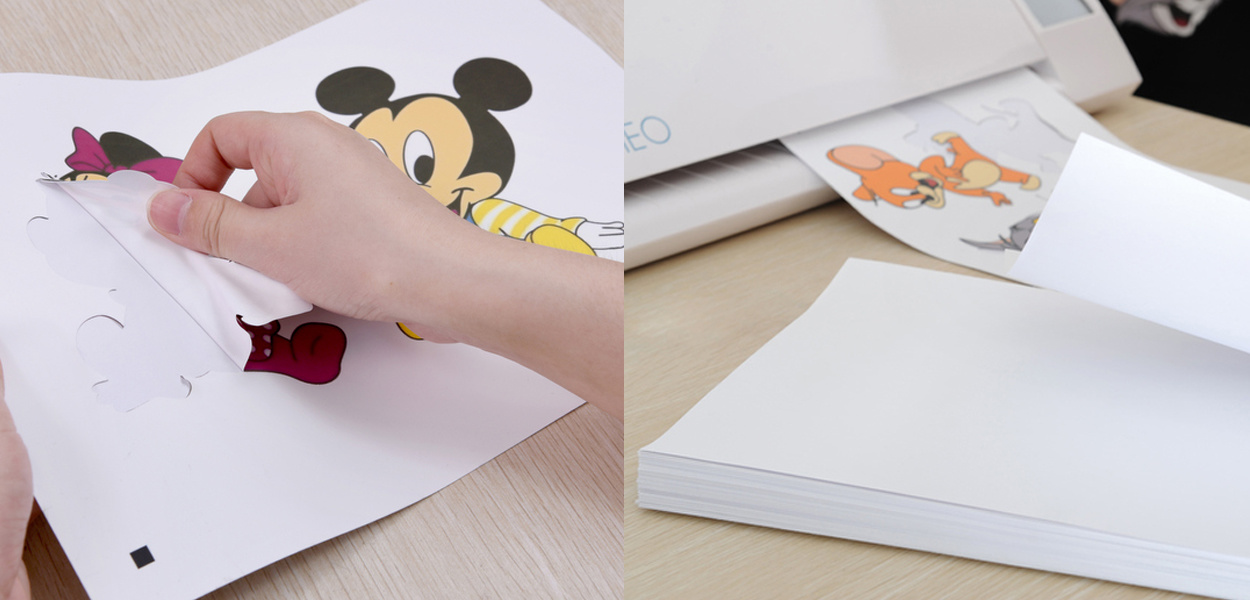 Key Product Features
# Environmental protection,
# bright colors,
# delicate images,
# high color reproduction.
Thinner paper provided a extremly soft touch, and it is close to the body and breathable.
Can make personalized T-shirts, cultural shirts, gift bags, shoulder bags, hats, sportswear, sweater mouse pads, etc.

How to use:
1) Print mirror image
2) Print quality as phototype. Please select as heavy paper or label paper for paper to ensure fusing of the toners
3) Adjust the pressure of the transfer machine, set the transfer temperature and time
4) Place image side down, and the heating plate of the transfer machine is pressed down
5) Hot tearing: remove the bottom paper after the pressing time is up
6) If you need a softer hand feel, you can stretch the pattern as a whole while it is hot, not part of it

Printing notes:
In other thermal imaging laser printers, in order to avoid sticking the paper roller during printing, a 2cm wide and 21cm long paper strip can be attached to the paper feeding end of the printing surface. It is helpful to print through the paper!