Manual Heat Press Machine
-Packing size: 95*92*70cm -Working size:40*50/40*60/50*60cm for t shirt press machine
---
Manual Heat Press Machine
---
undefined
Detailed Description
Hanrun® Paper Industrial Co., Ltd
One stop sublimation printing solution & transfer solution supplier
We are one-stop of sublimation transfer printing solution supplier. We are the professional sublimation paper manufacturer since 2009. In year 2016 we start to offer whole sublimation printing solution and sublimation transfer solution. We have heat press machine factory offer for flat heat press machine, calender heat press machine, lanyard and ribbon heat press machine. We have our factory offer for heat press machine.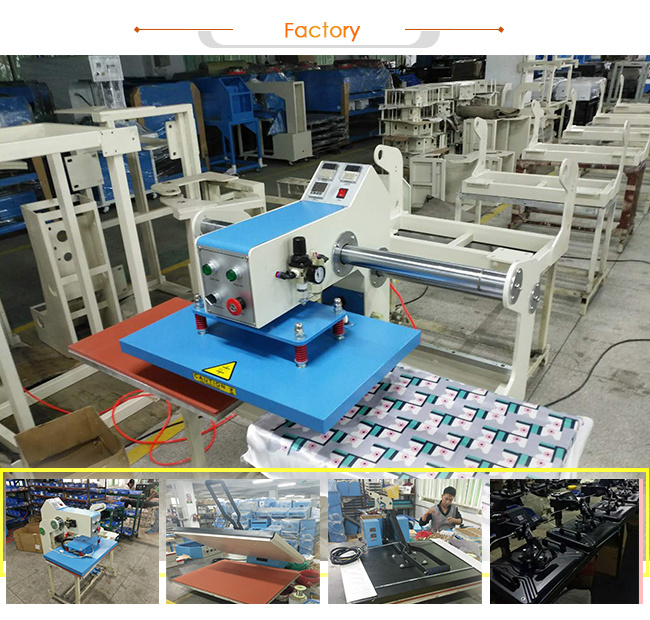 Manual Heat Press Machine(Semi-automatic) For sublimated t-shirts
Using heat transfer machine is a cost-effective, environmentally friendly and durable way to transfer images on textile products. We are directly selling factories, and they are most satisfied with the heat press machine price in the same industry. Our t-shirt press machine quality has been leading, advanced technology level and advanced management technology are worthy of your trust.
-Packing size: 95*92*70cm
-Working size:40*50/40*60/50*60cm for t-shirt press machine
-Weight:73/85/98Kg
Specifications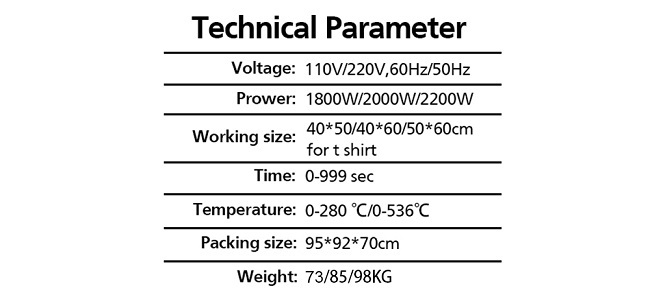 Details of the machine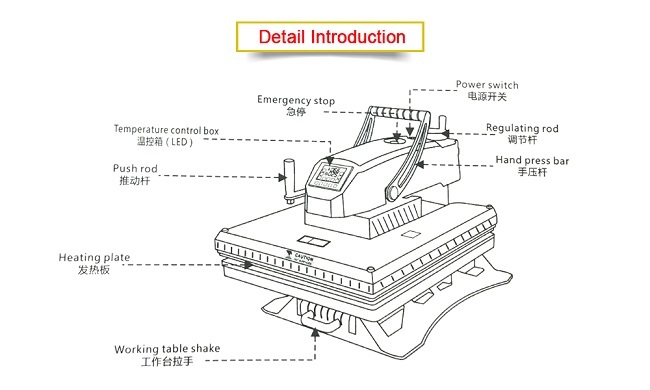 1.Microcomputer intelligent LED touch screen temperature/time-integrated control,high accuracy,automatic temperature tracking function (temperature accuracy to +/- 0.5℃)
2.Heating wire and the heating plate one-piece casting, safe, durable, uniform heat distribution.
3. Special ultra-precision line pipe technology adopted, effectively ensure the uniformity and stability of heating plate temperature.
4. Easy and simple operation,hot stamping height-adjustable,heating board can rotate 90 degrees.
5.Electronic time control, process completed with alarm indi.
6.℃ and ℉ exchange flexibly(B)
Package of shipping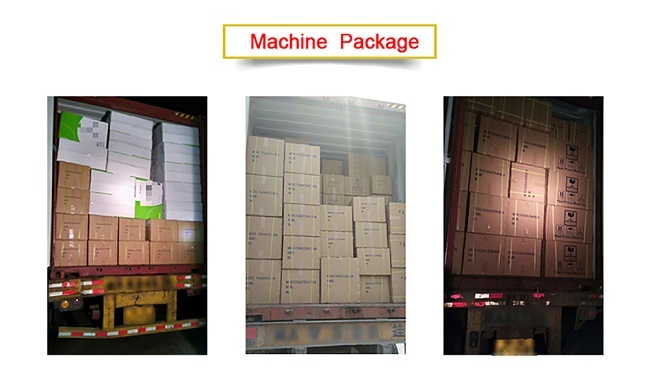 Hot sales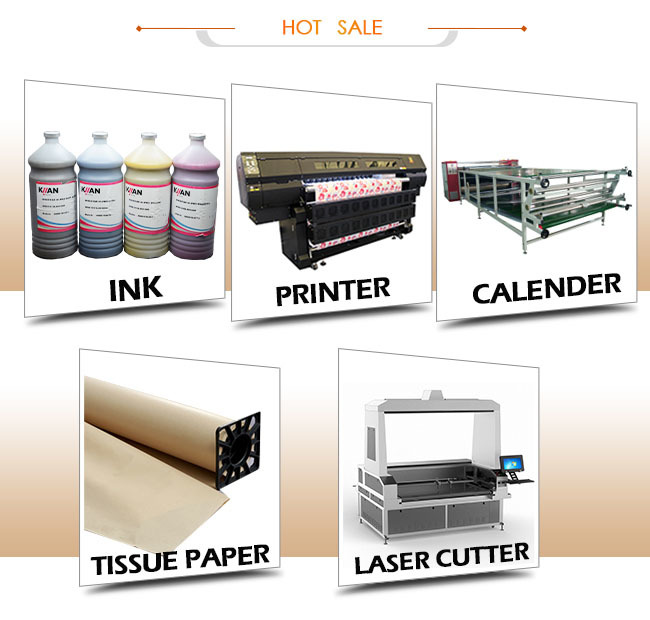 Hanrun Paper's Expo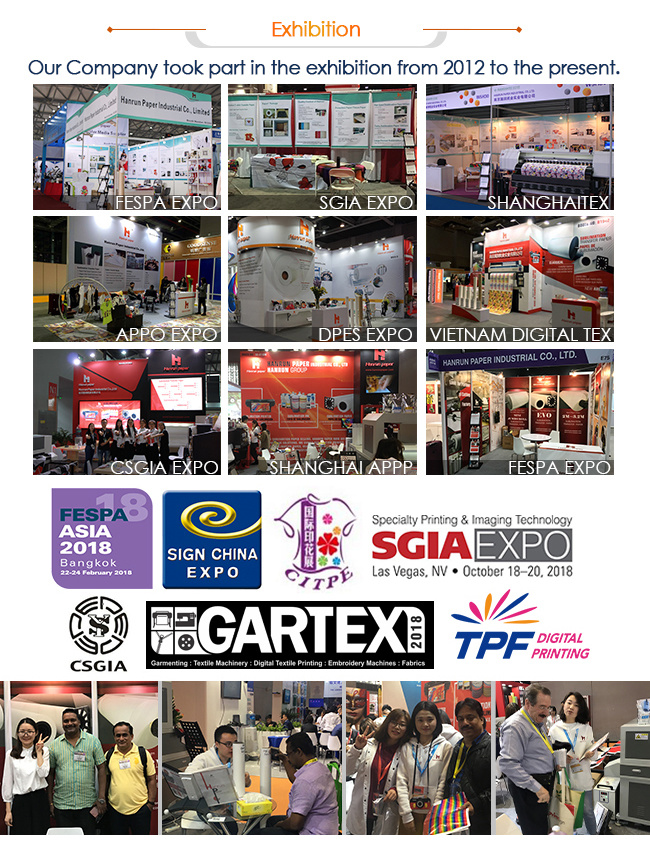 Hanrun Paper's Honour
Contact Us
Global sales e-mail: info@hanrunpaper.com
Global sales what's app: 0086 189 3686 5061
Address: No.10 building, Baijiahui Innovation Community, 699-18 Xuanwu Avenue, Nanjing, China