Manual Mug Heat Press Machine
Low investiment suitable for beginners Portable, small in size. Easy to operate Touchscreen control panel
---
Manual Heat Press Machine
---
heat press machine
mug printing
undefined
Detailed Description
Manual Mug Heat Press Machine
Super pack of mugs and Brildor transfer plate for sublimation. Perfect to get started in this technique with a minimal investment. Specially designed to personalize rigid using techniques based on thermal transfers such as sublimation or transfer paper. Ideal for ceramic, mugs, glasses, jugs or bottles.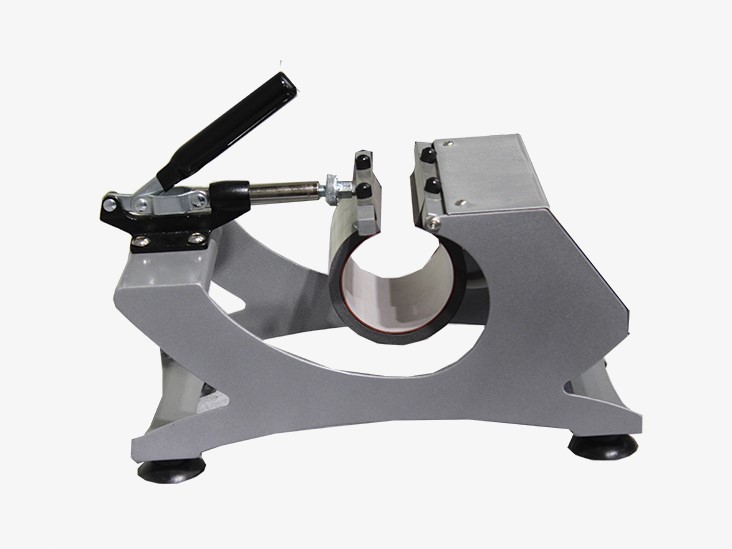 Key Features
# Standard configuration: 11OZ cylindrical
# Replaceable coaster: 12OZ and 17OZ conical, 6OZ cylindrical (be purchased separately.)
# Touch LCD meter
# Horizontal and compact design, portable, small in size.
# Handle operation is more labor-saving than ordinary styles
Specification
| | |
| --- | --- |
| VOLTAGE | 110V/220V |
| POWER | 450W |
| TIME RANGE | 0S-999S |
| MAX TEMP | 0-250° |
| GROSS WEIGHT | 5KG/11LBS |
| PACKAGE SIZE | 41 x 28.5 x 34cm |
Instruction Manual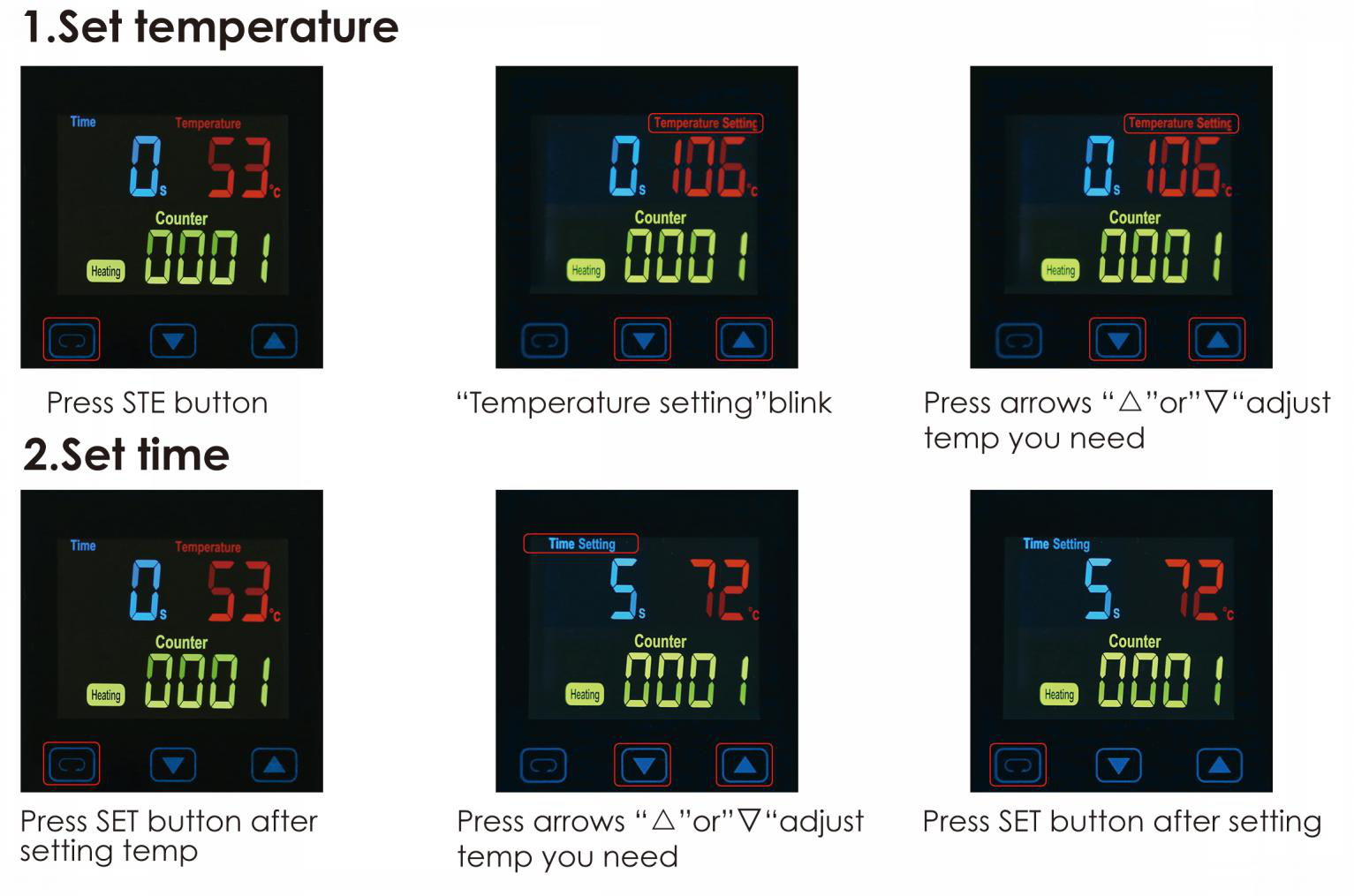 3.Printing
Connect air pipe ,adjust preassure. when the machine has reached the desired temperature, Put objects on table,push it into machine,Press the two buttons on the left and right side,machine start to press down and time,when time is up,machine open automatic,pull out the table and pick up the objects.
Comply with these instructions
1. Do not put the wire on heating plates cover.
2. Do not touch heating plates when it is energized.Caution: Risk of burns.
3. Do not open the machine box and make changes to the device.
4. Do not allow liquid or metal objects inside the hot press.
5.Make ensure the machine is connected with a plug connected to the mass.
6. Don't pull the cable to disconnect the plug.
7.Power off he machine when finish using.
8. Use extreme caution when using near children.
9.Make sure that the device is used in an environment.
Package of Shipping