NEW EVO A-604 DTF Printer
- 4 EPSON i3200-A1
- Improve production efficiency
- High-efficiency multi-printer control
- Reduce energy consumption

---
---
DTF
dtf printer
hanrun
EPSON i3200
DTF pigment ink
dtf film
Detailed Description
NEW EVO A-604 DTF Printer

Are you searching for a reliable DTF printer to take your printing business to the next level? Look no further than our latest model, designed specifically for users who are seeking to increase their production scale. The EVO A-604 DTF printer utilizes four printheads design, including two color ink heads and two white ink heads, providing significantly improved production efficiency compared to the EVO-A600. As a trusted supplier and factory, Hanrun Paper offers superior quality components, advanced technology, comprehensive technical support, and after-sales services to ensure maximum productivity and success. Whether you're a seasoned printer or just starting, our DTF printer delivers exceptional speed, efficiency, and high-quality output. Contact us today to learn more about our products and services and take your printing business to the next level!
Function Upgrade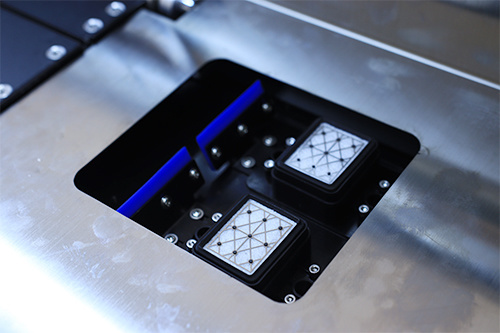 Automatically moisturize
To prevent the ink from clogging the nozzle, the ink pad emits some moisturizer at regular intervals to keep the nozzle clean and moist. This is an online automatic humidification system, which can keep the best working condition of the nozzle.
Printhead installation-free
After you receive the printer, there is no necessary to install the printhead. After installing the ink and simple debugging, it can be printed directly.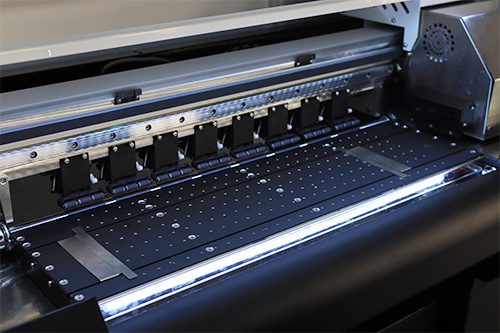 THK mute guide
Imported high quality THK guide. Highly stable printing with low noise. Long service life, very suitable for high-end machines.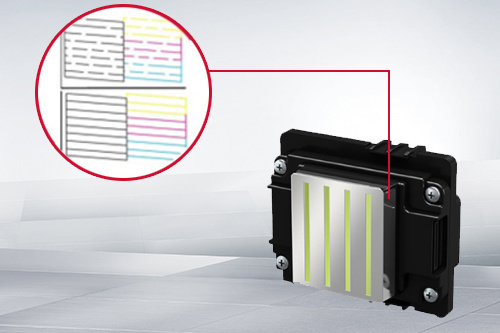 Nozzle-Out compensation
The original nozzle compensation technology, to solve the problem of printing leakage. With this technology, the printer can automatically monitor the printing process. If the lines are not continuous and there are blank areas, the nozzle sprays again to fill the missing area to ensure the perfect work.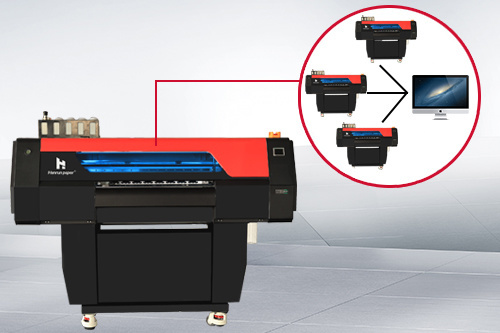 MPM (Multi-Printer Manager)
A computer can control multiple devices with different ip addresses. MPM (multi Printer Manager) uses one computer to manage multiple printers, helping workers control machine production more quickly and improve production efficiency.
Ink sac heating function
The ink baffle device of this new printer has an external heating function. With this technology, the printer can work normally in an environment with large temperature differences. During the printing process, the heating function can ensure good ink mobility.
Specification
EVO 604 DTF Printer

Model

EVO-A604

Printhead

4 EPSON i3200

Print Resolution/Speed

4pass(360*2400dpi): 22m2/h
6pass(360*3600dpi): 14m2/h
8pass(720*2400dpi): 10m2/h

Ink

DTF pigment ink (CMYK+W)

Three heating sections

Pre-heater; Printing bed heater; Rear heater

Printing media width

DTF film 600mm

RIP software

Photoprint/Maintop 6.1

Language

English/Chinese

Working environment

Temperature:

20-30

℃, Humidity:

45%-70

%

Power

450W

Printer size

1766(L)*750(W)*1513(H)mm 190kg

Packing size

1880(L)*1060(W)*740(H)mm 210kg

Functional item

Shake powder control/Powder amount control/Temperature control

Voltage

AC110V / 220V 50HZ/60HZ
EVO-B600 POWDER SHAKER

Max width

600mm

Oven length

1079mm

Heat temperature

0-400℃

Voltage

110v/220v, 60HZ

Power

8kw

Size/Weight

1850mm(L)*1150mm(W)*1050mm(H) 320kg
Features
# Improve production efficiency
# i3200 printhead installation-free
# Nozzle compensation ensures perfect work
# Centralized joint control of multiple printers
# Convenient built-in air purification unit
# Stable and continuous mass production
Application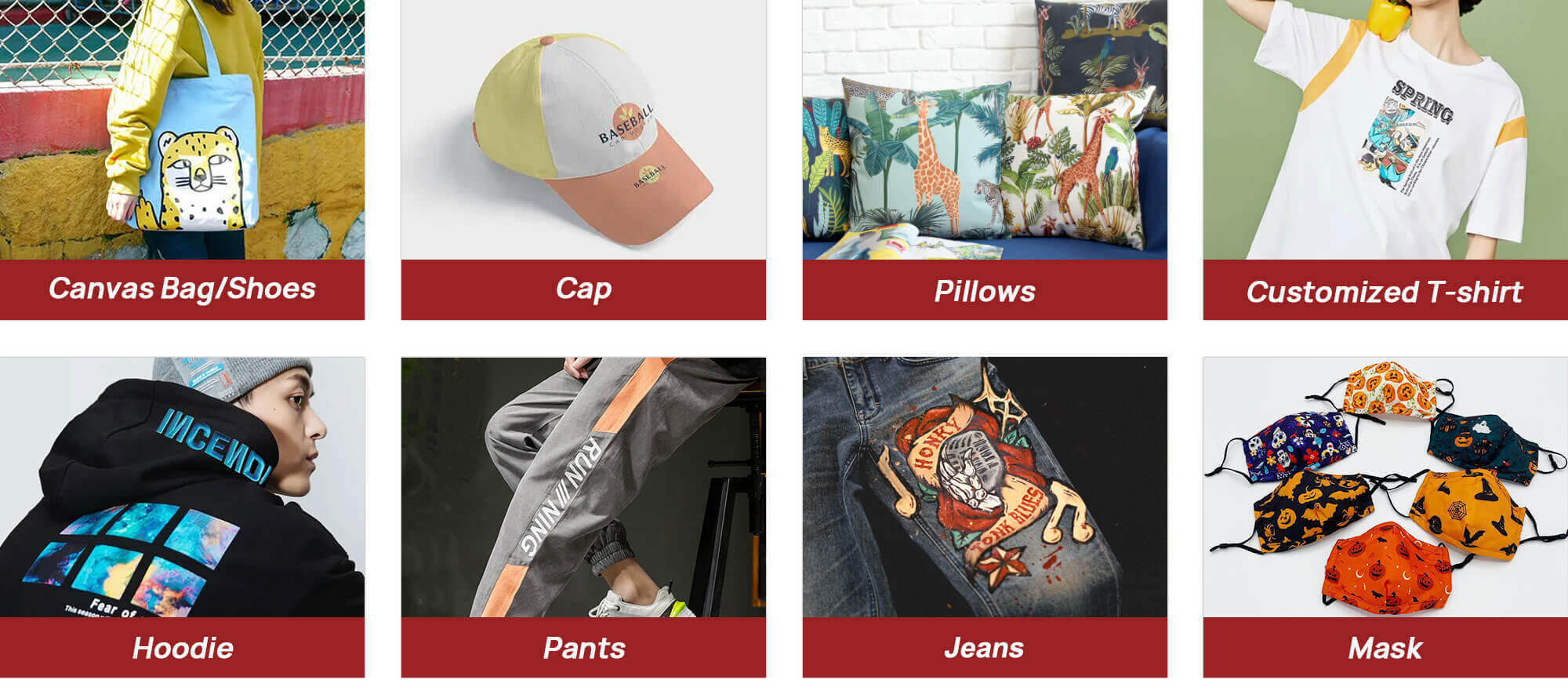 # Washing labels for garments
# Fashion clothes(most kinds of garments and no need to distinguish colors)
# Personalized customization
Certificate

---