PAPIJET LTI 202 Sublimation Ink Bottle For large format printer
Description: Papijet inks are an alternative to conventional printing dyes that offer superior techn···
---
---
undefined
Detailed Description
Hanrun Paper Industrial Co., Ltd
Manufacturer of inkjet dye Sublimation Paper since 2009
We are One-Stop supplier for Sublimation Transfer Printing Solution
Our sublimation ink factory covers an area of 10000 square meters of factories, making printer ink cartridges for more than 10 years.Our factory has been providing premium quality inkjet ink for digital textile printing industry. Our printer ink is the leading supplier of inkjet ink and inkjet printing applications solution in China and also the China national hi-tech enterprise. We also provide a variety of brands of dye sublimation printer ink sales, you want to contact us all.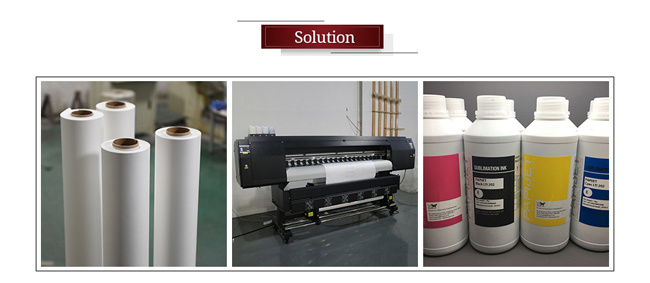 #KISCO #SUBLIMATION INK
Original #Papijet sublimation ink made in Korea #KISCO
We sell sublimation inks to our customers who do sublimation transfer printing.
Kiian, Jteck, Jnext, Sensient, Inktec Sublinova, KISCO PAPIJET , Mimaki SB53, Epson original sublimation ink.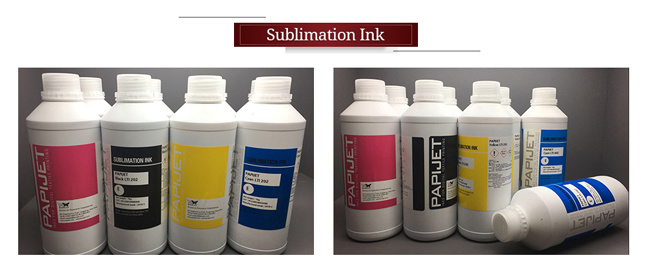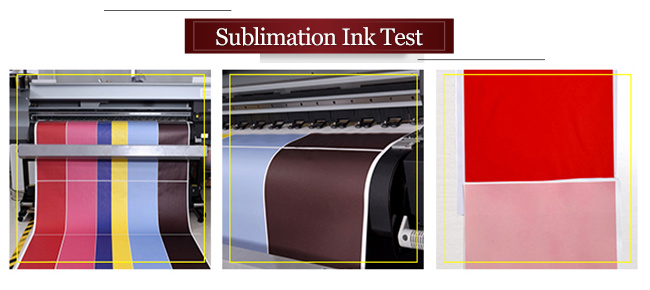 Advantages
- Korea original based
- 402 202 series
- Good print fluency
- Bright color prints
Packing details
FAQ
1. How to store your sublimation ink?
A: Room temperature around 10-25 centigrade.
2. What is the shipping method for sublimation ink shipping?
A: Using shipping air line.
3. How to use Epson original sublimation ink on Epson surecolor F series printer?
A: We can offer Epson original sublimation ink for Epson Surecolor F series printer, and we also offer one time chips matched.
4. Italy brand KIIAN, Jnext sublimation ink is good ink?
A: We offer original Italy based sublimation ink for KIIAN and Jnext. We also offer Inktec Sublinova sublimation ink.
We are professional sublimation transfer paper manufacturer in China since 2009.
We have 3 high speed sublimation paper coating machine, which can coat 160m per min.
And 2 automatic high speed slitting machine, which can make for sublimation paper Jumbo roll.
Hanrun Paper's Expo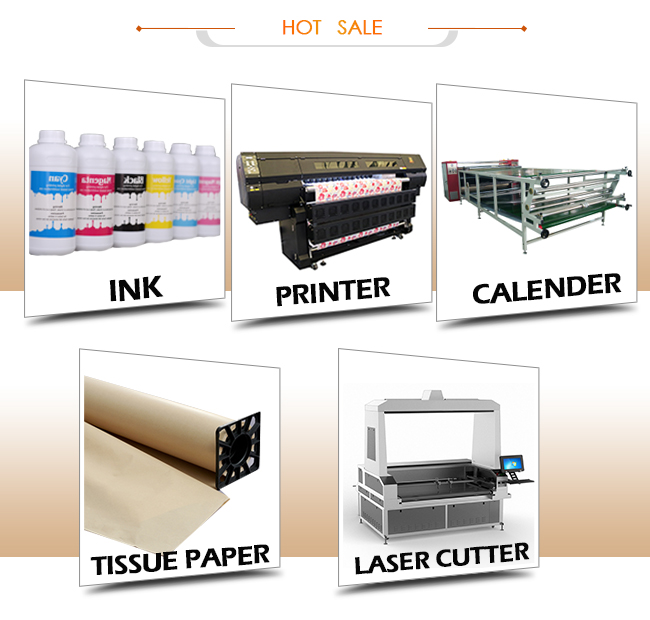 Hanrun Paper's Honors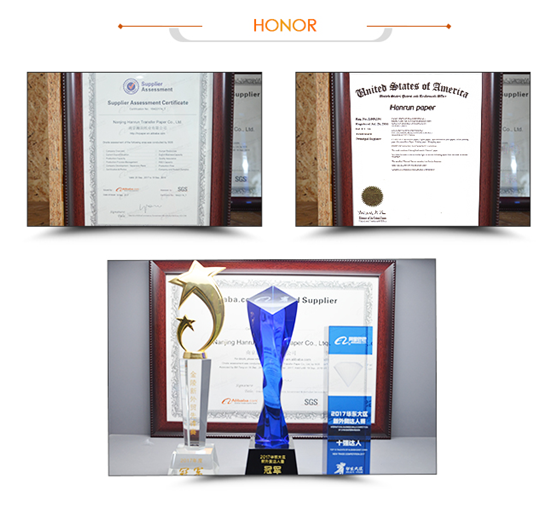 Contact Us
Globle sales e-mail: info@hanrunpaper.com
Globle sales what's app: 0086 189 3686 5061
Address: No.10 building, Baijiahui Innovation Community, 699-18 Xuanwu Avenue, Nanjing, China