PRO A-331 DTF Printer
- 2 Epson I3200 printheads
- Highly cost effective
- Heated feeding and printing platform
- User friendly visualable control console

---
---
dtf printer
dtf printer a3
desktop dtf
dtf printing
new dtf printer
dtf pro
dtf transfer
dtf l1800
dtf printer epson
Detailed Description
PRO A-331 DTF Printer
Hanrun paper PRO-A331 DTF printer is the newest A3 DTF printing machine especially suitable for customized products. Hanrun paper technical team has upgraded it based on A3 DTF printers of the market.
PRO-A331 uses dual Epson i3200 printheads, ensuring a stable printing quality. We have fully upgraded the machine from appearance to hardware, with a larger capacity of ink cartridges and longer sustainable printing time. And we add a heated feeding and printing platform to ensure the printer prints higher ink volume, a better printing effect, and a more stable printing effect. And most important, the film loader is fixed to DTF PRO-A331 to keep the film smooth and flat during printing. Various user-friendly accessories have also been added, making it easier for newcomers to DTF to operate and use.
Maximum Print Width: 350mm
Print Resolution/Speed: 4 Pass:10m2/H; 6 Pass: 6m2/H 8 Pass: 4m2/H
Dimensions of Printer: L985* W510* H520mm
Dimensions of Packing: L1080* W810* H610mm
Net weight: 60KG
Details: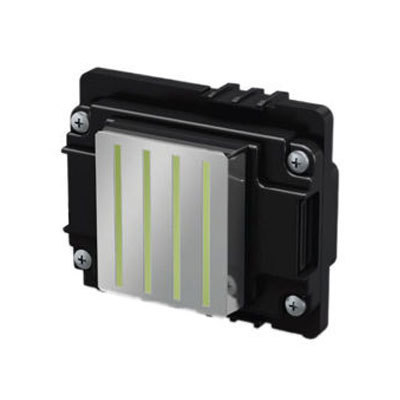 Dual Epson i3200 printheads
Professional reliable Epson engine printheads, ensure printing result with high quality, high printing speed and printing resolution: up to 10m2/h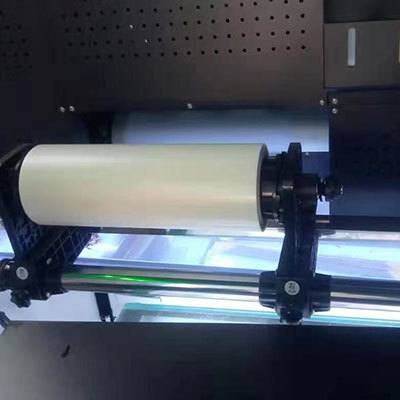 Film loader is fixed to printer
The integrated fixed design of the film loader and the DTF printer keeps the film smooth and flat during printing, effectively solving the problems of friction nozzles and other machine failures caused by uneven film running during printing.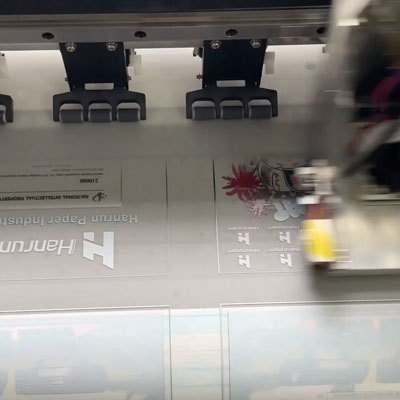 Vivid printing effect with high DTF ink compatibility
Suitable for various DTF inks to print vivid and high quality design, 4 pass: 10㎡/H, 6 Pass: 6㎡/H, 8 Pass: 4㎡/H. Suitable for all kinds of materials.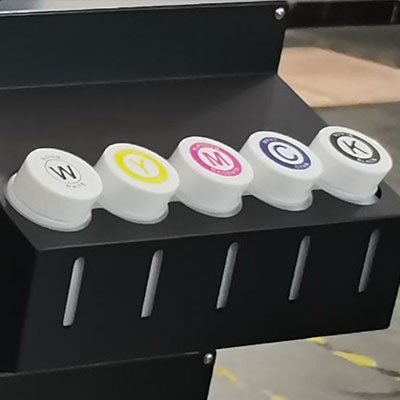 Enhanced larger ink cartridges
Enhanced larger 500ml DTF CMYK+W ink cartridges, enable stable and long time printing, save your time and improve your productivity. Can work continuously for at least 8 hours.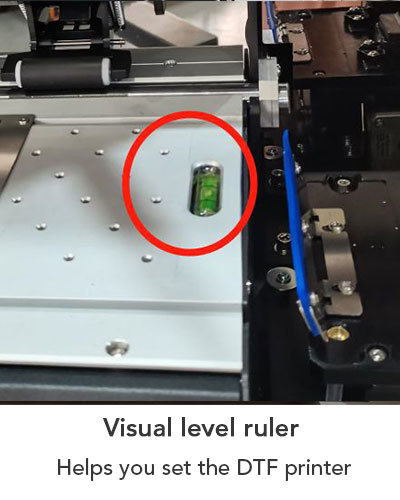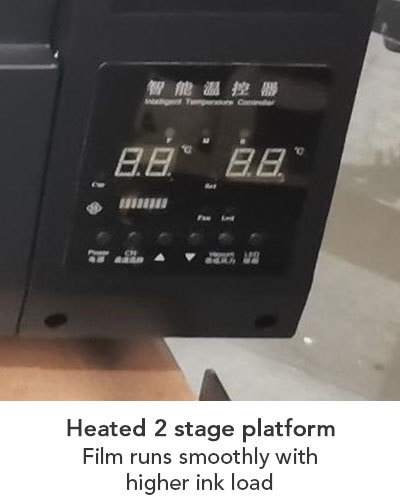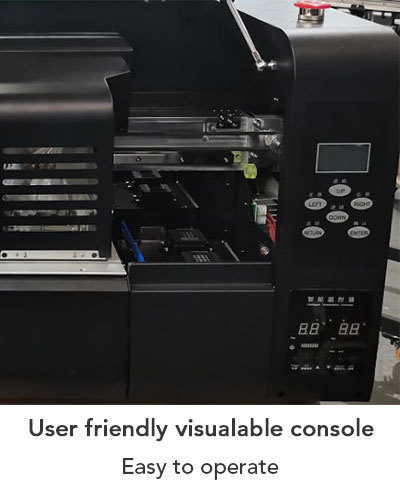 Features:
# Vivid color and high definition printing effect
# Friendly for DTF beginners
# Stable and long time printing
# High ink load available, better color coverage
# Suitable for all kinds of materials, soft hand feel
# Cost-effective compared to DTG & screen printing
Specifications:
Print Head

2 x I3200 Printheads

Maximum Print Width

350mm

Print Resolution/Speed

4 pass: 10㎡/H
6 Pass: 6㎡/H
8 Pass: 4㎡/H

Ink

DTF Ink CMYKW

Media thickness

0.1mm to 2mm adjustable

Max Roll Weight

30KG

Media type

A3/A4/330mm width DTF Transfer Film

Media Heater

Middle and back two stages of heating

Media Take-up Device

Double motor automatic media take-up device

Drying System

Infrared Ray Drying System

RIP Software

Maintop 6.1/PhotoPrint/Print Factory

Language

Chinese/English

Voltage

Standard AC 220V ± 10 %, 50 / 60 ± 1Hz, optional / 110V ± 10 %, 50 / 60 ± 1Hz

Working environment

Temperature: 20℃-30℃, Humidity: 45%RH-70%RH

Power

0.8KW(w/o Heater)
Application: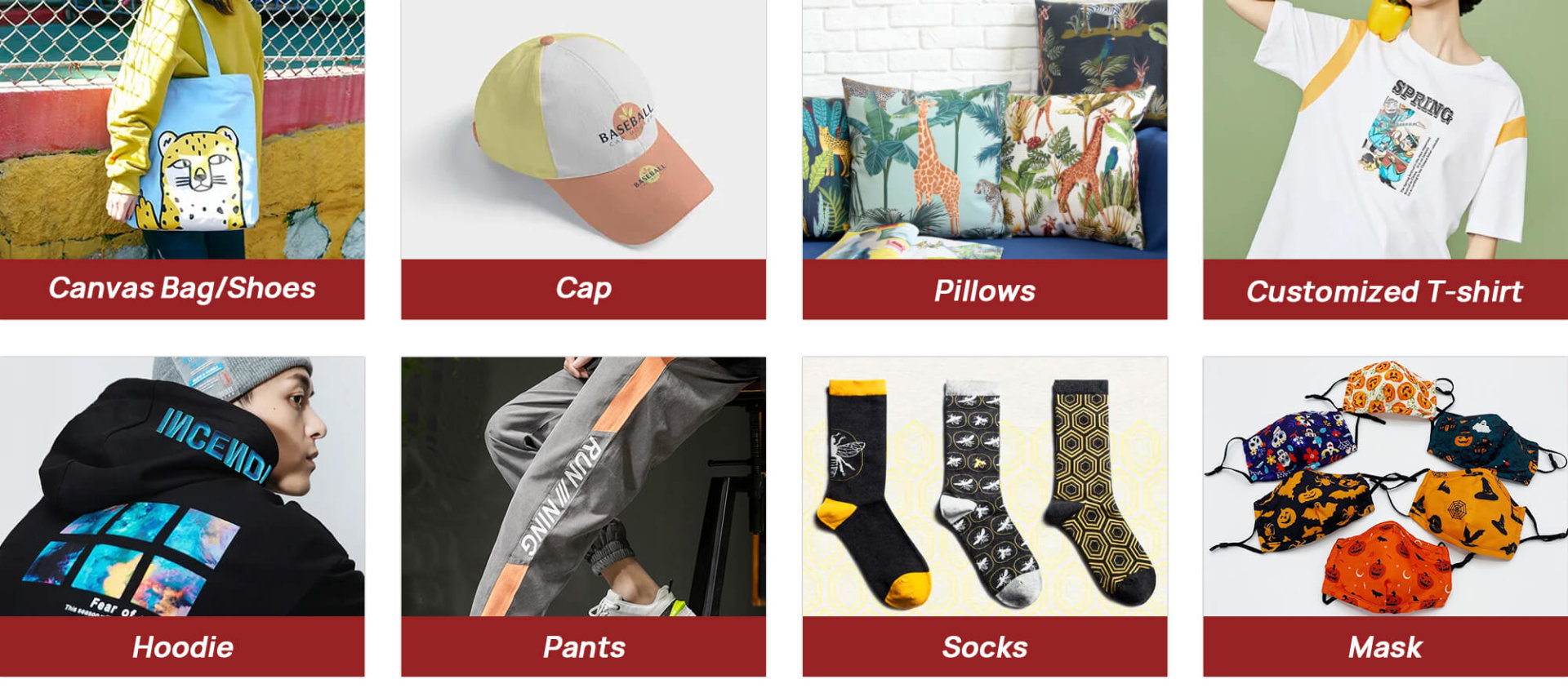 # Washing labels for garments
# Fashion clothes(most kinds of garments and no need to distinguish colors)
# Personalized customization
# Customzied wood products
Service included:
- Technical Training and guidance (Professional technical team support) Installation manual, video or Online support
- 6 months - 1 Year warranty (See the full warranty details on our guarantee page and the DTF PRO terms and conditions.)
- Dealer/partner support
- Wearing parts package

Other materials you may need (need to be purchased separately):
- Smoke purifier - (to keep the humidity above 40% in the print room) - recommended
- DTF Inks
- DTF Film
- DTF Powder (white powder, black powder)
- Windows 7 or higher Computer (PC) with an available USB port