Roll To Roll Film Laminating Machine
- For UV DTF film laminating
- Rapid heating
- High precision adjustable scroll
- Easy operating

---
---
film laminator
film laminating
uv dtf printer
dtf printing
undefined
Detailed Description
This roll-to-roll film laminating machine is specially designed for UV DTF printing. This laminator uses an all-stainless steel shell and 2 high-quality silicone rubber rollers, can heat up quickly with the maximum temperature of 200℃, and easily transfer the patterns from film B to A. It can improve work efficiency with a maximum lamination speed of 1.2m per minute.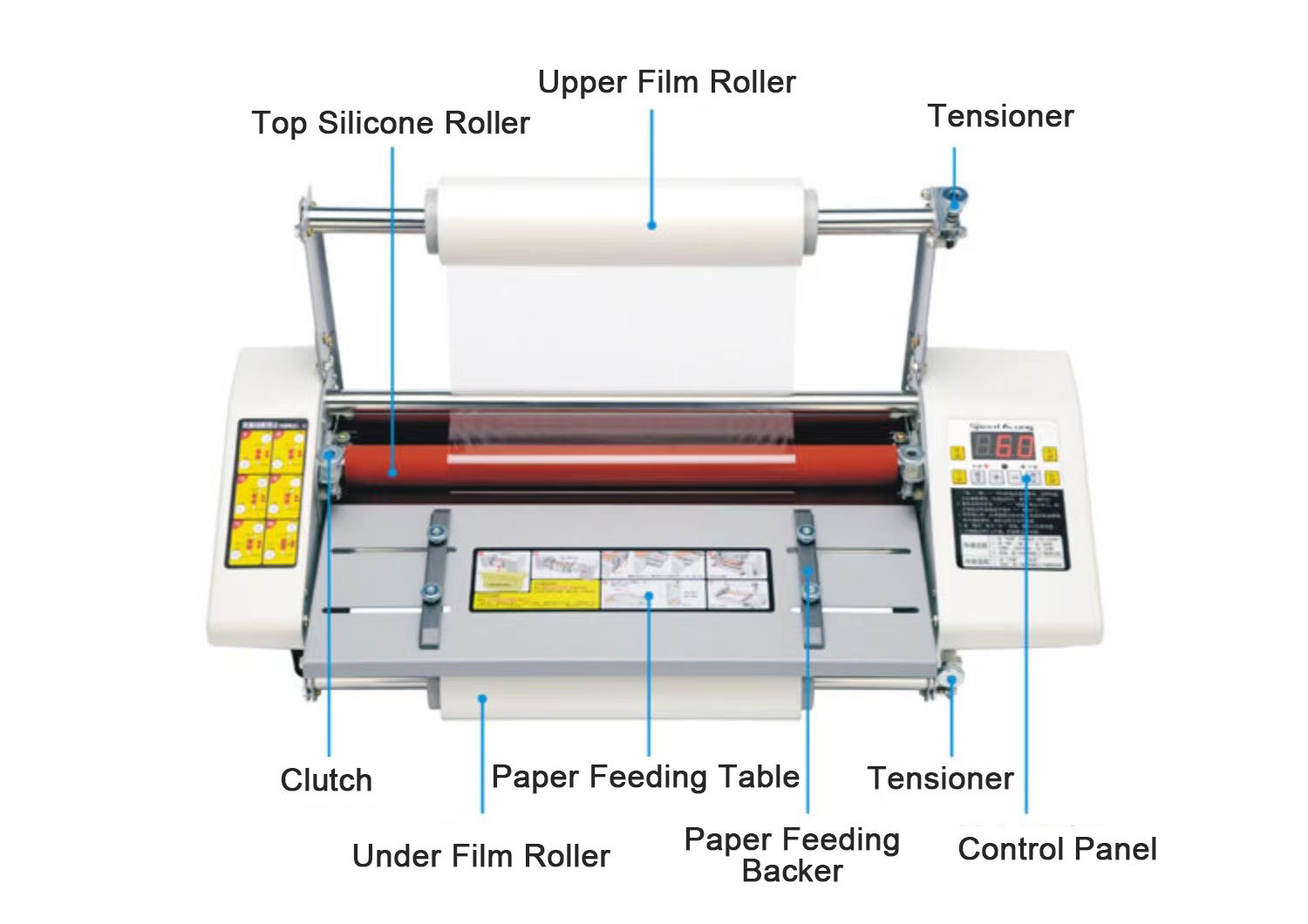 Film Width: 0-335mm (A3+)
Speed: 0.3-3m/min
Temperature range: 0-180℃
Dimensions of Printer: 52.8cm*23cm*30.8cm
Weight: 7 KG (with package)
Applications: personalized products like glass, wood, resin, plastic, ceramic, cell phone cases, leather, label, promotional souvenirs, PVC, etc.
Specifications
| | |
| --- | --- |
| Pre-heat | 3 min |
| Applicable media | UV DTF film roll width: 0-335mm |
| Temperature range | 0-180℃ |
| Speed | 0.3-3m/min |
| Voltage | 220V/50hz |
| Power | 500W |
| Dimension(with package) | 62.5cm*30.0cm*27.0cm |
| Weight(with package) | 7 KG |
Application

Personalized products, wood, resin, plastic, ceramic, cell phone cases, leather, label, promotional souvenirs, PVC, etc.

You may also need
- UV DTF Printer
- UV Inks
- PET Printable Film
- Positioning film


etect_browser_language":true,"languages":["en","ar","bg","zh-CN","zh-TW","hr","cs","da","nl","fi","el","hi","ja","ko","no","pl","pt","ro","ru","de","fr","xh","fy","sd","sn","gd","sm","ps","lb","ky","ku","haw","co","am"],"wrapper_selector":".gtranslate_wrapper","float_switcher_open_direction":"bottom"}