SEN-A331 All-In-One DTF Printer
- All-In-One Design
- 2 Epson i3200 printheads
- Film not easy to skew during the printing and drying process
- Suitable for A3/ A4 directly to film printing

---
---
all in one dtf printer
dtf printer
dtf printing
dtf new machine
dtf
Detailed Description
SEN-A331 All-In-One DTF Printer
To further improve the experience of DTF users while ensuring a stable printing quality, Hanrun paper technical team has studied the integrated technology of printing shaking powder and drying. Till 2022, we obtained three patents for utility models, including an integrated uniform heating device and a printing deviation correction device.
And we finally launched a brand new All-In-One DTF printer, SEN-331, which assembles the printer and the powder shaker. In addition to a smaller footprint and lower investment cost, the integrated design makes the DTF film not easy to skew during the printing and drying process, ensuring the stability of the final product quality.
This printer has a number of advantages over other technologies, such as thermal transfer and even high-end DTG. Suitable for both white and dark textiles, and compatible with a wide range of fabric types (cotton, polyester, blends, leather, jeans, etc).
Details:

Features:
# All-In-One Design: printing&powder shaking&drying integration
# Printing deviation correction device: film not easy to skew during the printing and drying process
# Double Epson i3200 printheads: High-speed printing and stable quality
# No need cut, no white edge
# Suitable for A3/ A4 directly to film printing
# Two-stage dryer high efficiency
# Easy to use, labor-saving
Specifications:
SEN A-331 DTF Printer

Model

SEN A-331

Printhead

2 EPSON i3200

Print Resolution/Speed

4pass(360*1800dpi): 10m2/h

6pass(720*1200dpi): 6m2/h

8pass(720*1800dpi): 4m2/h

Ink

DTF pigment ink (CMYK+W)

Method of ink supply

Continuous supply+ white-ink circulation system

Printing width

330mm

Print media

DTF film

Heating device

Powder Shaking & Drying machine

Language

English/Chinese

Voltage

AC110V/220V/10A 50HZ/60HZ

Working environment

Temperature 20-30℃ Humidity 45%-70%RH

Power

Printer 350W Powder Shaker:2400W

Software

compatibility

Maintop 6.1/ Photoprint

Whole Set Size/Weight

1700(L)*760(W)*980(H)mm 130kg

Packing size/weight

Printer 960(L)*630(W)*620(H)mm 60kg
Powder Shaker 1130(L)*810(W)*1000(H)mm 80kg
Application: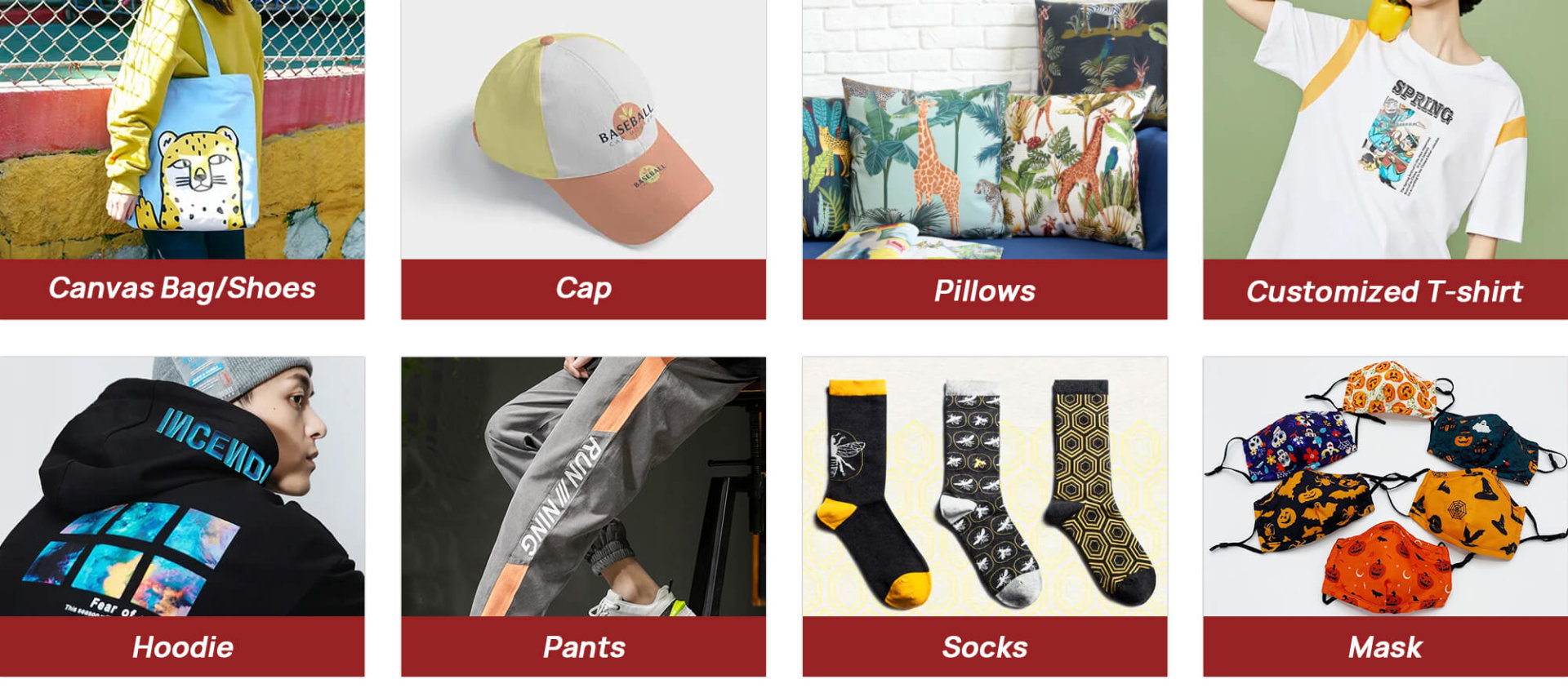 # Washing labels for garments
# Fashion clothes(most kinds of garments and no need to distinguish colors)
# Personalized customization: t-shirts, cloth bags, hoodies, pillow cases, etc
Certification:


Service included:
- Technical Training and guidance (Professional technical team support) Installation manual, video or Online support
- 6 months - 1 Year warranty (See the full warranty details on our guarantee page and the DTF PRO terms and conditions.)
- Dealer/partner support
- Wearing parts package

Other materials you may need (need to be purchased separately):
- Smoke purifier - (to keep the humidity above 40% in the print room) - recommended
- DTF Inks
- DTF Film
- DTF Powder (white powder, black powder)
- Windows 7 or higher Computer (PC) with an available USB port