Smoke purifier P002 For DTF Printer
# Enhanced suction and purification capabilities
# Small size, and is easy to move
# Less noise
# High-efficiency filter with better filtering effect

---
---
Smoke purifier
Smoke purifier P002 For DTF Printer
dtf air purifier
dtf accessories
dtf printer
dtf printing
undefined
Detailed Description
Hanrun Paper® Smoke purifier P002 For DTF Printer
Hanrun paper P002 smoke purifier is designed for DTF printers that need smoke discharge, like Hanrun Paper DTF PRO series. The appearance is the fuselage integrated design, sturdy and durable. And the product is smaller in size, does not need to be installed, and is easy to move. The air volume is large, the wind speed is uniform and stable, the suction force is large, and the filtering effect is good. And optimized noise, less noise every time you use it.
Specifications
P002 Smoke purifier

Input voltage

AC220v 50HZ

Output Power

200w

Air volume

280m3

Net filtration

0.3pm>99%

Noise volume

<45DB

Machine size

448*248*490mm

Packing size

540*370*650mm

Weight

18KG

Accessories

A pack of filters (10 pieces) is provided with the machine
Features
# Enhanced suction and purification capabilities
# Small size, and is easy to move
# Less noise
# The vortex wind wheel is made of alloy material, with high suction power, faster filtration rate and corrosion resistance.
# High-efficiency filter with aluminum frame and paper partition has excellent filtering effect and longer service life of the filter element.
Application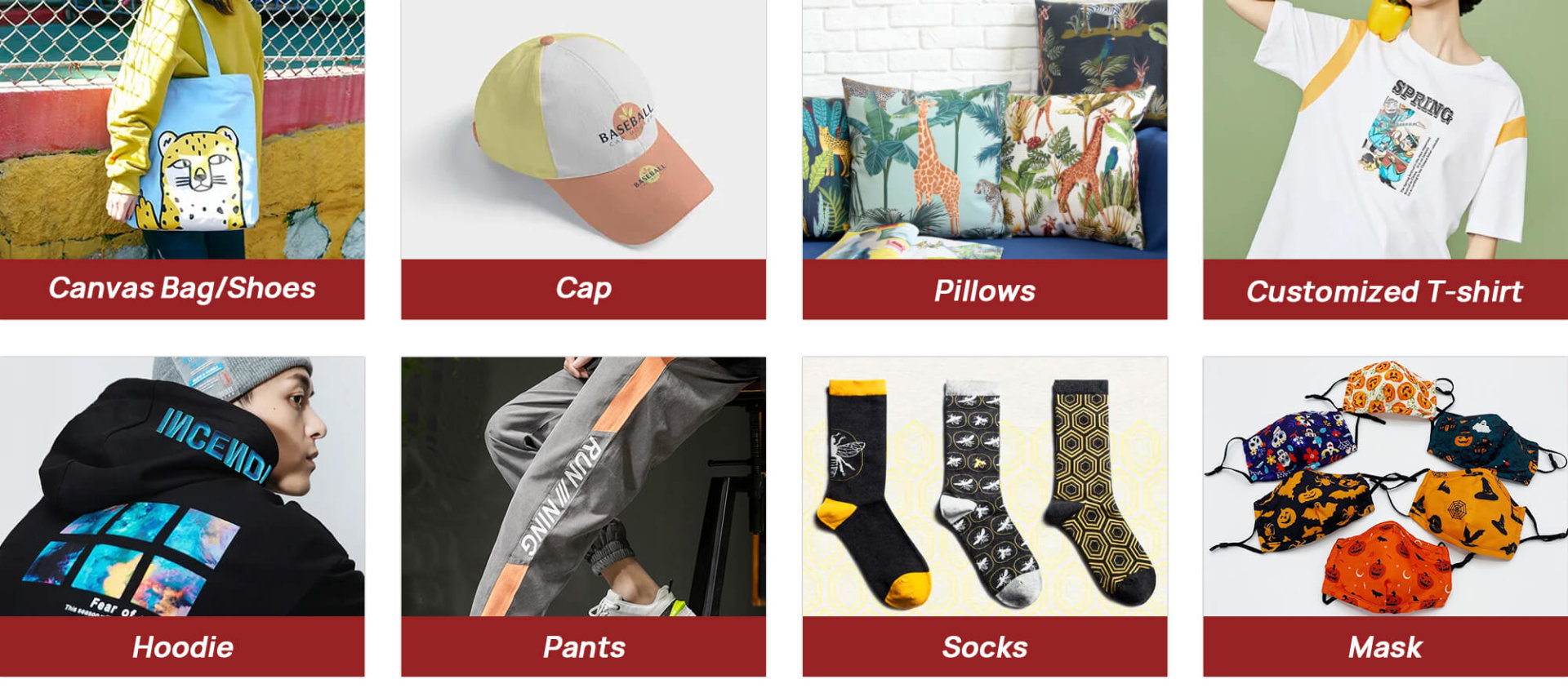 # Washing labels for garments
# Fashion clothes(most kinds of garments and no need to distinguish colors)
# Personalized customization
# Customzied wood products
Work Flow

Certificate
Other materials you may need (need to be purchased separately):
- DTF Printer
- DTF Powder Shaker
- DTF Inks (Basic: PRO-ink001)
- DTF Film (Basic: Evo 75u/100u single-sided/double-sided matte-glossy film)
- DTF Powder (white powder, black powder)
- Windows 7 or higher Computer (PC) with an available USB port
- Heat press machine for finishing (curing) the final print
- Humidifier (to keep the humidity above 40% in the print room) - recommended