Upgraded Hot Sale A-600 DTF Printer
- More cost effective
- 2 Epson i3200
- Stable printing result
- Technical team support
---
---
dtf printer
600 dtf printer
dtf means
dtf pro
dtf printing machine
24 dtf printer
dtf transfer
dtf print
dtf printer for sale
Detailed Description
Hot Sale A-600 DTF Printer

After our DTF printer PRO Series was launched, we have received high praise from different customers all over the world. On this basis, Hanrun paper launched a new machine-Hot sale A-600. This printer uses stable and reliable Engine Printheads (DUAL PRINTHEAD SYSTEM) and is professionally enhanced by the Hanrun technical team, providing a professional and durable DTF printing solution, and is suitable for new users who want to start DTF printing.
Hanrun paper Hot sale A-600 is more cost-effective than most printers on the market right now, means buying manufacturer direct. This machine uses the current mainstream config ration, dual-head i3200 head with ink tank continuous feed system to ensure high-quality and stable printing.
This printer has a number of advantages over other technologies, such as thermal transfer and even high-end DTG. Suitable for both white and dark textiles, and compatible with a wide range of fabric types (cotton, polyester, blends, leather, jeans, etc).
Details: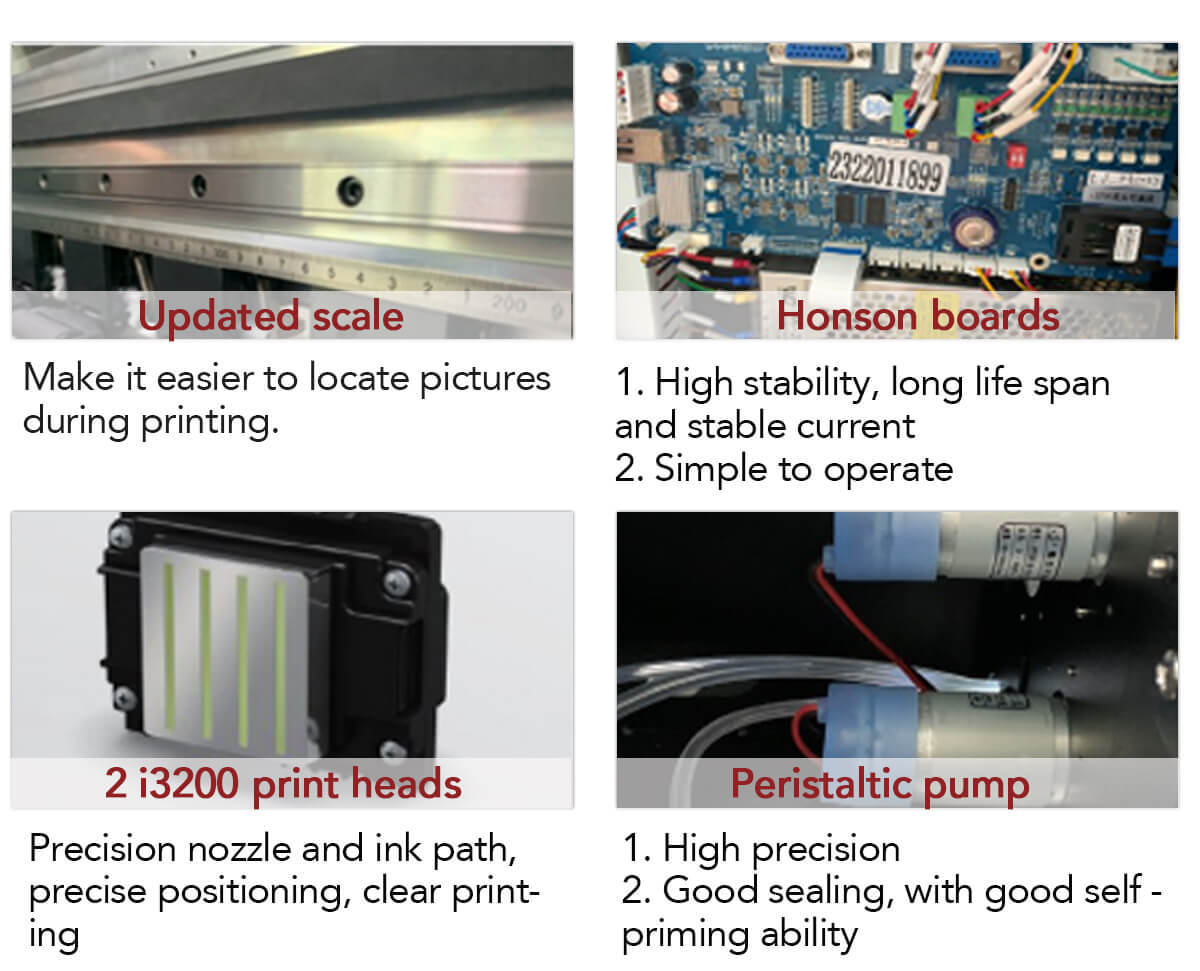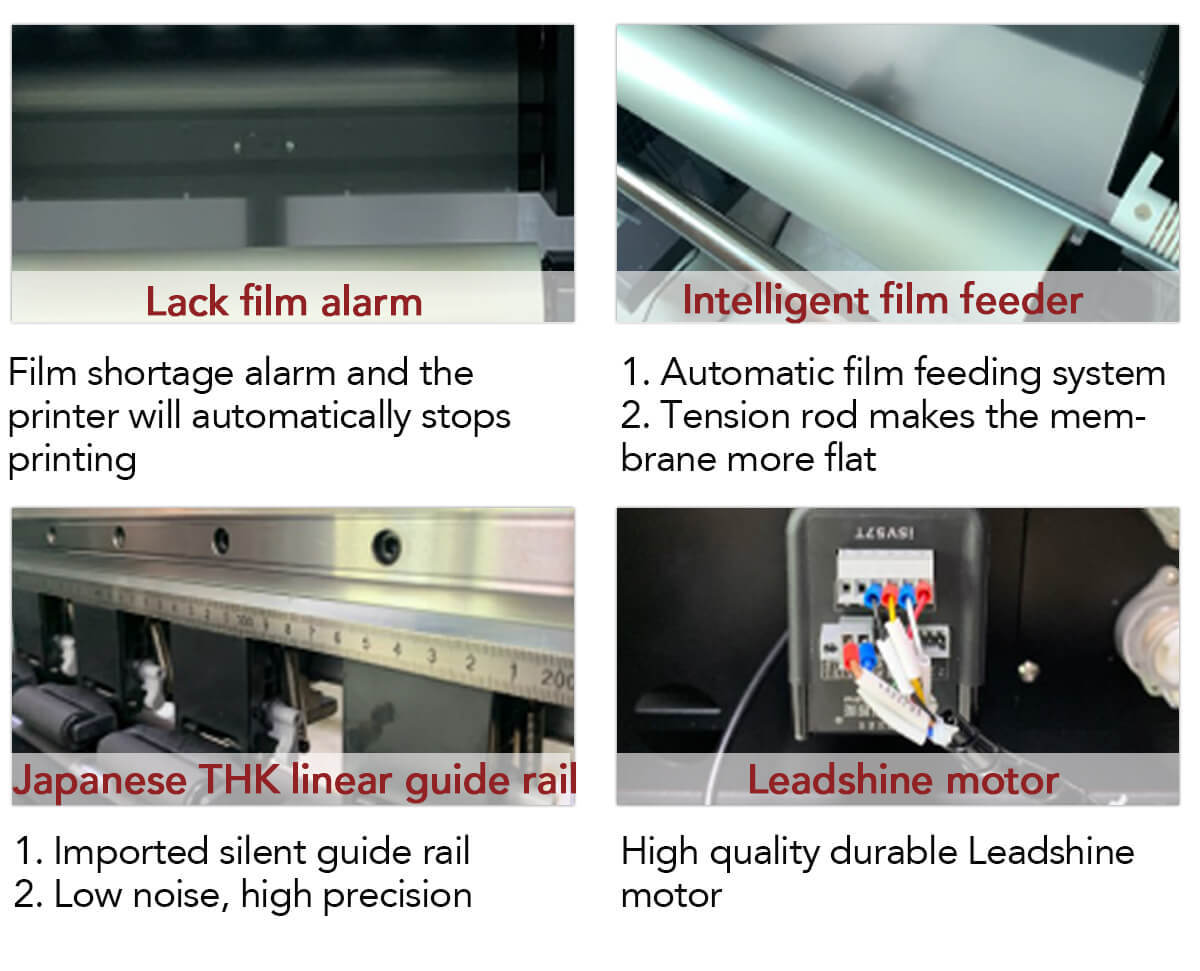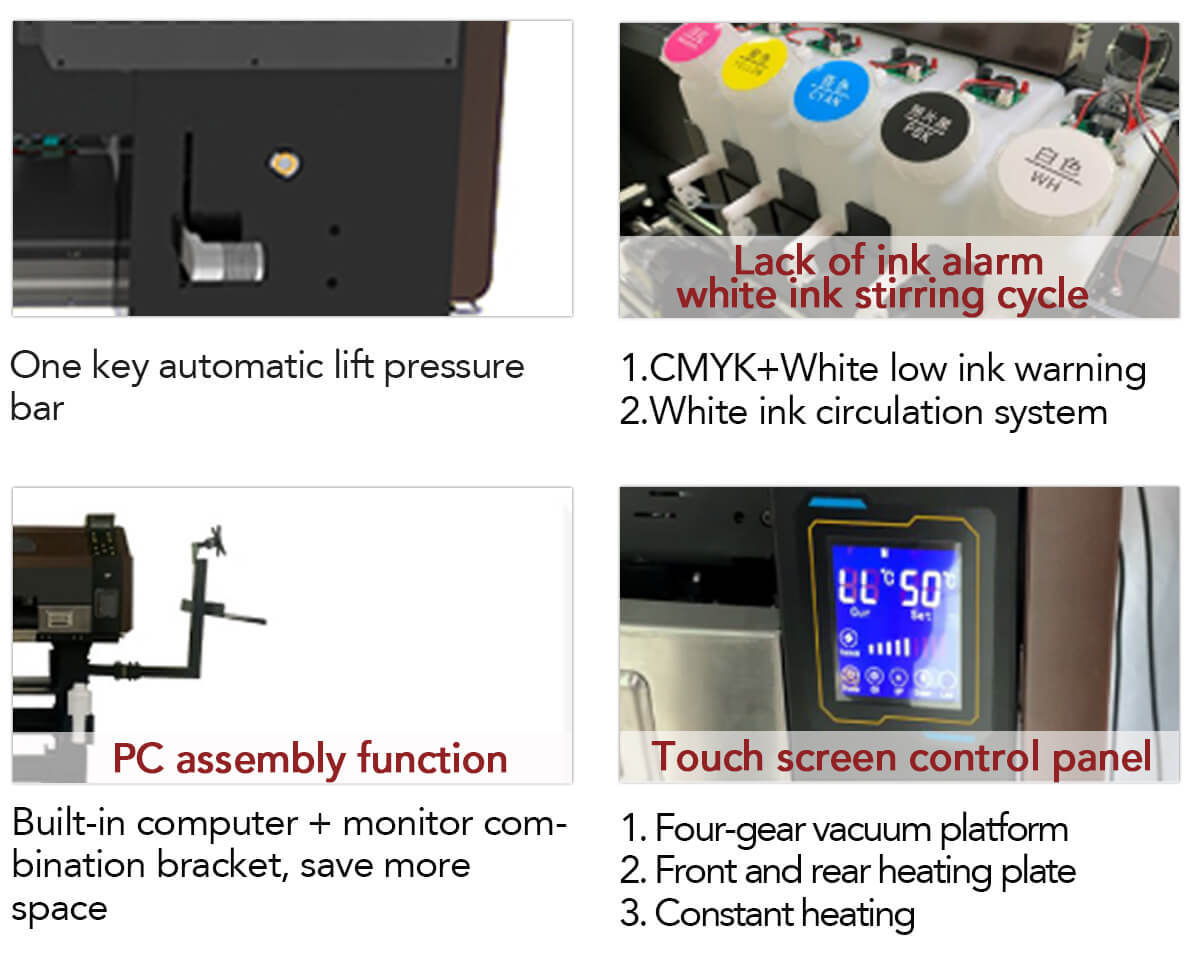 Features:
# Dual-printheads: 2 EPSON I3200 printheads;
# Cost effective: Reduce investment costs while maintaining stable print quality;
# Better color result: stable and high-quality printing result;
# Updated ink system: continuous supply+ white-ink continuous feed system;
# Adaptive unwinder: Film running is more stable, not easy to arch; Effectively protect the print head;
Specifications:
Hot Sale-A600 DTF Printer

Model

Hot Sale-A600

Printhead

2 EPSON i3200

4 EPSON i3200

Print Resolution/Speed

4pass(360*2400dpi): 14m2/h
6pass(360*3600dpi): 10m2/h
8pass(720*2400dpi): 8m2/h

4pass(360*2400dpi): 24m2/h
6pass(360*3600dpi): 16m2/h
8pass(720*2400dpi): 12m2/h

Ink

DTF pigment ink (CMYK+W)

Printing accuracy

1440/2160/2880 dpi

Method of ink supply

Continuous supply+ white-ink circulation system

Printing width

620mm

Print media

DTF film

RIP software

Photoprint/Maintop

Heating device

Powder Shaking & Drying machine

System

Windows 7/Windows 10

Voltage

AC110V 14A / 220V 7A 50HZ/60HZ

Working environment

Temperature 15-30℃ Humidity 35-65%RH

Power

1.5KW

Software

compatibility

PP / MainTop

Printer

size

L1336mm*W658mm*H1400mm

Printer

net

weight

150kg
B602 DTF Powder Shaker

Model

B602

Power

5.22KW

Power shaker Dimensions

L1985*W1090*H1080mm

Net weight

180kg

Match model

A 2-head DTF printer (inquire for a 4-head model matching)

Temperature control scope

0-170°C

Speed regulation range

Synchronize with printer speed

Maximum heating pipe power

4pcs*1Kw

Media width

0-600mm

Method of transmission

Two kinds: tractor + belt belt transmission

Automatic volume collection

√

Powder loading method

Manually apply powder on the top; automatically control the direction and amount of powder

Powder recycling method

Bottom powder box, manually recycle the powder

Air suction device

√

Front preheating plate

√

Consumption

Energy consumption 2-3.5KW

Work environment

15-30° C45-65%RH
Application: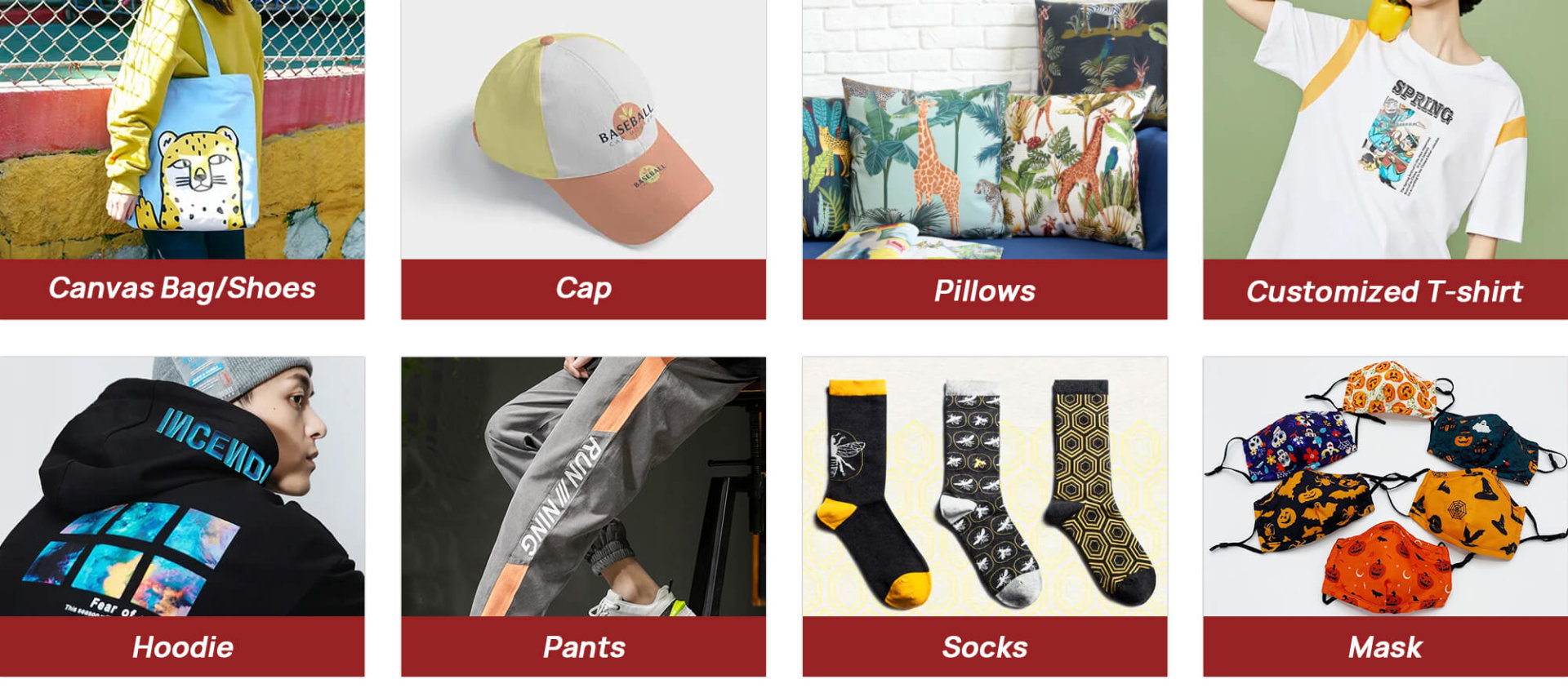 # Washing labels for garments
# Fashion clothes(most kinds of garments and no need to distinguish colors)
# Personalized customization: t-shirts, cloth bags, hoodies, pillow cases, etc
Certification:

Service included:
- Technical Training and guidance (Professional technical team support) Installation manual, video or Online support
- 6 months - 1 Year warranty (See the full warranty details on our guarantee page and the DTF PRO terms and conditions.)
- Dealer/partner support
- Wearing parts package
Other materials you may need (need to be purchased separately):
- Smoke purifier - (to keep the humidity above 40% in the print room) - recommended
- DTF Inks
- DTF Film
- DTF Powder (white powder, black powder)
- Windows 7 or higher Computer (PC) with an available USB port