DTF | DTF Glitter Film Solution
---
How to print a glitter DTF?
You may have tried to design a picture with a glitter effect to print. That is a good idea. DTF printing can perfectly reproduce the original effect of the pattern. However, it is only a reproduction of the pattern, it does not have the sparkle and realistic effect.
Some people also suggest that you can sprinkle a layer of sequins before shaking powder. But you should know that this will let the sequins interspersed in the middle of the ink layer and the hot melt layer. The shiny effect can not be shown through the ink layer, but also may be because of the sequins affect the effect of embossing, resulting in the transfer pattern defective. Moreover, the process is complicated and the production efficiency is very low.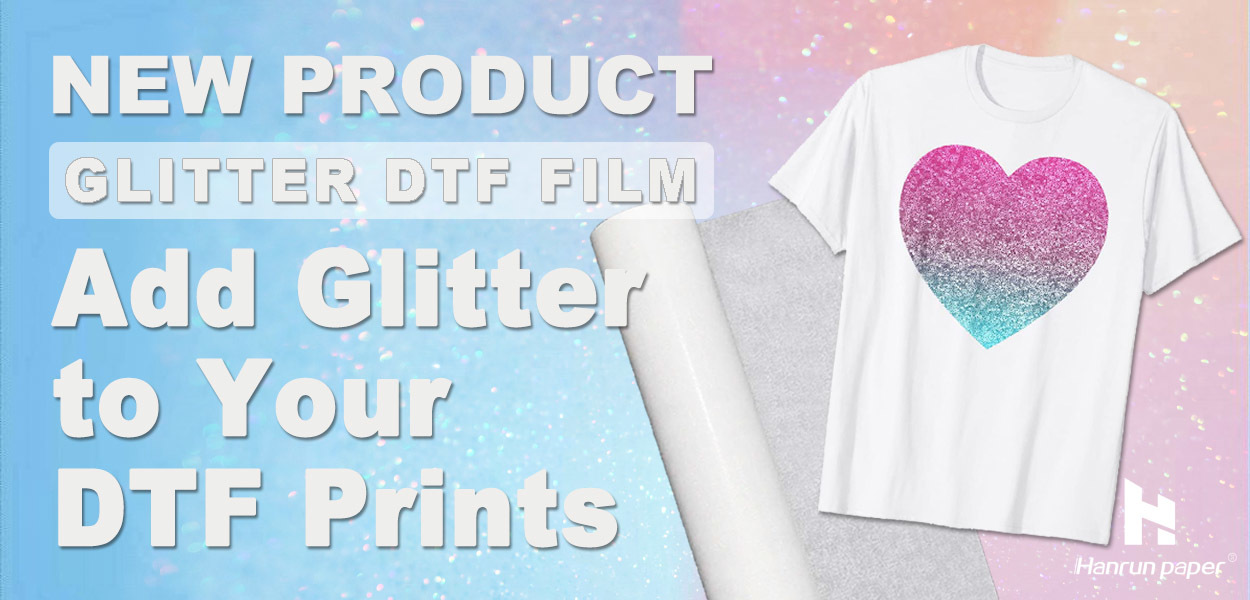 Hanrun Paper® brings you the new Glitter DTF film, which makes it easy to get a glittering DTF print design!
This glitter DTF film can be directly used in general DTF printers, using the original CMYK+W DTF pigment ink, without any additional setup, easy to operate, allowing you to mass produce with higher efficiency. The DTF glitter film is a glitter coating added to the original coating. The print quality retains the high ink loading, easy-peel and wash resistance of Hanrun Paper® DTF films. It can be used on T-shirts, bags, shoes, socks and other products to bring sparkle as a starshine to your personalized designs. Watch product video >>
Glitter DTF film is the perfect iteration of the Glitter heat transfer vinyl. As we said when DTF was first launched, DTF has more color options and more flexible applications than HTV (heat transfer vinyl), and it is greener because it does not require waste discharge. DTF Glitter Film combines the features of DTF printing and glitter heat transfer vinyl, and is more cost-effective than HTV, making it a great choice for fashion printing.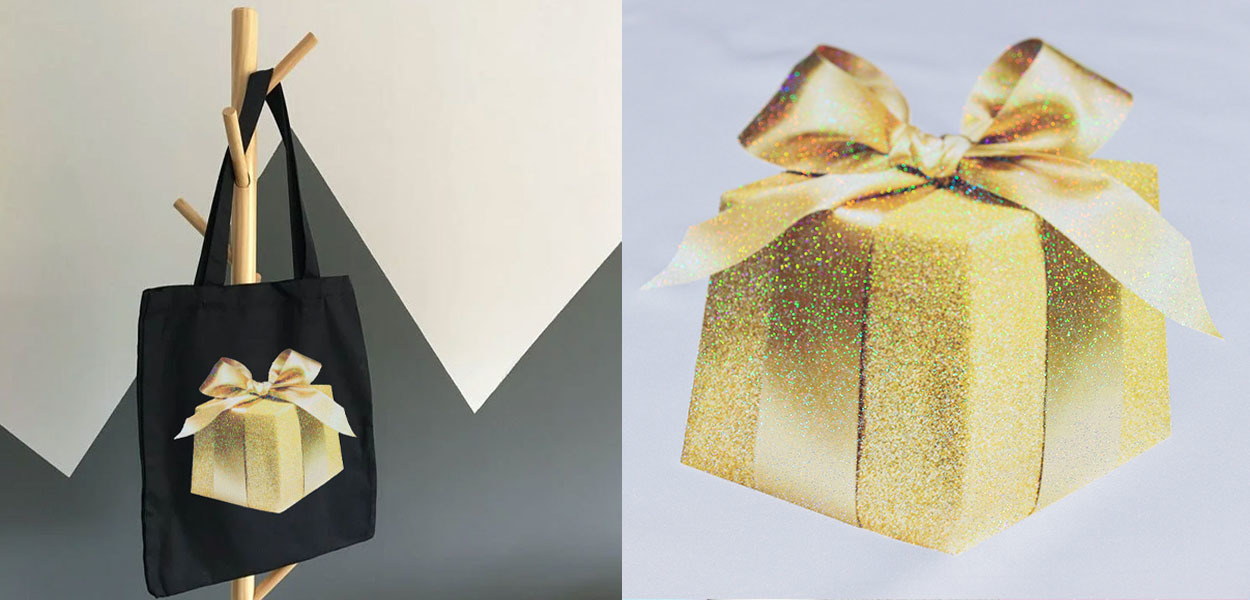 Hanrun Paper® is a professional digital printing solution provider. We are constantly exploring innovative technologies and constantly pushing the boundaries to meet the actual needs of our customers, just to bring you the best printing experience.
If you want to know more, please click the contact information below, Hanrun Paper® is at your service.
---