DTF | Make Vivid color With DTF Spot Inks Professional Printing Solution
---
Personalization is becoming more and more popular, and young consumers tend to use brightly colored and uniquely designed patterns to show their individuality. When providing printing services to customers, you may have tried to print some spot colors by tuning curves in the software, but the printed results are always not as good as expected. This is because the color gamut of CMYK is limited and some brighter colors are out of the range of CMYK.
Hanrun Paper® offers you a new product, PRO DTF Ink Spot Colors, to help you improve the design and quality of your printed materials to ensure the consistency of color and meet more personalization requirements.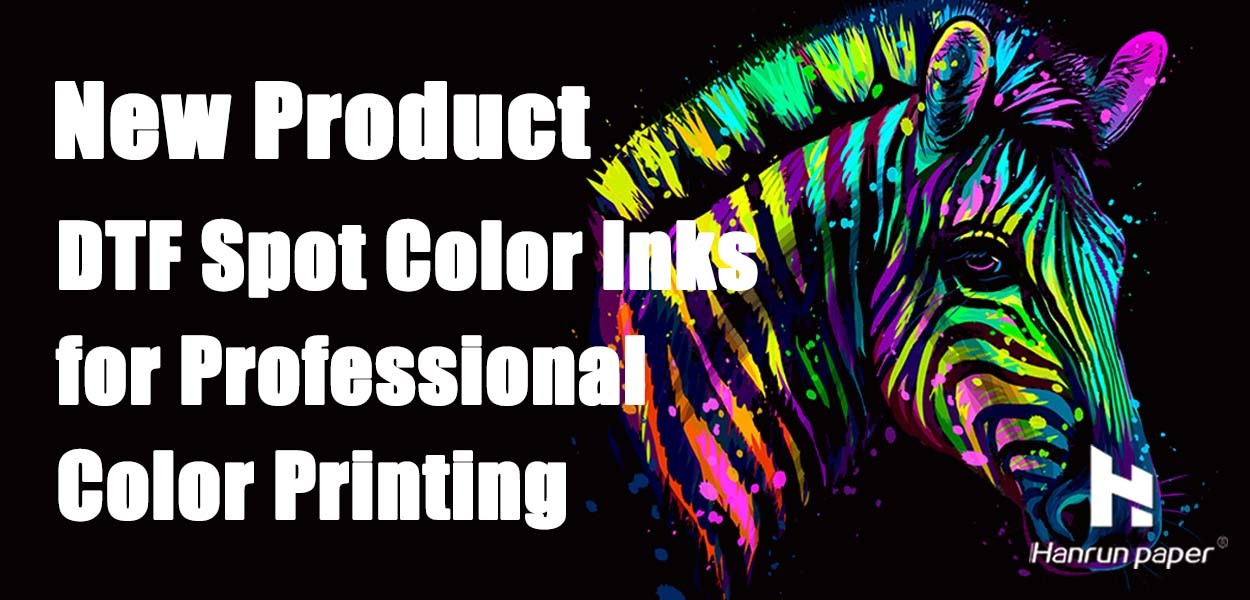 What is spot color ink?
Spot color ink is a pre-mixed specific color ink, such as fluorescent yellow, pearl blue, metallic gold, silver, etc. It is not mixed out by CMYK colors, but by blending more than 10 or even more base color inks.
Why should I use spot color ink?
1. Accuracy. Spot color uses the principle of subtractive color mixing, using colors other than CMYK to restore the original color of low brightness and high saturation.
2. Bright and vivid color performance. Spot color ink no matter how bright or dark can bring out the closest to the actual color of the color. Of course, you can also add a Tint to the spot color to render any shade of spot color.
3. Better color coverage. Spot color ink is opaque and printed by a flat coating method, with no dot problem, so the ink color is more uniform and dense. After omitting the four-color overlay, the transfer to dark fabrics will not allow the underlying color to come through easily.
4. Performance color gamut wide. The color gamut in the set color library is wide, exceeding the performance gamut of RGB, not to mention the CMYK color space. Therefore, there is a large part of colors that cannot be presented with CMYK four-color printing ink.
5. Better quality: no ink flow problems when printing on DTF transfer film, and no oil on the stored film.
Hanrun Paper® DTF ink is fine-grained and stable, printing smoothly without blocking. All products have passed the strict OEKO test and are environmentally safe.
R/G/B/OR DTF Spot Color ink
FG/FM/FY/FR DTF Fluorescent ink
We have been continuously developing and improving our digital printing solutions, always striving to bring the ultimate printing experience to every user. It is our motivation to help our customers in the printing and dyeing industry to increase their productivity and maintain a high level of competitiveness.
If you want to know more, please click the contact information below, Hanrun Paper® is at your service.
---