DTF | New Crystal DTF Solution Takes You Into The Bling World
---
As we all know, spangles and rhinestone will always attract people's eyes, Not only can a little sparkle on an outfit or a T-shirt, but it also have a high perceived value.
As the big niches in the bling market, the bling business owners quickly realize people look for bling apparel for birthday, weddings, party...
For this reason, if you want to get in a bling word, like Spangles and Rhinestones are a popular choice for those who are looking to get into the customization business. But it is complicated for the people who want to have a simple way to own bling clothes.
So Hanrun Paper® creates a new DTF solution - Crystal DTF Printing, as substitutes of spangle and rhinestone, which will save you from future headaches.
Crystal DTF Solution
Glitter DTF film: Brings brilliant sparkle to your personalized designs. DTF Glitter Film is a glitter coating added to the original coating, and its printing quality still retains the high ink loading, high peel, and water wash resistance that Hanrun Paper® DTF films have. You can directly use it for general DTF printers without any additional settings and easy to operate.
PRO DTF ink: PRO high-end series DTF ink has better color performance, better continuous printing stability, better print definition, and enhanced color vibrancy. It is suitable for different DTF films and printing will not leave oil and water. The finished product is soft to the touch and washable without color loss.
DTF coarse powder: Increase the viscosity of fine line prints by selecting high-viscosity DTF polyamide. DTF Coarse Powder, with a particle size of 100μm-200μm, has higher coverage and viscosity, which can effectively solve the problem of easy peeling of prints on coarse fabric surfaces.
The Crystal DTF Printing Solution has been tested many times to select the best DTF consumables for your application, helping you to easily achieve DTF designs with sequins and rhinestone effects.
At last, Let's follow Hanrun Paper® to know the difference between rhinestones and spangles.
Rhinestones
Rhinestones are crystals, that are flat on the back with an adhesive glue. They are raised on top on clothing and have a slightly rough texture.
However, they are very popular. Everyone knows what rhinestones are and they have a high perceived value.
You will usually see rhinestones on dance outfits and cheer uniforms, but they can be heavy. Many popular cheer and dance wear manufacturers have been turning to spangles.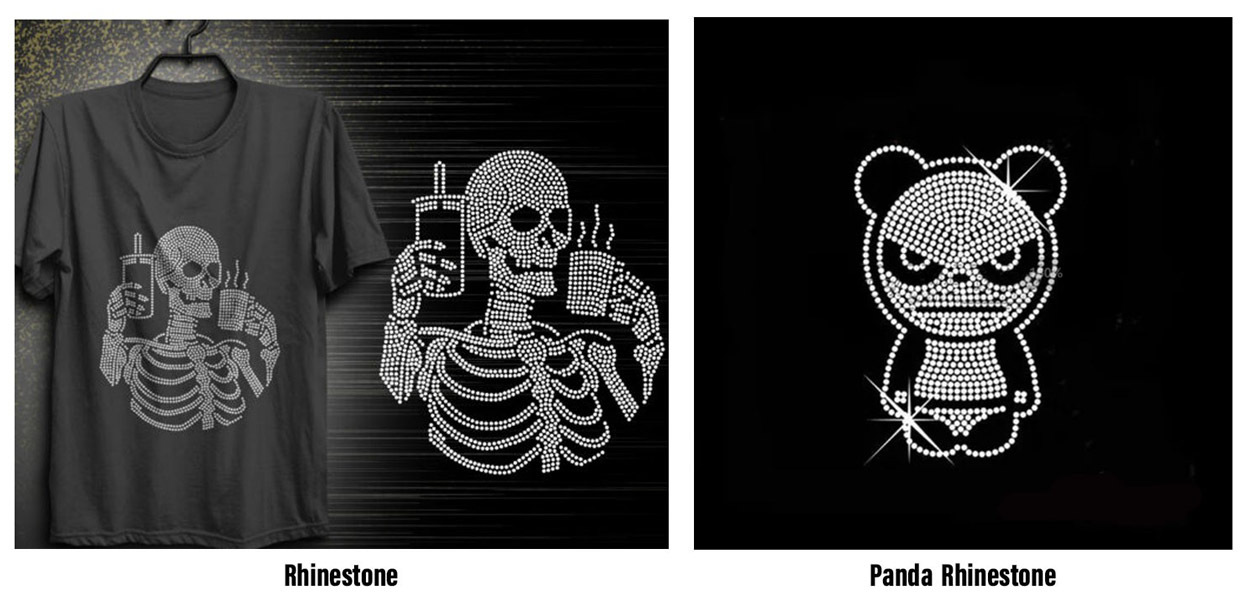 Spangles
Spangles are flat holographic disks that get punched out in different sizes. Think of a sequin but without a hole. They have a strong adhesive backing and are heat applied to fabrics.
They are super soft with practically no hand feel. The most exciting part about Spangles is the bling. They are super shimmery even though they cost less than rhinestones.
Spangles have become popular for baby and kids clothing because they are flat, so they can't dig into the skin upon impact.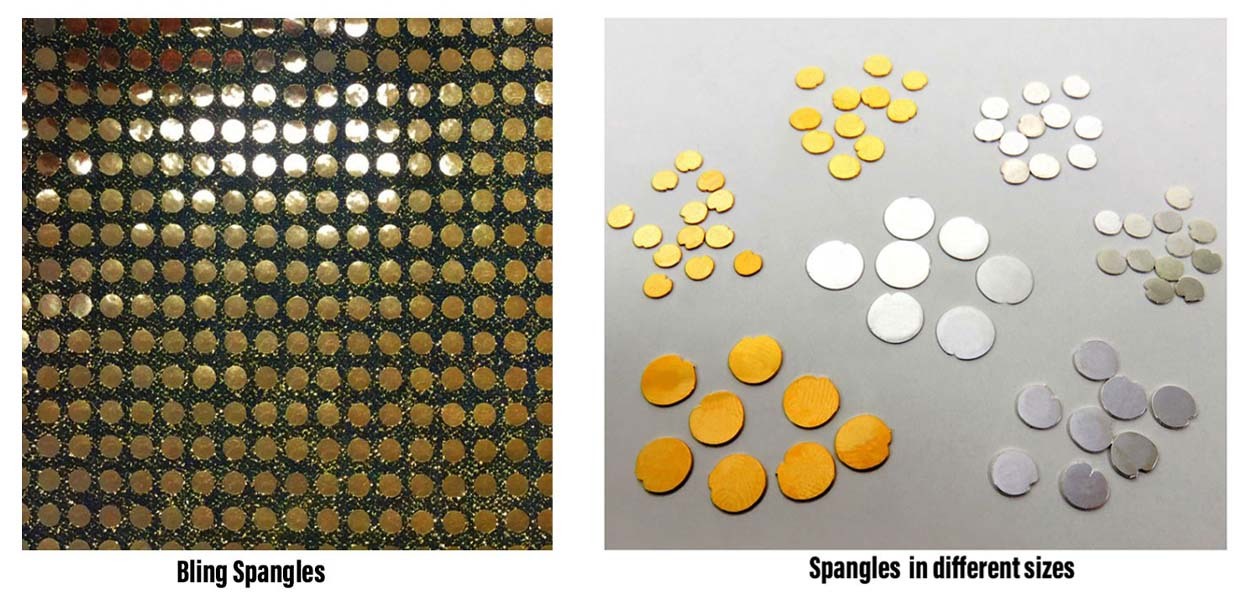 Ready to dive into a bling business?
Let's get into a bling world with Hanrun Paper® now!
If you want to know more, please click the contact information below, Hanrun Paper® is at your service.