ITMA 2023 | Construct an Intelligent and Sustainable Textile Industry Future
---
ITMA 2023, the world's largest textile machinery exhibition, came to an end in Milan, Italy, on 14 June. 1,709 exhibitors from 47 countries around the world were present at the show, with an exhibition area of nearly 200,000 square meters. It is the largest textile machinery exhibition in the post-pandemic era. The focus was on advanced materials, automation and the digital future, innovative technologies, and sustainable and recyclable solutions, under the theme "Transforming the World of Textiles".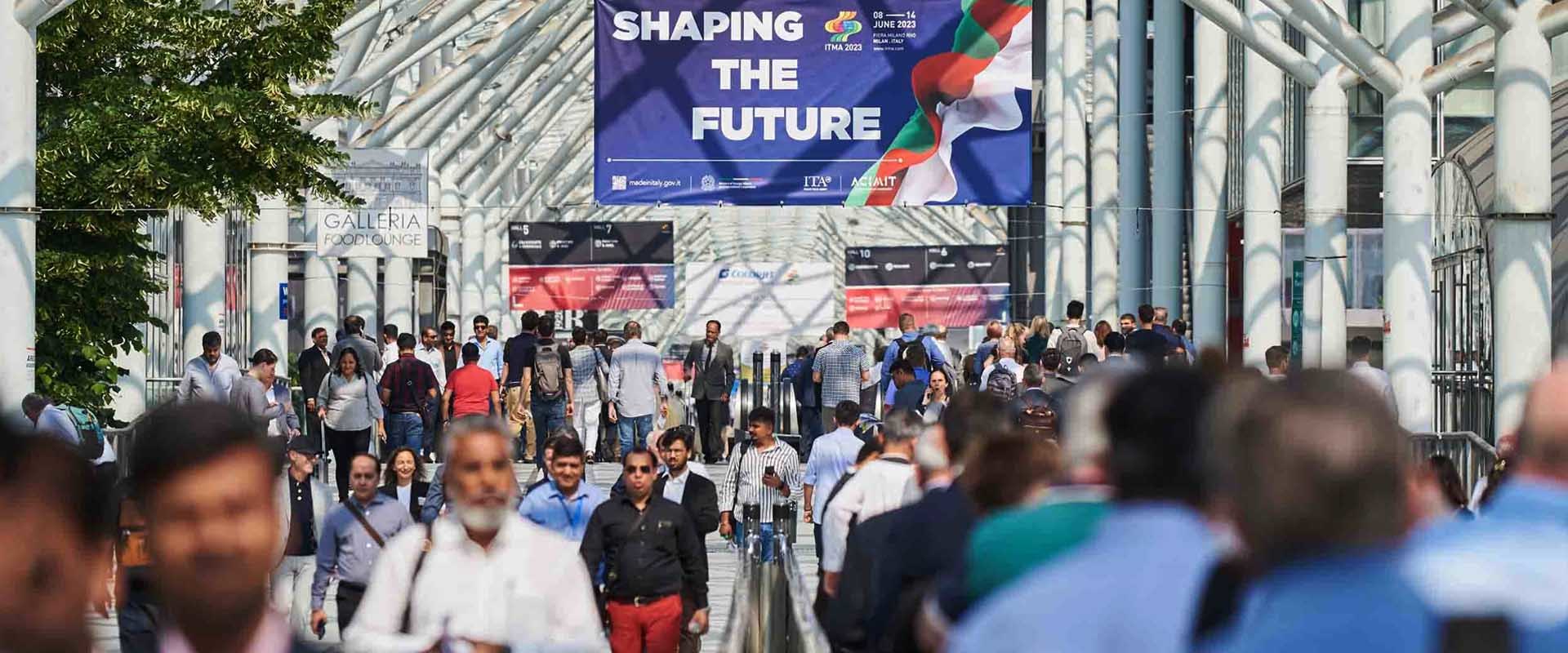 Introducing the features of the exhibition, Charles Beauduin, Chairman of ITMA Services, said that the theme of ITMA 2023 was "Transforming the World of Textiles", with a stronger emphasis on industrial transformation. He said that two main trends are driving the transformation of the industry: digitalization and automation, and sustainability and recycling. Many of the innovative solutions presented by exhibitors at this year's show reflect these two characteristics.
Hanrun Paper presented the EVO A-600 DTF printer with high automation capabilities, the SEN A-331 DTF printer with integrated printing, shaking and drying, and the UV DTF roll-to-roll label printer UV-6002, which attracted many visitors to the exhibition.
The perfect color reproduction, fine and smooth lines, and soft and flexible printing texture of DTF printing won the approval of professional customers. It is also worth mentioning that many customers showed great interest in the latest DTF hot stamping effect, which adds boldness and sparkle to garment designs with DTF gold foil printing.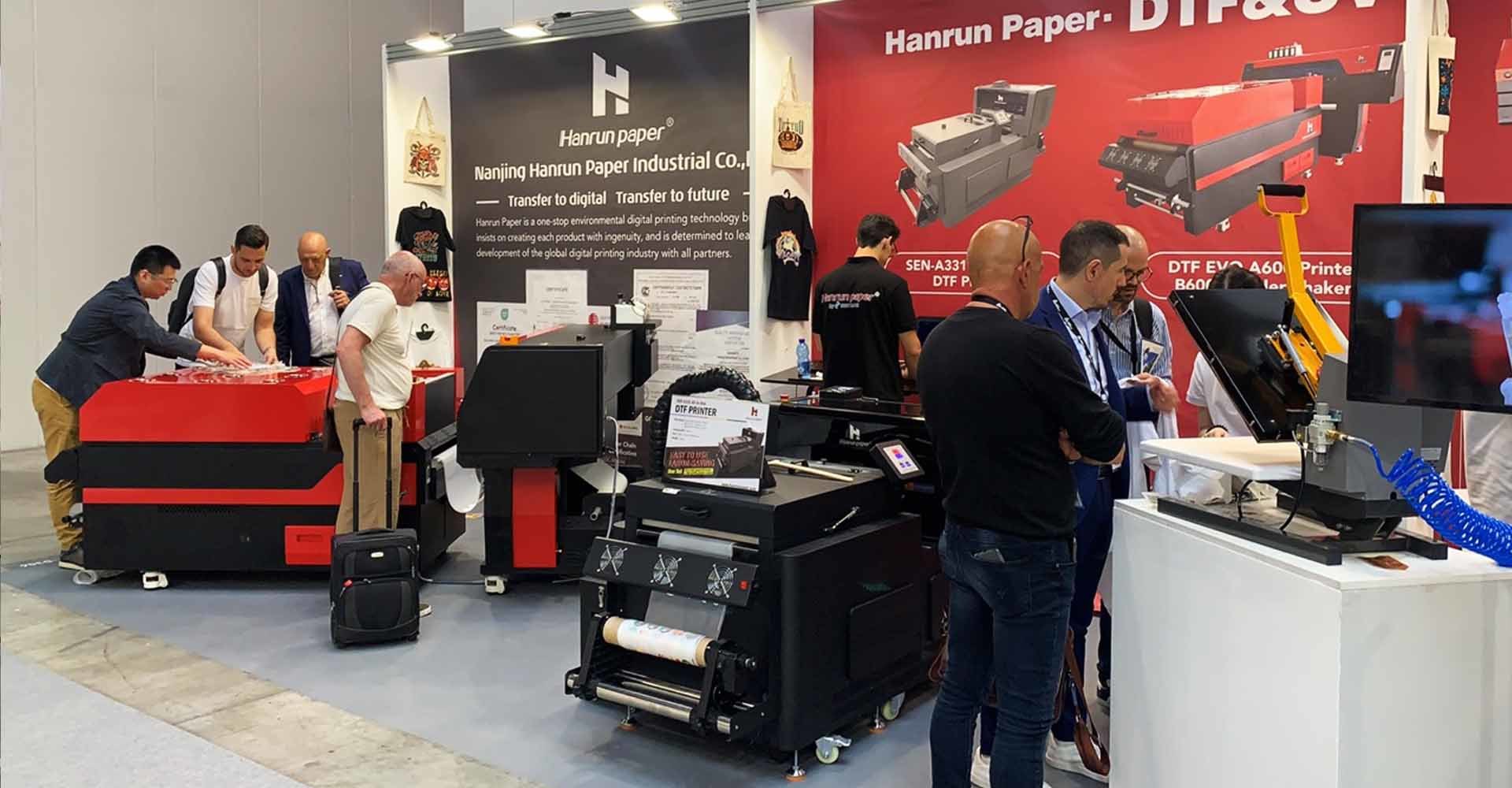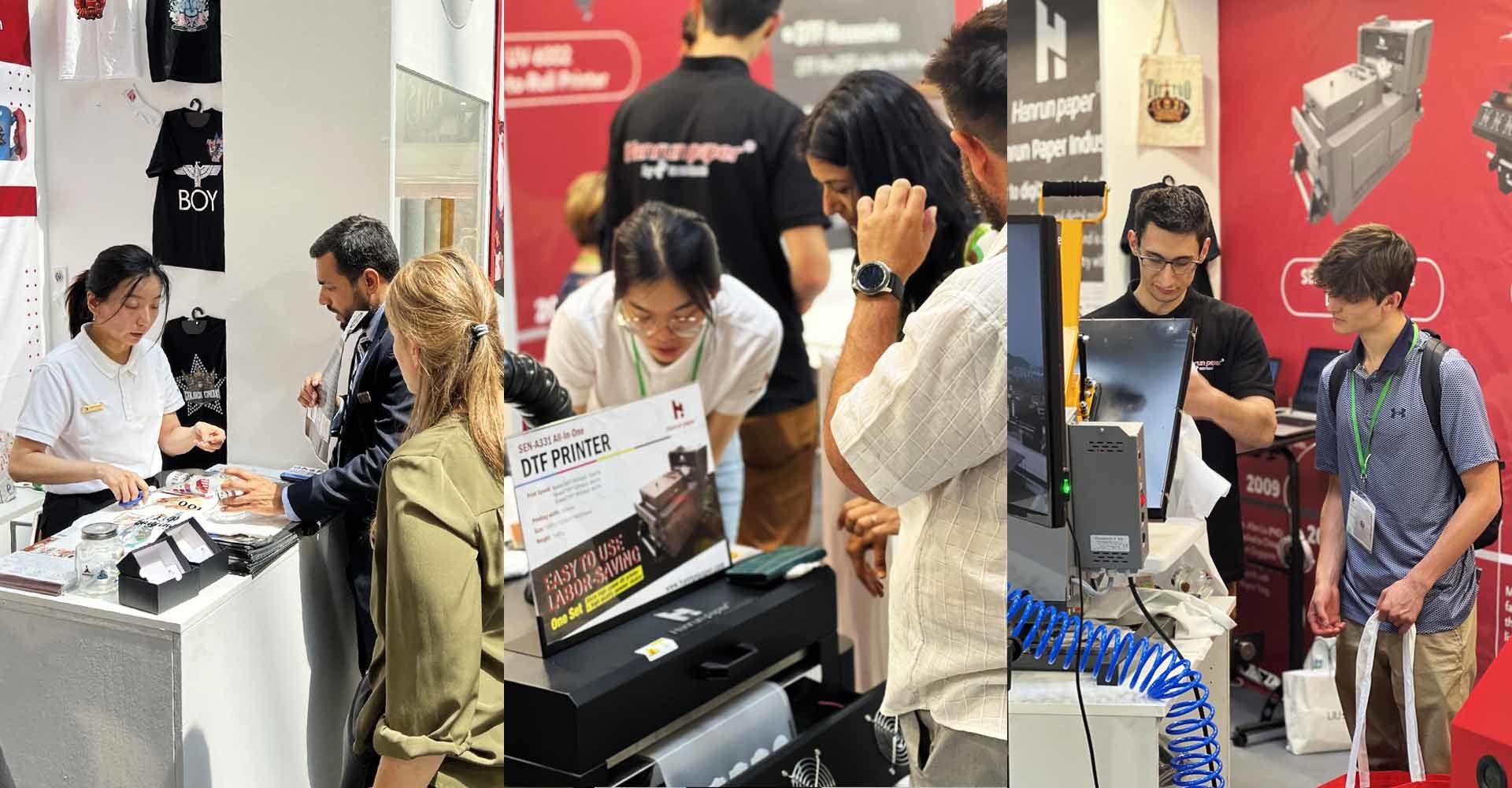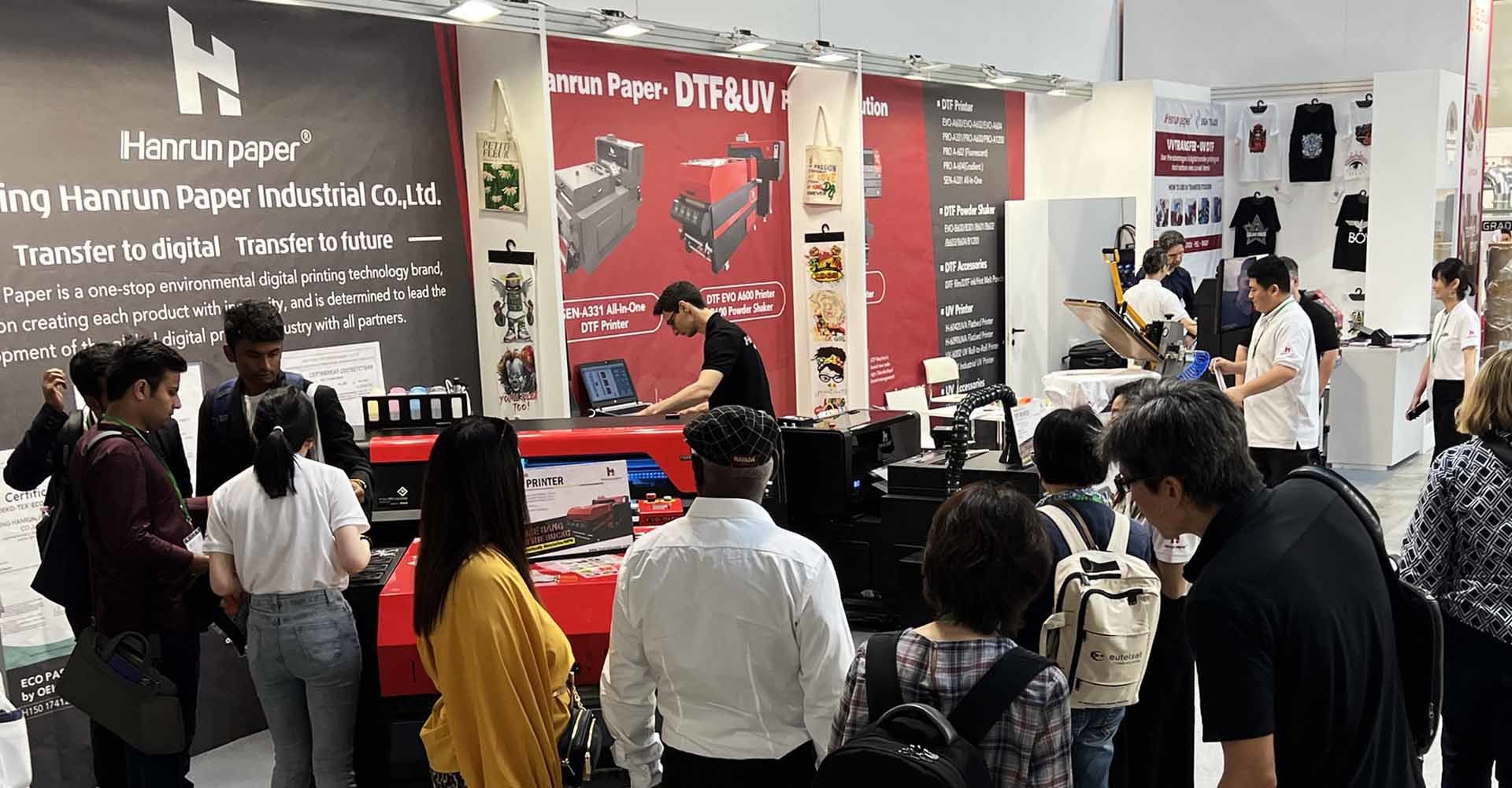 After the exhibition, Hanrun Paper's expert team will continue to visit European customers to provide technical support on equipment installation, commissioning and maintenance, to further understand the printing needs of customers in actual production, and to discuss the many possibilities for future product optimization and solution innovation. We hope to provide the best service to every customer to ensure that you get the best results from every print, and we look forward to working with you to create a bright future for the digital printing industry.
About Hanrun Paper
Hanrun Paper is a one-stop Environmental Digital printing Technology Brand. We insist on creating each product with ingenuity and are determined to lead the development of the global digital printing industry with all partners.
Hanrun Paper's products cover sublimation printing, DTF, heat transfer, and other industrial chains, and have a strong professional service team to provide full-round technical after-sales support. Each product line at the Hanrun Paper factory continues a high-level standard operation, ensuring that each order is perfectly delivered to the customers.
For more information about Hanrun Paper, please visit www.hanrunpaper.com. You can also follow us on Facebook, Twitter, YouTube, and Instagram to be the first to get the latest news.
---