Dark Water Transfer Paper
-Natural effect
-Bright colors
-Fast dry

---
---
transfer paper
inkjet printer
laser printer
eco solvent printer
hard surface printing
undefined
Detailed Description
Dark Water Transfer Paper
Hanrun Dark water transfer paper is suit for dark-color hard surface. Can be used for personalized customization, low cost and high efficiency. After transfer, The picture is clear and does not fade.

Equipment Used: Inkjet printer; Laser printer; Eco Solvent Printer; Oven
Scope of Application: Metal, ceramics, floor tiles, floors, wood, plastic, stone, glass, leather. No need for sublimation coating.
Usage Guidelines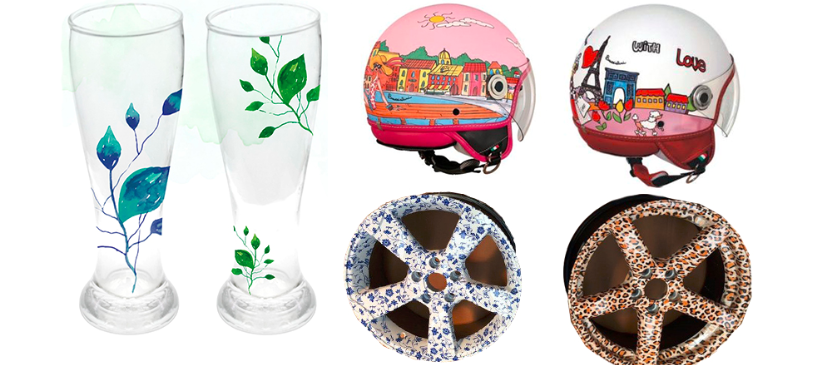 Key Product Features
# Natural effect:
Ultra-transparent base film makes the pattern natural and beautiful after transfer
# Colorful:
Bright colors, high color saturation
# Fast dry:
Quick-drying after printing, greatly improving work efficiency
# Simple production process:
The automatic separation can be completed within 15 seconds after putting the transfer in the water, and the film formation is complete. The pattern is not broken or deformed and has good elasticity.
# High quality:
Strong adhesion, strong friction resistance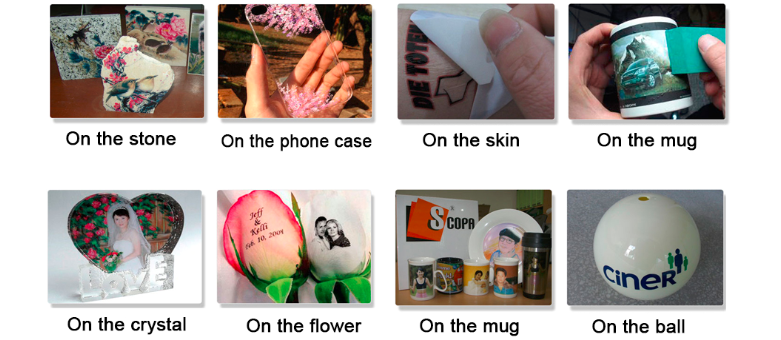 How to use:
Take Epson desktop printer as an example:
(1) Print the non-mirror images
(2) After printing, wait for 20 seconds to 1 minute for the pattern to dry and spray transparent varnish evenly (varnish is sold in the building materials market or supermarkets)
(3) After drying, put it in water for 20 seconds to achieve peeling. Gently spread the pattern part on the object to be transferred and wipe the water with a sponge(Attention: The film surface and the object must be completely attached, without wrinkles, completely drain the remaining water and put it into the oven)
(4) After drying the water, it can be dried naturally for about 3 days. It is recommended to dry in the oven: 110-180℃, 1-10 minutes (The specific temperature and time can be flexibly adjusted according to the temperature that the printing itself can bear. To prevent the printed material from being burnt due to high temperature)