Pneumatic Double Station Heat Press Machine
Heating area: 80*100/ 100*120/ 100*150 cm Working speed: 4-10 pieces/min
---
Double Station Heat Press Machine
---
undefined
Detailed Description
Hanrun® Paper Industrial Co., Ltd
Sublimation Transfer Printing Solution Supplier
We are one-stop of sublimation transfer printing supplier. We are sublimation paper manufacturer since 2009. Now we offer whole printing solution and transfer solution to clients. We supply Sublimation printer, Sublimation ink, Sublimation paper and some spare parts. For transferring solution, we supply Calender heat press machine, Pneumatic and Hydrautic heat press machine, Sublimation protection paper, Laser cutting machine. We have factory offer heat press machine.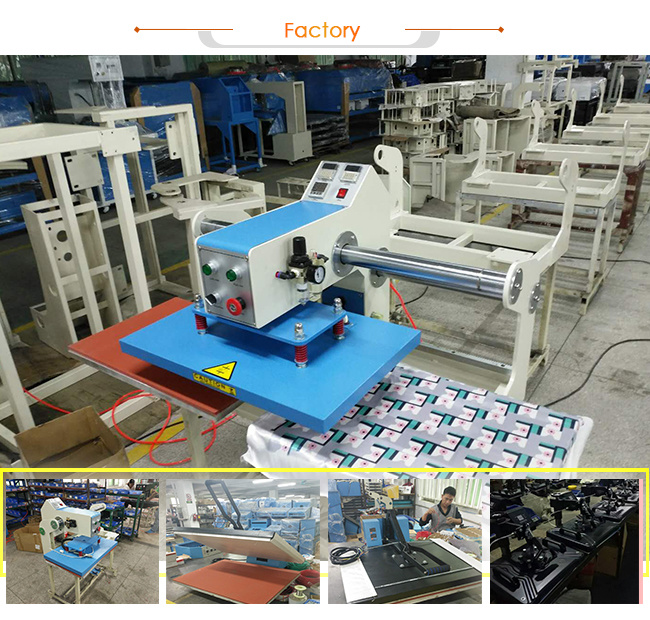 Pneumatic Heat Press Machine
800x1000mm/ 1000x1200mm/1000x1500mm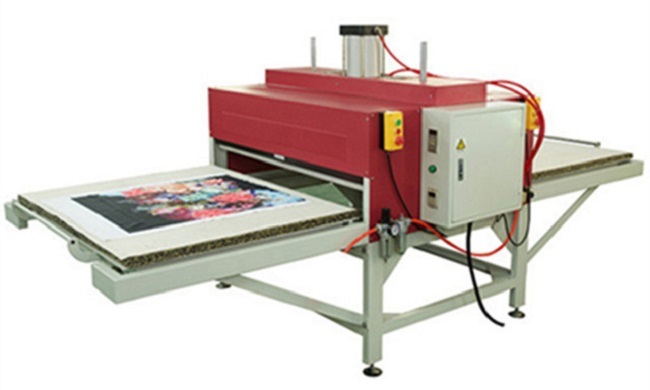 Product details introduction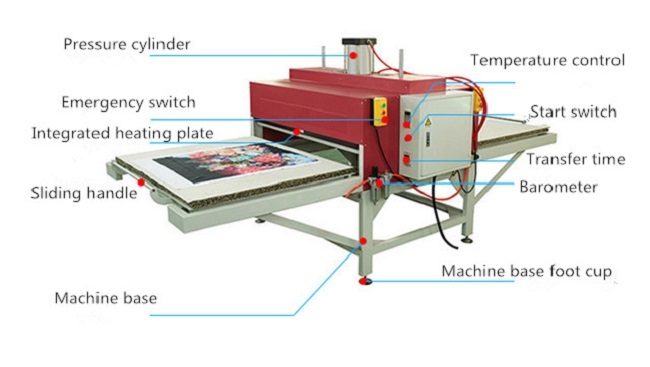 Specification

Working video of the machine
Advantage
1. The aluminum plate is cast at a high temperature and the thickness is 5cm. The heat pipe is arranged in a "V" shape, and the heating plate is more evenly heated.
2. The use of Taiwan stainless steel heat pipe, longer life.
3. Domestic high-quality brand cylinders are pressed by four stainless steel springs, and the aluminum plate is more evenly loaded and the transfer effect is good.
4. The use of imported temperature control table and timer, digital control display, higher accuracy.
5. The domestic high-quality air source processor can automatically adjust the pressure according to the different materials used for hot stamping.
6. Manual button and emergency stop switch, the operation is more simple.
7. Machine optional automatic / manual mode of operation, more convenient operation.
8. The base of the machine is made of high quality steel and the base is firm and stable.
Package of shipping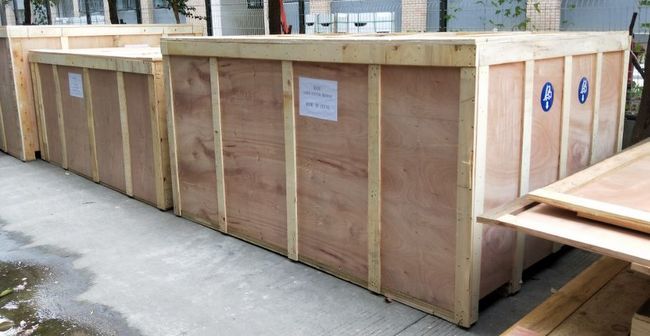 Hot sales
We have high quality calender heat press machine, entry-level and deluxe calender heat press machine. The width from 1.2m wide to 3.2m wide, and drum size from 20cm-80cm.
And the sublimation ink selling hot. Kiian sublimation ink, J teck sublimation ink, Mimaki SB54, SB53, SB411 sublimation ink, Epson sublimation ink, Inktec sublinova smart, Inktec sublinova sure, Inktec sublinova rapid, Kisco Papijet sublimation ink.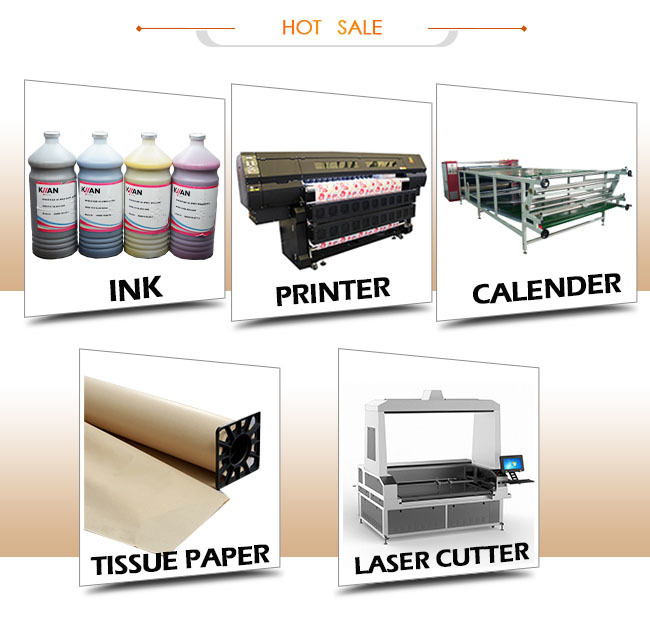 Hanrun Paper's Expo
We started attending exhibition since 2012, and our first time to attend SGIA on 2014. Now we are the annually member for Fespa, SGIA, SignChina, SCGIA, etc.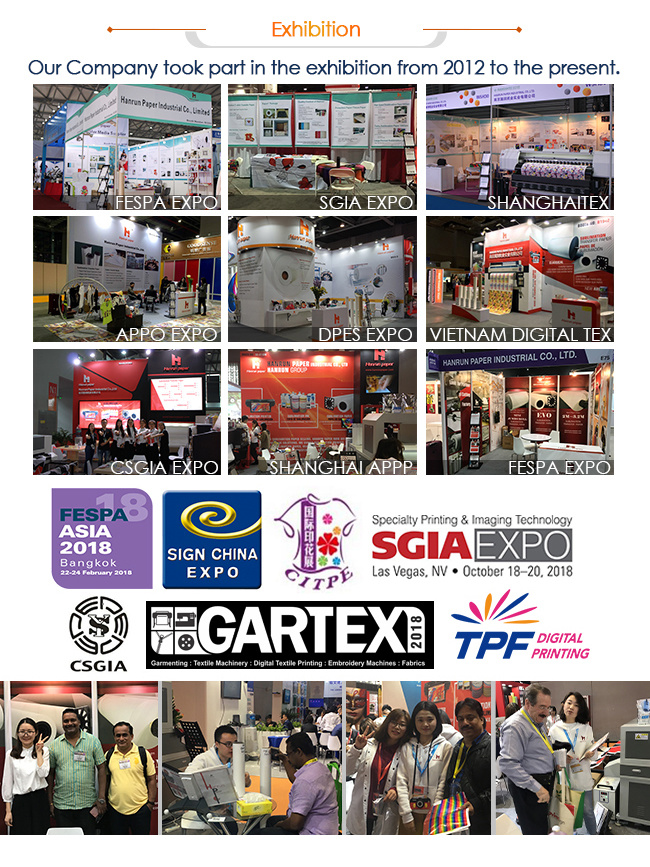 Hanrun Paper's Honour
Hanrun Paper is a professional sublimation paper factory since 2009. At the begining, we are a small company only with 3 person, with the efforts these years, we have 50 person team for sales in our headquater, and have our own factory for sublimation transfer paper, and with strength of the sublimation printing process, sublimation ink, sublimation printer, heat press machine are our compatitive products.
Contact Us
Globle sales e-mail: info@hanrunpaper.com
Globle sales WhatsApp: 0086 189 3686 5061
Address: No.10 building, Baijiahui Innovation Community, 699-18 Xuanwu Avenue, Nanjing, China