New Product | Intelligent Automated EVO A600 DTF Printer
---
As digital print producers are constantly looking for innovative solutions, Hanrun Paper® has been very focused on the development of digital printing technology. Hanrun Paper® launched the EVO A600 DTF printer in January 2023 with the aim of increasing productivity and saving costs for professional garment manufacturers through intelligent automation features.
Hanrun Paper® DTF printers have maintained a consistent product performance and have a good reputation in the European and American markets. The development of the EVO A600 DTF printer takes DTF printing technology to a new level. Automatic heating, cleaning, monitoring and moisturizing functions make printer operation and maintenance easier and reduce manual operation. Multi-printer management control helps producers control machine production more quickly and increase productivity for short-term, high-volume orders.
EVO A600 DTF printer is equipped with the latest B600 powder shacking machine. It adds a heating device at the bottom of the conveyor belt and a built-in air purification unit, reducing the total energy consumption by 30%.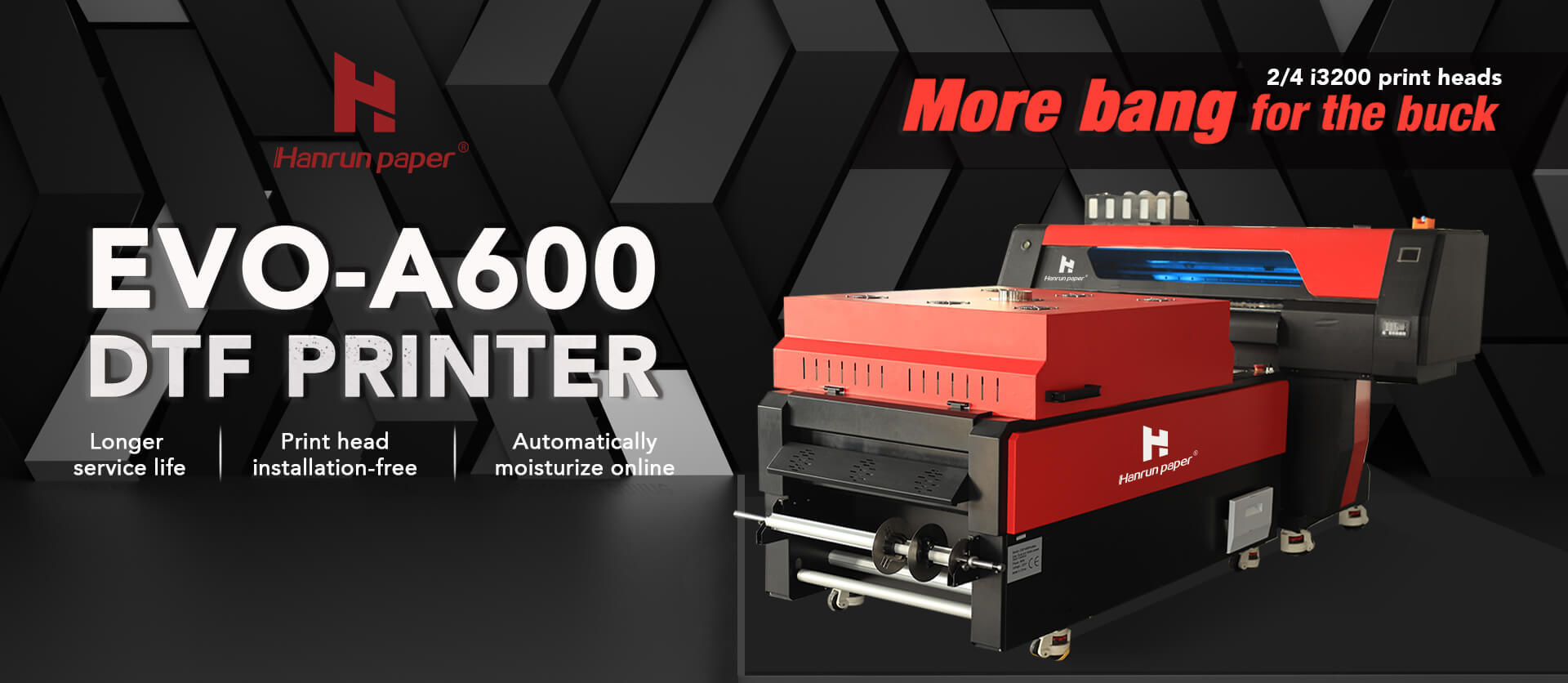 More information about the EVO A600 DTF Printer
The new EVO A600 DTF Printer takes productivity to a new level with high-performance features, including:
· Printheads installed - No need to install the printhead when you receive the printer. After installing the ink and simple debugging, you can print directly.
· Ultra-high automation function - The ink capsule heating device ensures good ink flow so that it can work properly in an environment with large temperature differences. The adaptive tension unwinding system makes DTF film loading operation more convenient.
· Nozzle moisturizing and monitoring - Automatic moisturizing function keeps the nozzle in the best working condition. Nozzle compensation technology ensures perfect working condition. The CCD camera can monitor the printing condition of nozzles simultaneously and give prompt alerts.
· Centralized control of multiple printers - One computer can control multiple devices with different IP addresses. MPM (Multi-Printer Manager) uses one computer to manage multiple printers, helping workers to control machine production more quickly and improve productivity.
· Guarantee stable and continuous mass production - Equipped with professional and reliable EPSON i3200 printheads, the Hoson board ensures high-quality printing results.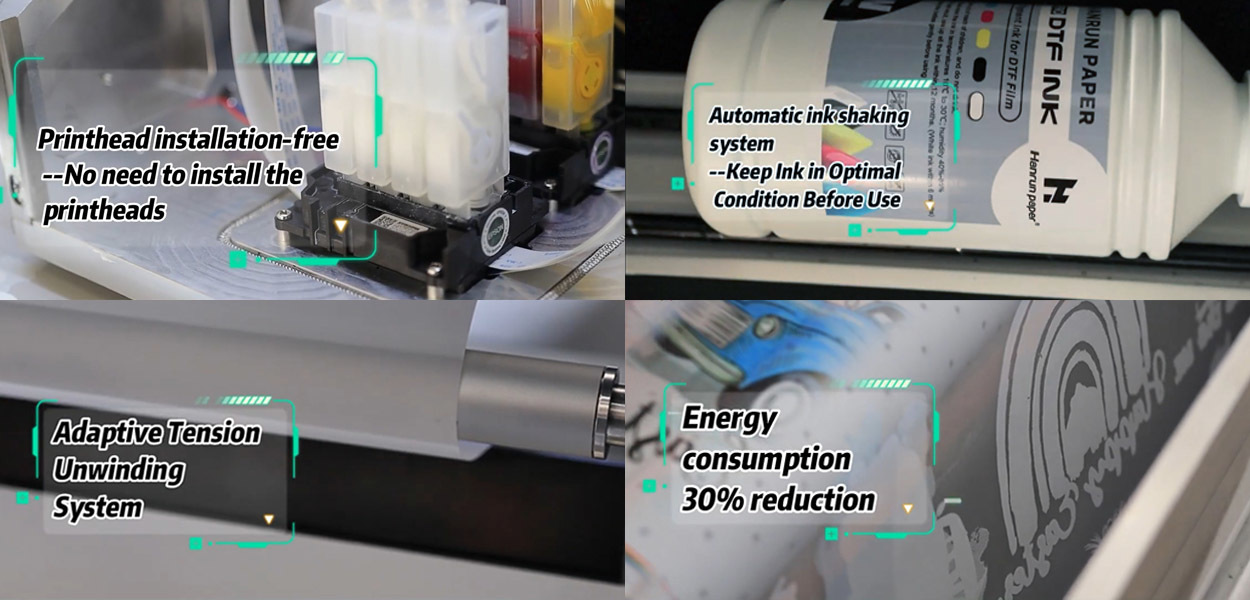 If you want to know more, please click the contact information below, Hanrun Paper® is at your service.
---