DTF Coarse Powder
- Suitable for DTF on linen, canvas, etc
- Less waste on thick fabrics
- Better coverage and adhesiveness
- Smooth touch feeling

---
---
dtf printing
dtf powder
dtf hot melt
hot melt powder
tpu dtf
dtf film
undefined
Detailed Description
DTF Coarse Adhesive Powder

Hanrun Paper® provides Copolyester Coarse DTF Powder, especially for solving DTF printing on thick fabrics such as linen and cotton canvas.
We received feedback from customers that when using DTF printing to print canvas bags, denim, workwear jackets and other products, the printing is prone to problems such as easy peeling off and poor coverage and low viscosity on cloth. And once they increased the printing ink load, the finished product had ink flow problems.
Why choose Hanrun Paper® DTF Coarse Powder for linen and canvas printing?
Hanrun paper® DTF Coarse Powder increases the viscosity of your print by choosing a high viscosity DTF polyamide. DTF Coarse Powder, with particle size of 100μm-200μm, has higher coverage and viscosity, which can effectively solve the problem of easy peeling of prints on coarse fabric surfaces.
Choosing a DTF printing solution is more than just buying a DTF printer and consumables, we recommend that you choose the right printing solution for your fabric in case it solves the problems of high initial quantity and high cost of traditional printing method, and can realize flexible and customized production, which significantly improves production efficiency.
Specification
Article

DTF

Polvo Grueso

Appearance

Polvo

blanco

Particle size

Adhesive force

10-15N/cm2

Melting temperature

100-120°C

Time

10-15s

Temperature

145-160°C

Package

20kg
Features
● Larger particles, less residue on thick fabrics
● Better coverage and stickiness to heavy canvas or linen
● Better compatibility with DTF PRO ink
● Smooth hand feel
Application

You may also need
How to use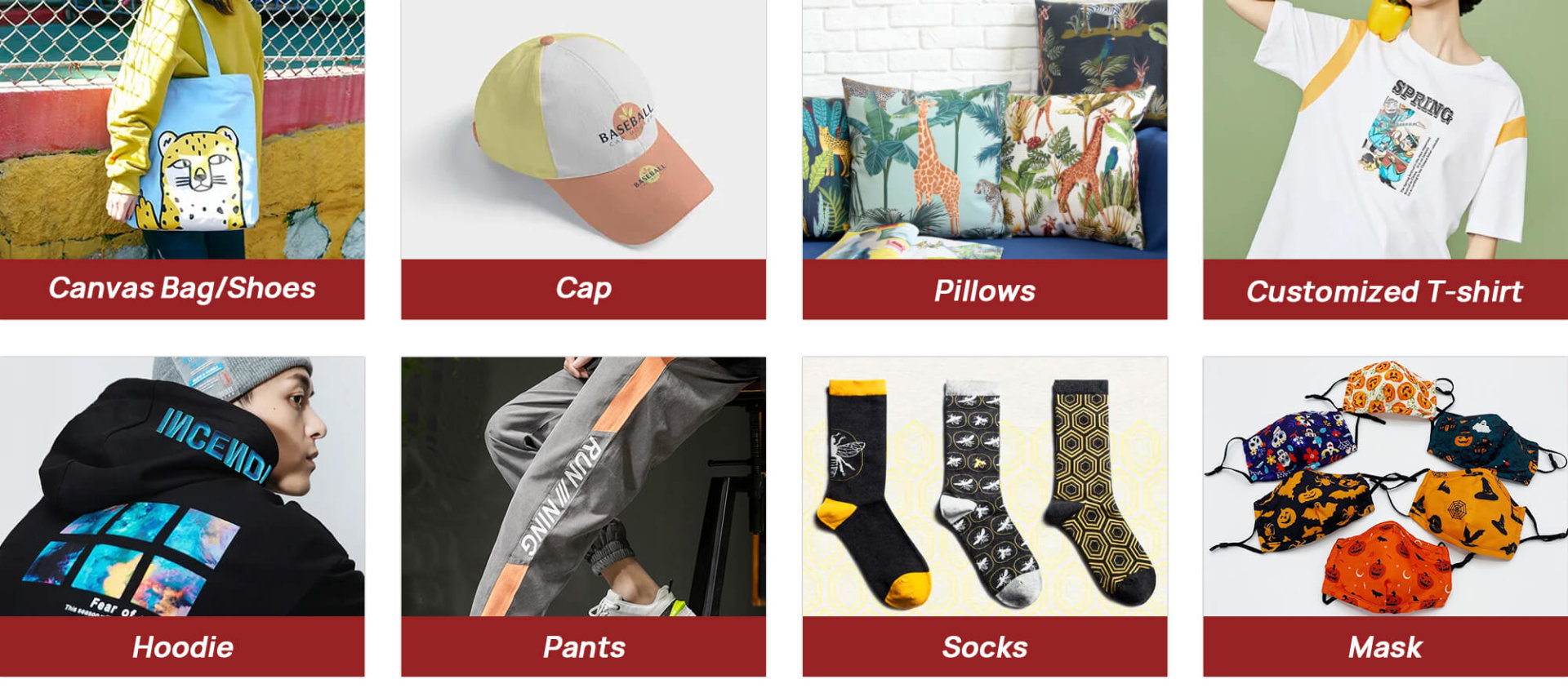 Matters needing attention
-Storage environment: Relative humidity 35-65%, temperature 10-30°C, sealed indoor storage, avoid direct sunlight, shelf life 1 year.
-Precautions for washing:
We recommend washing the transferred T-shirts separately with ordinary detergent and cold water.
Do not mix with other clothes at the same time.
Do not dry clean or bleach.
Dry them immediately after washing. Or use a dryer to dry.
After washing, if the image shows signs of shedding, you can cover the image with greaseproof paper and iron it again. Do not iron the transfer part directly with an iron.