How to choose DTF transfer film?
---
DTF (direct to film) printing is a process of transferring a print to a fabric or other substrate using a heat press machine. It reproduces the colors of the pattern perfectly on all colors of substrates and can be suitable for printing on fabrics of all materials. Cotton, polyester, canvas, denim, knitted ...... can all be printed using DTF technology. It has gained the favor of many producers in the textile printing industry because of its flexible application.

The process of DTF printing is very simple and easy for novices to get started. You simply print your design on a DTF transfer film with a DTF printer, sprinkle it with DTF polyamide powder, heat it up and dry it, then you get a "heat transfer sticker". You can immediately transfer the "heat transfer stickers" to the garment, or save it for future printing. This is definitely a good way for manufacturers to reduce inventory costs.
Choosing good quality DTF consumables is essential for printers in their daily work. On the one hand, using good quality consumables is a way of protecting the printer, which is more conducive to successful printing and guarantees consistent print quality. On the other hand, it also prevents material waste and controls production costs.
What kind of transfer films can be used for DTF printing?

DTF printing requires the use of DTF film, often referred to as PET transfer film, but not all PET films can be used for DTF printing. Compared to normal PET film, DTF transfer film has a special ink-absorbing coating and as a result, it usually appears to have a matt frosted effect rather than being transparent. Untreated, lower-quality films may be cheaper, but they can stain, refuse to stick or damage your garment.
How to identify the quality of DTF film?
You can identify the quality of the film from the following three aspects.

1. Transparency
The most obvious difference between dtf transfer films of different quality from the surface look is the difference in transparency. Generally speaking, an opaque film will produce better results because it tends to have a thicker coating and better ink absorption. Some vendors will state the product name, for example, Hanrun Paper® DTF films can be classified as 75μ and 100μ, which indicates the thickness of the coated film. Usually, 75μ DTF film is sufficient for most printing needs, while 100μ DTF film is suitable for higher standard printing.
Of course, there are some exceptions, which is the second point I want to talk about.

2. Quality of the coating
DTF transfer films with poor coating quality look perfect at first glance. In fact, it will repel DTF ink when printing, causing the ink to run off the film and stain the printer, as well as your hands and clothes. Another possible scenario is an uneven coating. That will cause your print to be uneven as well, and the whole pattern will end up being blotchy.
A DTF transfer film with a good quality coating needs to have the following characteristics.
High ink loading, no ink runoff even when printing at the high pass.
Fine line printing, the ink will not smudge when printed on and can print very fine lines clearly.
Clean shake powder, no excess DTF polyamide powder adheres to the unprinted area after shake powder, ensuring a smooth edge to the print.
Easy to peel off, there is a layer called release layer in the coating of DTF film, a stable and uniform release layer can ensure smooth and smooth when tearing off the base film, without adhesion.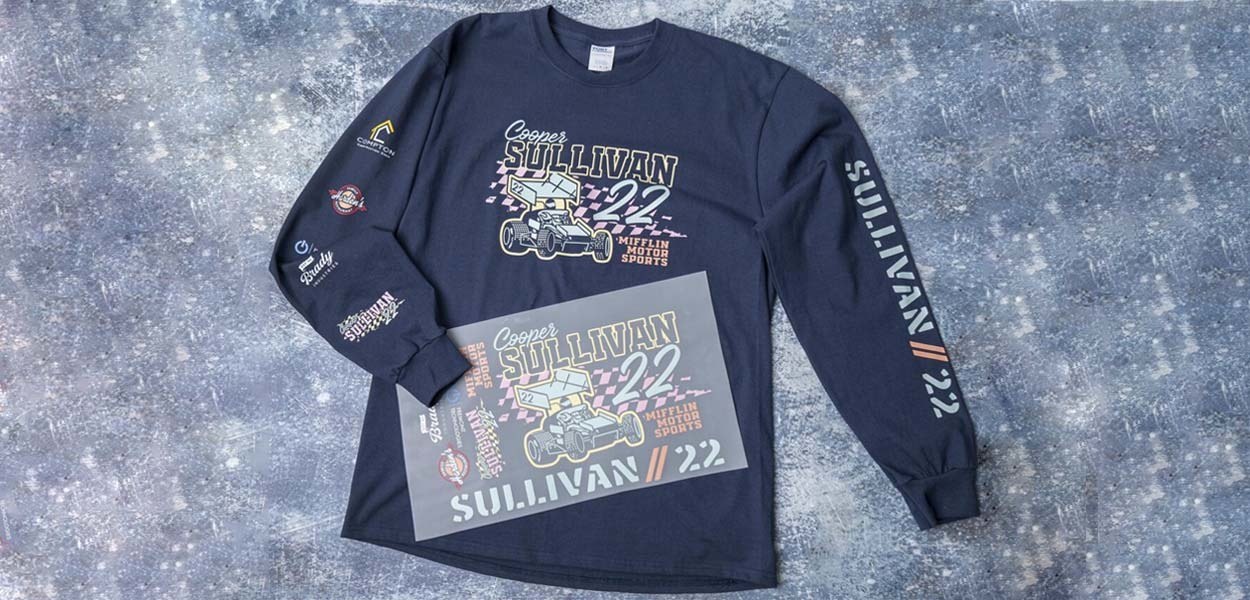 3. High-temperature resistant base film
Last but not least, the base film must be high temperature resistant. There will be some films that are perfect when printing, but in the process of heat transfer, the base PET film is curled or even melted because it is not resistant to high temperatures. It is very terrible to face this condition at the last minute.
Which DTF film to choose?
Even if you know how to identify the quality of DTF transfer films, you may still be confused because there are many different kinds of DTF films appearing on the market nowadays. Maybe you have seen some of these adjectives when shopping: cold peel, hot peel, glossy, matte, glitter, fluorescent ...... So what do these words mean? How to choose?

1. Cold peel DTF film. It means the DTF transfer film that needs to wait for the embossed part to cool down before it can be peeled off after pressing.
2. Hot peel DTF film. Hanrun Paper® latest 75μ hot peel DTF film can truly tear in seconds without waiting, effectively improving your production efficiency.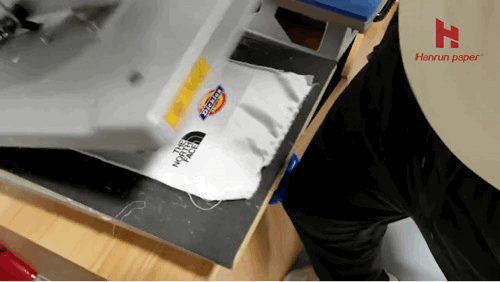 3. Glossy DTF film, also commonly known as single-sided DTF film. As the name implies, it means DTF film with only one side coated and the other side is a smooth PET base film. Novices can easily distinguish the printing side by choosing it.
4. Matte DTF film, also known as double-sided DTF film. It does not mean that both sides can be printed. Only one side can be printed, and the other side is also made into a matte frosted effect. That is to increase the friction during the printing process, making it more stable and avoiding the sliding of the film to affect the printing effect.
5. Glitter DTF film. It is a glitter coating added to the coating of DTF transfer film to achieve a glitter printing effect, which can perfectly replace the Glitter vinyl.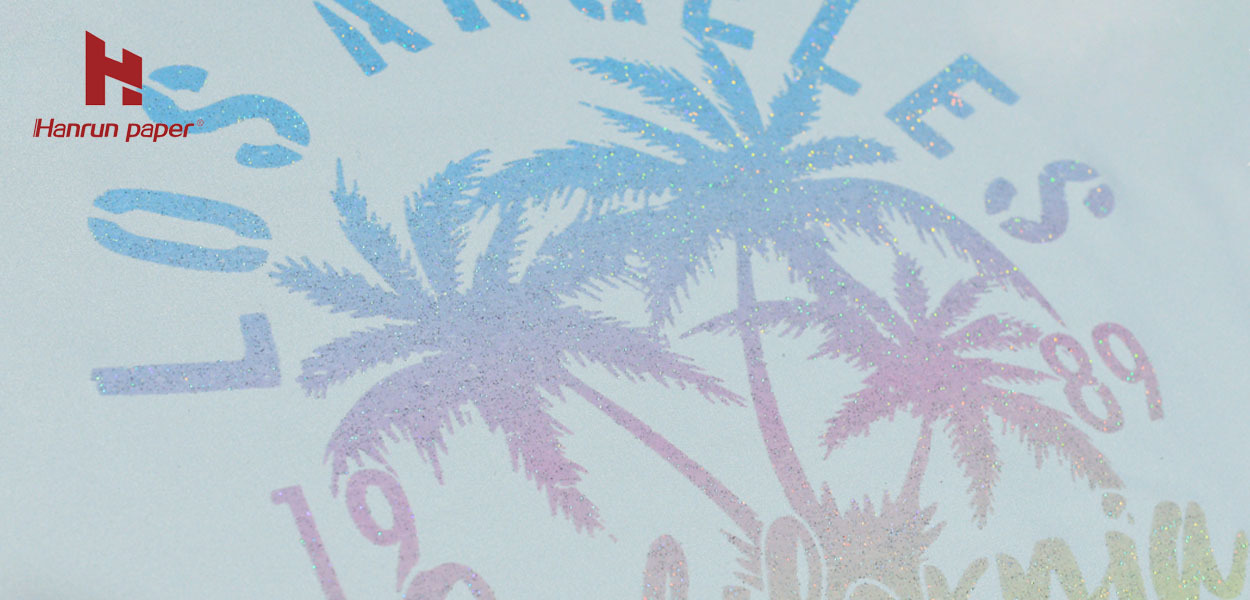 6. Fluorescent DTF. The fluorescent effect of DTF is not achieved by transfer film but requires DTF fluorescent ink. Choose any of the above DTF transfer films and use a fluorescent DTF printer can print neon effect prints.
Well, finally you just need to choose the corresponding size of DTF film sheets or DTF film rolls according to your DTF machine. Now you can follow this guide to choose the right DTF transfer film.

If you have any questions, please feel free to contact us, Hanrun Paper® is always at your service.
---