DTF Gradient Ink
-Less graininess and smoother gradients
-Gradient color printable
-Vibrant tones and high flexibility
-1KG/5KG/Bottle

---
---
DTF ink
Hanrun paper DTF
gradient ink
undefined
Detailed Description
DTF Gradient Ink
This DTF Gradient Ink is specially designed for printing on DTF or Direct Transfer Film to meet some customers' demands for high-quality image quality. The CMYK+W DTF water-based pigment ink is the most common color scheme in the market. To solve this, we developed a 9-color printing solution, adding LC/LM/LK/LLK based on CMYK and W. Using this 9 color scheme, you can print more vibrant and realistic images.

Technically, the 9-color printing solution can solve the whitening and faded color that occurs in the 4-color solution during printing, as well as the problems of rough image quality, poor ink coverage, and low color density. The printing result has less graininess and smoother gradients.
Now we offer a complete solution for 9-color DTF printing. It is highly recommended that you combine 4 color DTF Gradient Inks and regular CMYK+W DTF PRO Inks into a 9-color scheme and print with Hanrun Paper DTF PRO-1200 printer.
Features
# LC/LM/LK/LLK: light cyan, light magnet, light black and light-light black
# Less graininess and smoother gradients.
# High flexibility that won't crack when stretched.
# Vibrant and realistic images.
# Applicable on cotton, polyester and their blends, both light and dark.
# High resistance to washing without loss of color.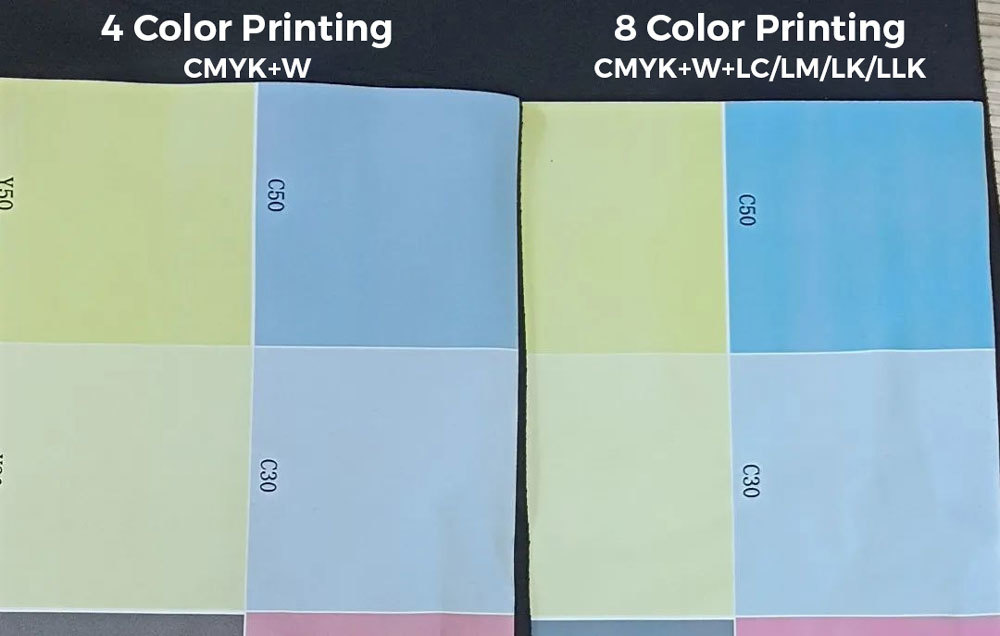 Parameters
DTF Gradient Ink related parameters

Type

DTF Gradient Ink

Applicable printhead

EPSON I3200/4720/XP600

Applicable media

PET DTF Transfer Film

Package

100ml/1000ml/5000ml

Conditions of Use

Temperature 15-30°C, humidity 40%-80%

Shelf life

1 year
Application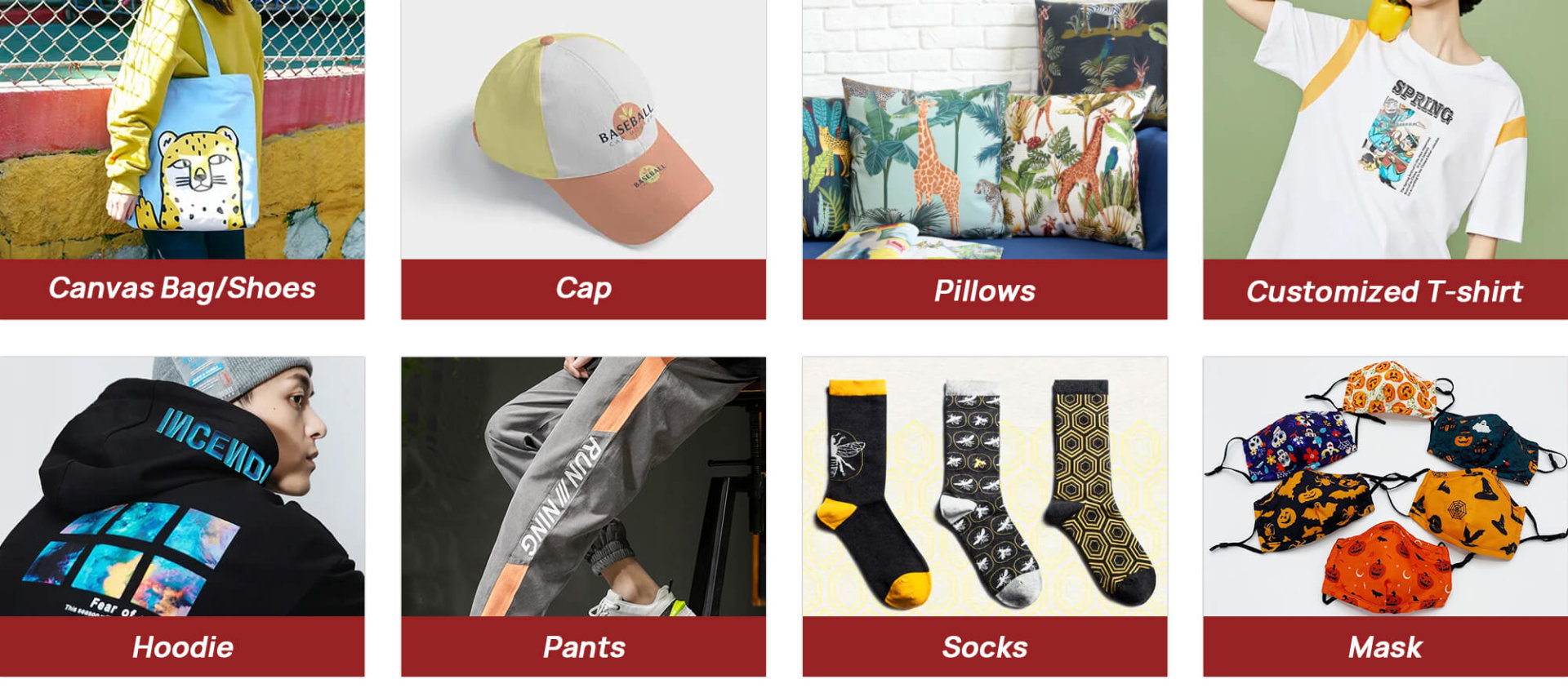 How to use

Certificate
Matters needing attention
-Storage environment: Relative humidity 40-80%, temperature 15-30°C, sealed indoor storage, avoid direct sunlight, shelf life 1 year(white ink 6 month).
-Precautions for washing:
We recommend washing the transferred T-shirts separately with ordinary detergent and cold water.
Do not mix with other clothes at the same time.
Do not dry clean or bleach.
Dry them immediately after washing. Or use a dryer to dry.
After washing, if the image shows signs of shedding, you can cover the image with greaseproof paper and iron it again. Do not iron the transfer part directly with an iron.